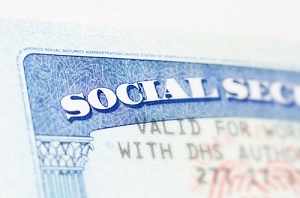 Since 2005, the Council for Disability Awareness (CDA) has been providing a statistical review of long term disability in America. This non-profit organization is dedicated to providing relevant research, communications, and educational opportunities to employees, employers, financial advisors and practicing long term disability attorneys.
The primary focus remains on the risk and consequences of loss of income for those facing sudden injuries or the onset of illness. Aside from the 19 participating long term disability insurance companies, the CDA also monitors data derived from the Social Security Disability Insurance (SSDI) program.
If you are currently facing the challenges of submitting a disability claim, either work injury related or under the defined medical or psychological guidelines set by the SSDI, it may be in your best interest to contact an experienced long term disability insurance attorney to discuss your options. In the interim, the following key elements of the CDA's Long Term Disability Claims Review may provide invaluable insight as to the state of disability insurance in the U.S.:
Disability claim payments totaled $9.8 billion;
214,000 employers offered long term disability plan options;
32.1 million employees opted for enrollment;
56 percent of new claimants were women;
Average age of claimants now exceeds 50 years of age;
8.9 million claims were processed by SSDI;
Musculoskeletal system/connective tissue disorders remain prevalent; and
Cancer, work-related injuries, cardiovascular/circulatory, and mental disorders rank respectively.
To obtain your copy of the 2014 CDA Long Term Disability Claims Review and more information about disability awareness, visit www.disabilitycanhappen.org.
If you are in need of SSDI legal services throughout Central Texas, the law offices of Bemis, Roach & Reed have been successfully representing long term disability clients since 1993. We will assess your situation and protect your legal rights as we move forward with submitting your benefits claim. contact us today at (512) 454-4000 to schedule your free consultation. If you are unable to visit any of our convenient locations, we can come to you to ensure you receive the best legal representation you deserve.
Your Free Initial Consultation
At Bemis, Roach and Reed, if we can't help you, we will try to find the right attorneys for you.
We offer each of our prospective clients a free no obligation one hour phone or office consultation to see if we can help you and if you are comfortable with us. We know how difficult a time like this can be and how hard the decisions are. If we can be of assistance to you and help you find a solution to your issue we will even if that means referring you to another attorney.
Or simply call 512-454-4000
to schedule your
Free Consultation
If you could provide us with some basic information about your claim we will get right back with you with a free case evaluation and schedule your Free Consultation Today.