How much could your Social Security Disability payments be?
Author: Attorney Lloyd Bemis
Social Security Disability (SSD) benefits are for individuals who can no longer work due to disabling medical or mental conditions. The purpose of SSD benefits is to help those individuals, supplement their income because they can no longer receive income as before.
How much you receive in SSD benefits depends on many different factors, and the whole process can be complicated and lengthy.
---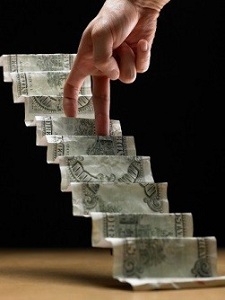 If you or someone you know are suffering from a disabling condition and want to apply for SSD benefits, contact the Law Offices of Bemis, Roach and Reed today. If your disability claim has been denied, contact us for help with your appeal. Our attorneys are here to help Texans just like you.
---
How Much Can I Receive in SSDI Benefits?
For 2020 the average disability benefit amount is $1,258 with a maximum set at $3,011 per month.
The amount of SSDI benefits received varies from person to person. SSDI benefit payments are made monthly based on your age and average lifetime earnings.
Typically, the more you earned before you became unable to work, the more benefits you will receive (though there is a maximum limit). There is no guarantee that anyone will receive disability benefits or how much you will receive if your condition is considered disabling. Every January the Social Security Administration (the federal agency that handles SSD applications) adjusts the amount you can receive based on the cost of living in the United States. This is done to account for inflation and increases in living costs such as food, housing, and medical care.
---
If you qualify to receive disability benefits, you may actually receive disability back pay by the time your application is approved.
The application process can be lengthy and sometimes take up to a year or more. If you are approved to receive benefits, the Social Security Administration will have determined when your "onset" date was: meaning the date the Social Security Administration qualified your condition as a disability. You can receive back pay benefits for the months between your application and your approval. The amount of back pay benefits depends upon your monthly benefits amount.
---
Call Austin, TX Disability Lawyers
Our experienced disability lawyers understand that you need disability payments because you are no longer able to work as you did in the past. We know that your financial situation may be difficult and we will fight to get you the benefits to which you are entitled. Because we understand your financial situation, we will never charge you fees out of pocket. We only charge 25% of your back pay benefits, and that amount is capped at $6,000. Also, you will never have to pay court costs or filing fees of any kind.
---
Our goal is to help you get the benefits you need so that you can continue moving forward.
If you or someone you know has been diagnosed with a disabling medical or mental condition and want to apply for SSD benefits, contact us today for quality legal assistance. If your previous disability application was denied, we can help you appeal that decision. We serve clients in Travis County, Williamson County, Harris County, the Dallas/Fort Worth Metroplex, and throughout Central Texas. Call us today toll free at (866) 433-4979 for your free initial consultation.
---

Unfortunately, about a quarter of people will become disabled during their working years. If an injury or illness is preventing you from working, you may be eligible to collect disability benefits. If you are thinking of filing for social security or long term disability we can help. If you have filed for benefits and been denied disability we can assist in your appeal.
Don't give up.

Contact the experienced long term disability attorneys at Bemis, Roach and Reed today for a free consultation. Call 512-454-4000 and get help NOW.
---
Author: Attorney Lloyd Bemis has been practicing law for over 35 years. He is Superlawyers rated by Thomson Reuters and is Top AV Preeminent® and Client Champion Gold rated by Martindale Hubbell. Through his extensive litigation Mr. Bemis obtained dual board certifications from the Texas Board of Legal Specialization. Lloyd is admitted to practice in the United States District Court – all Texas Districts and has argued before the U.S. Court of Appeals, Fifth Circuit. Mr. Bemis is a member of the Travis County Bar Association. He has been active in the American Association for Justice and is a past Director of the Capital Area Trial Lawyers Association. Mr. Bemis and all the members of Bemis, Roach & Reed have been active participants in the Travis County Lawyer referral service.
Your Free Initial Consultation
At Bemis, Roach and Reed, if we can't help you, we will try to find the right attorneys for you.
We offer each of our prospective clients a free no obligation one hour phone or office consultation to see if we can help you and if you are comfortable with us. We know how difficult a time like this can be and how hard the decisions are. If we can be of assistance to you and help you find a solution to your issue we will even if that means referring you to another attorney.
Or simply call 512-454-4000
to schedule your
Free Consultation
If you could provide us with some basic information about your claim we will get right back with you with a free case evaluation and schedule your Free Consultation Today.