Can I qualify for disability benefits if I am suffering from Meningitis?

If you are suffering from Meningitis you may qualify for Social Security Disability benefits. The Social Security Administration has specific language and conditions related to qualifying for benefits while experiencing symptoms of meningitis.

---
Meningitis is an acute inflammation of the delicate membranes that cover the brain and spinal cord.
These protective membranes are known as the meninges. There are several types of meningitis including bacterial meningitis, viral meningitis, chronic Meningitis, and fungal meningitis. Bacterial meningitis spreads between people in close contact with one another and can be fatal if not treated promptly. Viral meningitis is less severe and often clears up on its own. Fungal meningitis is rare and usually only occurs in people with a weak immune system. Children as well as adults may contract meningitis.
---
Meningitis may mimic the flu in its early stages, developing over a matter of hours or a few days.
Symptoms include:

Sudden high fever
Severe headache
Nausea and vomiting
Seizures
Stiff neck
Skin rash
Difficulty concentrating or confusion
Sleepiness or difficulty waking
Sensitivity to light
No appetite or thirst
---
Meningitis is most commonly caused by viral infections, followed by bacterial infections and fungal infections.
In bacterial meningitis, bacteria enter the bloodstream and travel to the brain and spinal cord. It may also develop from an ear or sinus infection. Viral meningitis is caused by a group of viruses known as enteroviruses, which are most common in late summer and early fall. Herpes simplex virus, HIV, mumps, and West Nile virus also cause viral meningitis. Cryptococcal meningitis is a form of fungal meningitis that affects people with immune deficiencies such as AIDS. It causes chronic meningitis where slow-growing organisms such as fungi invade the fluid and membranes surrounding the brain. Chemical reactions, drug allergies, and some forms of cancer may also result in meningitis.
---
Contact a Social Security disability attorney at 512-454-4000 for a free consultation and see if you can get disability benefits while suffering from Meningitis. If you have been denied disability don't give up!
---
Some people are at increased risk for meningitis.
Risk factors include:

Skipping vaccinations. This includes anyone who hasn't completed recommended childhood or adult vaccinations.
Age.

Children younger than age 5 are at risk for viral meningitis while bacterial meningitis is most common in those under age 20.

Living in a community setting. This includes college dormitories and boarding schools, military bases, and child care facilities.
Pregnancy.
Compromised immune system. AIDS, alcoholism, diabetes, use of immunosuppressant drugs and other factors that affect the immune system.
Travel. Travel to areas such as the meningitis belt in sub-Saharan Africa.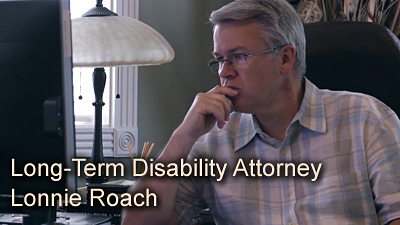 ---
Doctors diagnose meningitis based on medical history and various diagnostic tests which may include blood tests, CT scans, and spinal taps.
The course of treatment will depend on the type of meningitis. Viral meningitis is treated with intravenous antibiotics and corticosteroids. Viral meningitis usually resolves on its own in several weeks. Treatment most often includes bed rest, plenty of fluids and over-the-counter medications to control fever and body aches. Anti-fungal medications are used to treat fungal meningitis while treatment for chronic meningitis is based on its underlying cause. In all cases, it is imperative to receive treatment as soon as possible.
Meningitis can cause debilitating health conditions including:

Hearing loss
Seizures

Brain damage

Kidney failure
Gait problems
Memory difficulty
Learning disabilities
Death
---
The Social Security Administration recognizes meningitis as an infection as follows:
"14.07 Immune deficiency disorders, excluding HIV infection. As described in 14.00E. With:
A. One or more of the following infections. The infection(s) must either be resistant to treatment or require hospitalization or intravenous treatment three or more times in a 12-month period.

Sepsis; or
Meningitis; or
Pneumonia; or
Septic arthritis; or
Endocarditis; or
Sinusitis documented by appropriate medically acceptable imaging."
---
In order to qualify for Social Security Disability, you will need to satisfy a few specific requirements in two categories as determined by the Social Security Administration.
The first category is the Work Requirements which has two tests.
The Duration of Work test.

Whether you have worked long enough to be covered under SSDI.

The Current Work Test.

Whether you worked recently enough for the work to actually count toward coverage.
The second category is the Medical Eligibility Requirement.
Are you working?

Your disability must be "total".

Is your medical condition severe?

Your disability must be "severe" enough to interfere with your ability to perform basic work-related activities, such as walking, sitting, and remembering.

Is your medical condition on the List of Impairments?

The SSA has a "List of Impairments" that automatically qualify as "severe" disabilities. If your disease is not listed this does not mean you cannot get disability, it means you must prove you cannot maintain employment due to your limitations.

Can you do the work you did before?

SSDI rules look at whether your medical condition prevents you from doing the work you did prior to developing the condition.

Can you do any other type of work?

If you cannot do your prior work, an evaluation is made as to whether you can perform any other kind of work.

More details can be found on our Qualifying for Disability page.
---

If you are unable to work because you suffer from symptoms of Meningitis you may be eligible for Social Security Disability or Long-Term Disability benefits.

If you have applied for benefits and been denied, contact the attorneys at Bemis, Roach and Reed for a free consultation. We strongly protect the rights of our clients to ensure they receive the disability assistance they deserve. Contact our Texas Disability Lawyers at 512-454-4000 to schedule your free consultation today.
---
Your Free Initial Consultation
At Bemis, Roach and Reed, if we can't help you, we will try to find the right attorneys for you.
We offer each of our prospective clients a free no obligation one hour phone or office consultation to see if we can help you and if you are comfortable with us. We know how difficult a time like this can be and how hard the decisions are. If we can be of assistance to you and help you find a solution to your issue we will even if that means referring you to another attorney.
Or simply call 512-454-4000
to schedule your
Free Consultation
If you could provide us with some basic information about your claim we will get right back with you with a free case evaluation and schedule your Free Consultation Today.