Social Security Disability Menu
Prostate Cancer and filing a claim for Disability Benefits
If you have prostate cancer, you may be eligible for Social Security or Long Term Disability benefits. Many applicants however are denied.
---
Social Security Disability and Long Term Disability Insurance help provide financial support to those who are unable to work due to disabilities. Unfortunately, the application process can be difficult and many applicants are denied. The attorneys at the Law Offices of Bemis, Roach and Reed have experience helping those in central Texas, including Austin, Houston, Dallas and San Antonio, apply for and obtain disability benefits.
---
Prostate cancer is one of the most serious diseases affecting men today.
It is especially dangerous because symptoms often do not appear until the disease has spread. Prostate cancer is most frequently first noticed after the prostate begins to swell as this can cause problems with urination. Symptoms of prostate cancer include frequent or painful urination, blood in urine, and pain in the lower back and pelvis. Symptoms can quickly progress to the point where it is difficult to perform daily activities. Intensive and time-consuming treatment procedures and chronic pain can also inhibit your ability to work if you have prostate cancer.
---
If your doctor has diagnosed you with prostate cancer, you may be eligible for disability.
The Social Security Administration has listings of all diseases which are eligible for benefits. If your case of prostate cancer either:
progresses or recurs regardless of repeated hormonal treatment; or
metastasizes (spreads) to internal organs
then it meets the conditions listed under chapter 13 of the SSA's "Blue Book" and you may be eligible to receive benefits. In order to show that you meet the SSA's requirement, you will need to show medical evidence, including your physician's evaluation of your condition.
---
Compassionate Allowance Program speeds the eligibility process.
Because of the severity of the disease, the Social Security Administration has a special fast-track program for those diagnosed with small cell prostate cancer- approximately 1% of prostate cancer sufferers. Small cell prostate cancer develops quickly and is so rare it is usually not diagnosed until after it has begun spreading. The compassionate allowances program allows those with small cell cancers to bypass much of the screening process and generally results in an eligibility decision being made in a few weeks rather than the months it can normally take the SSA to reach a decision.
---

While it is fortunate that small cell prostate cancer is rare, it's not fortunate that most applicants will have to wait a long time for their eligibility to be determined and many will ultimately be denied. If you have been denied either Social Security Disability Insurance benefits or Long Term Disability benefits through a private insurer, contact the Law Offices of Bemis, Roach and Reed for a free consultation.
We will help you appeal your case and present it successfully.

You will only be asked to pay attorney's fees out of any benefits won- if you are denied benefits, you will not owe anything. Applying alone can be stressful and confusing. If you would like help with this process, Call 512-454-4000 and get help NOW.
---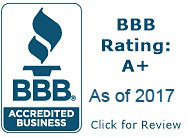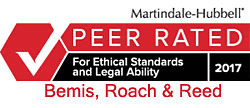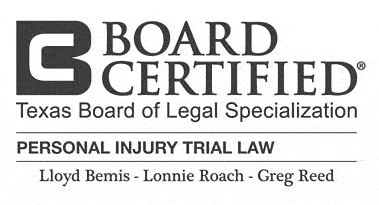 Your Free Initial Consultation
At Bemis, Roach and Reed, if we can't help you, we will try to find the right attorneys for you.
We offer each of our prospective clients a free no obligation one hour phone or office consultation to see if we can help you and if you are comfortable with us. We know how difficult a time like this can be and how hard the decisions are. If we can be of assistance to you and help you find a solution to your issue we will even if that means referring you to another attorney.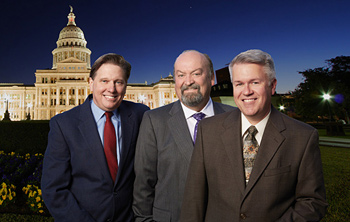 Or simply call 512-454-4000
to schedule your
Free Consultation
If you could provide us with some basic information about your claim we will get right back with you with a free case evaluation and schedule your Free Consultation Today.