The Difference Between Social Security Disability Insurance vs. Supplemental Security Income
There are two federally funded disability programs run by the Social Security Administration. Social Security Disability Insurance (SSDI) and Supplemental Security Income (SSI). Sometimes, the programs are confused with each other, but there are a few key differences:
---
Social Security Disability Insurance is essentially an insurance policy.
When you see money taken from your paycheck under FICA (Federal Insurance Contributions Act), this money goes to fund both Social Security and Medicare. Because you must pay in to the program in order to be eligible, if you have never worked, you will not qualify for SSDI. To be eligible, you must have worked five out of the last ten years prior to the beginning of your disability. Also, because the beneficiary has paid for the program, determination of eligibility is not based on net worth or income. However, because disability is defined by not being able to work, if you are able to earn more than $1,220/month (as of 2019) through work, you will not be considered disabled. Limits are higher for blind individuals($2,040/month as of 2019).
---
The amount your receive from the program is calculated with a number of factors including how long you worked, how recently you worked, and how much you were paid.
The Social Security Administration sends all taxpayers an annual estimate of how much they would receive should they become disabled. As of 2019, the average SSDI benefit is $1,234/month, although, some applicants are eligible for as much as $2,861/month.
---
If you have been denied disability don't give up! Contact a Disability lawyer at 512-454-4000 for a free consultation and get the benefits you deserve.
---
Supplemental Security Income is another program offered by the Social Security Administration.
In contrast to SSDI, SSI eligibility is predicated on income. An individual would need to have less than $2,000 in countable income in order to qualify. SSI is not an insurance policy to replace the income of those who have become unable to work. Instead it is a program to supplement the earned income of a disabled person. However, some people do qualify for both programs. As of 2019, the maximum amount you can qualify for is $771/month or $1,157/month if both you and your spouse are eligible. Those enrolled in SSI will also receive Medicaid coverage.
---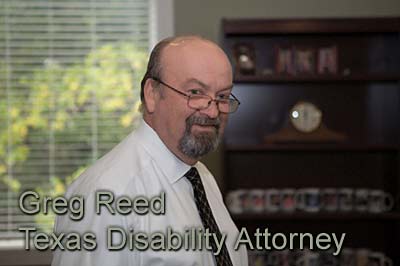 The main difference between Social Security Disability Insurance and Supplemental Security Income is the purpose of each program.
SSDI is designed to help people who have become disabled have some sort of income to replace their lost employment. SSI is designed to provide disabled people who can't earn a high income because of their disability with a little extra money to supplement their earned wage. Social Security Disability Insurance requires you to have worked but has no limit on eligibility based on your assets. Supplemental Security Income is only available to those with a low income and few assets. Social Security Disability Insurance has a maximum benefit of $2,861/month and provides beneficiaries with Medicare. Supplemental Security Income has a maximum benefit of $771/month and provides beneficiaries with Medicaid.
---

In either case, you must apply for benefits in order to receive them.
If you are curious about how to apply, the best place to start is the SSA website or your local SSA office. If you have been denied benefits, contact the attorneys at Bemis, Roach and Reed for a free consultation. Bemis, Roach and Reed serves Austin, Houston, San Antonio, Galveston, Dallas/Fort Worth and Central Texas. We want to help you make your Social Security claim successful.
---
In order to qualify for Social Security Disability, you will need to satisfy a few specific requirements in two categories as determined by the Social Security Administration.
The first category is the Work Requirements which has two tests.
The Duration of Work test.

Whether you have worked long enough to be covered under SSDI.

The Current Work Test.

Whether you worked recently enough for the work to actually count toward coverage.
The second category is the Medical Eligibility Requirement.
Are you working?

Your disability must be "total".

Is your medical condition severe?

Your disability must be "severe" enough to interfere with your ability to perform basic work-related activities, such as walking, sitting, and remembering.

Is your medical condition on the List of Impairments?

The SSA has a "List of Impairments" that automatically qualify as "severe" disabilities. If your disease is not listed this does not mean you cannot get disability, it means you must prove you cannot maintain employment due to your limitations.

Can you do the work you did before?

SSDI rules look at whether your medical condition prevents you from doing the work you did prior to developing the condition.

Can you do any other type of work?

If you cannot do your prior work, an evaluation is made as to whether you can perform any other kind of work.

More details can be found on our Qualifying for Disability page.
---
Your Free Initial Consultation
At Bemis, Roach and Reed, if we can't help you, we will try to find the right attorneys for you.
We offer each of our prospective clients a free no obligation one hour phone or office consultation to see if we can help you and if you are comfortable with us. We know how difficult a time like this can be and how hard the decisions are. If we can be of assistance to you and help you find a solution to your issue we will even if that means referring you to another attorney.
Or simply call 512-454-4000
to schedule your
Free Consultation
If you could provide us with some basic information about your claim we will get right back with you with a free case evaluation and schedule your Free Consultation Today.