Your Residual Functional Capacity (RFC) and qualifying with the SSA for Disability Benefits
Your disability and its related symptoms can limit your physical and mental abilities in the workplace. Residual Functional Capacity is the term the Social Security Administration uses to identify how a disabled person's current limitations prevent them from meeting the physical, mental and sensory requirements of the workplace.
---
The SSA assesses residual functional capacity based on all relevant medical and other evidence in a person's case record.
You must provide the information the SSA uses to determine your residual functional capacity, but before the SSA can make a determination the agency is responsible for "developing your complete medical history, including arranging for a consultative examination(s) if necessary, and making every reasonable effort to help you get medical reports from your own medical sources. (See §§ 416.912(d) through (e).)" The SSA will consider "any statements about what you can still do that have been provided by medical sources, whether or not they are based on formal medical examinations," as well as observations about your limitations provided by family and friends. (See § 416.913.) You may also be asked to undergo a consultative examination by a doctor who works for Social Security.
---
If you have been denied disability don't give up! Most are initially. Contact a Disability lawyer at 512-454-4000 for a free consultation and get the benefits you deserve.
---
When the SSA assesses physical abilities, it considers a person's ability to perform the physical requirements of a job, such as walking, standing, lifting, sitting, carrying, pushing or pulling. A limited ability to perform any of these physical functions could reduce a person's ability to perform past or future work.
When assessing mental abilities, the SSA considers the nature and extent of a person's mental limitations and determines their residual functional capacity to work on a continuing basis. For example, if a person cannot read, has trouble in understanding, remembering procedures, or carrying out instructions, their ability to perform a past or future job may be reduced. Also, if a person cannot respond appropriately to supervision, get along with co-workers or handle stress in a work setting, they may not be able to work in a past or future job. Other medical impairments that may affect a person's ability to work are difficulty hearing, vision problems, epilepsy or sensitivity to certain environments. The SSA considers all these possible impairments when deciding residual functional capacity.
---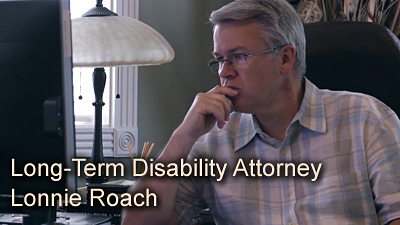 If you do not have a medical condition that matches a listing in the SSA's List of Impairments, the SSA evaluates your RFC to determine if you can do your prior job.
If you can no longer perform your former work, or if you do not have any past relevant work history, the SSA performs a medical-vocational analysis to see if there is other work you can learn to do. At this point in the process, the SSA considers information about your past work history along with its residual functional capacity assessment in making its decision about your disability. Social Security considers all your impairments, from minor to serious, in making a determination.
---
A DDS (Disability Determination Services) examiner does the initial write-up when a claim is made, explaining why he or she has decided to approve or deny benefits.
The examiner then takes the case to a DDS medical or psychological consultant who completes an RFC form. The DDS physician reads the information in the claimant's file and then rates the claimant's ability to engage in normal activities, taking into account all aspects of the claimant's condition. These reports, unfortunately, are frequently slanted toward denying the claimant's disability benefits, but you may ask your doctor to complete an RFC form for you, which can be downloaded from the SSA's website and then submitted with your claim. Ask your doctor to be as thorough as possible; the more medical evidence you can present on your behalf, the greater the chances of approval. Written statements from treating physicians can provide information regarding the nature and severity of your disability and explain how your condition prevents you from performing activities necessary in gainful work as well as your ability to function in day to day life. Additionally, the reports can include debilitating issues created by treatment procedures, such as chemotherapy or dialysis which can result in weakness or illness, and can also describe disabling effects that arise from uncertain medical sources, as long as the physician can illustrate how those effects negatively impact your ability to maintain gainful employment.
---
A physician's RFC form can:
Allow a claimant to present a professional interpretation of their medical record.
Allow a doctor to comment specifically on a claimant's limitations.
Simplify an administrative law judge's job.
---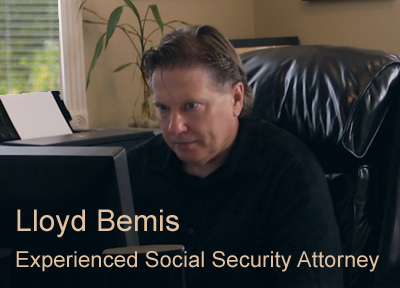 It is best to describe your disability in terms of residual functional capacity when you first apply for benefits since residual functional capacity is often not determined until the appeal stage of the application process.
You will not be found disabled if you have the residual functional capacity to perform any type of work and Social Security disability examiners are able to match your remaining skills with jobs found in the Dictionary of Occupational Titles. Even if you have a thorough report from your physician regarding your disability, Social Security may ask you to undergo an exam by a Social Security Doctor. These exams do not always provide a complete picture of an applicant's condition. As a result, statements from a personal physician may provide the necessary additional information required to bring about a favorable judgement.
---
For more information about the SSA guidelines used and rules on residual functional capacity assessment see §§ 416.960 through 416.969a and § 416.994.
---
In order to qualify for Social Security Disability, you will need to satisfy a few specific requirements in two categories as determined by the Social Security Administration.
The first category is the Work Requirements which has two tests.
The Duration of Work test.

Whether you have worked long enough to be covered under SSDI.

The Current Work Test.

Whether you worked recently enough for the work to actually count toward coverage.
The second category is the Medical Eligibility Requirement.
Are you working?

Your disability must be "total".

Is your medical condition severe?

Your disability must be "severe" enough to interfere with your ability to perform basic work-related activities, such as walking, sitting, and remembering. Your condition may also affect your ability to maintain a sufficient attendance record to retain employment due to a need to miss work regularly, which can be severely impacted by the effects of your disability as well as the need to miss time pursuing treatment procedures for your illness.

Is your medical condition on the List of Impairments?

The SSA has a "List of Impairments" that automatically qualify as "severe" disabilities. If your disease is not listed this does not mean you cannot get disability, it means you must prove you cannot maintain employment due to your limitations.

Can you do the work you did before?

SSDI rules look at whether your medical condition prevents you from doing the work you did prior to developing the condition.

Can you do any other type of work?

If you cannot do your prior work, an evaluation is made as to whether you can perform any other kind of work.

More details can be found on our Qualifying for Disability page.
---

Disability benefits are an important source of income for those who are unable to work.
If you not able to work due to injury or illness, you may be eligible for Social Security Disability or Long Term Disability benefits.

If you have applied for benefits and been denied, contact the attorneys at Bemis, Roach and Reed for a free consultation. Call 512-454-4000 and get help NOW.
---
Your Free Initial Consultation
At Bemis, Roach and Reed, if we can't help you, we will try to find the right attorneys for you.
We offer each of our prospective clients a free no obligation one hour phone or office consultation to see if we can help you and if you are comfortable with us. We know how difficult a time like this can be and how hard the decisions are. If we can be of assistance to you and help you find a solution to your issue we will even if that means referring you to another attorney.
Or simply call 512-454-4000
to schedule your
Free Consultation
If you could provide us with some basic information about your claim we will get right back with you with a free case evaluation and schedule your Free Consultation Today.