Liver Disease / Cirrhosis and Qualifying for Disability Benefits
Appealing for benefits is best done under the guidance of an experienced disability lawyer.
Can I get disability benefits if I am suffering from the effects of Chronic Liver Disease?
Author: Attorney Lonnie Roach
---
Chronic liver disease is identified as an impairment under Section 5.05 of Social Security's Blue Book and may qualify for disability benefits.

An applicant must have a diagnosis of chronic liver disease or end stage liver disease to be considered for SSDI.
---
There are over 100 different types of liver disease affecting an estimated 4 million people in the United States.
Chronic liver disease (CLD) includes such medical conditions as hepatitis, alcoholic liver disease, liver failure, and liver cancer. CLD can be caused by viruses, environmental toxins, alcohol and drug abuse, autoimmune disorders or hereditary factors. If left untreated, chronic liver disease can lead to scarring of the liver and be life threatening, but early treatment may allow the liver to heal.
---
The liver is one of the hardest working organs in the body and the only organ that can regenerate.
The liver is essential for eliminating toxins from the blood, producing bile to aid in digestion, and storing glucose for energy. Chronic liver disease is characterized by the destruction of the liver over time. Symptoms and severity of liver disease vary from person to person and may develop gradually or appear suddenly.
---
Common signs and symptoms of liver disease include:
Jaundice

Swelling in ankles and legs
Abdominal pain and swelling
Chronic fatigue
Nausea or vomiting
Mental disorientation
Loss of appetite
Dark urine
Bruising easily
Itchy skin
---
Contact a Social Security disability attorney at 512-454-4000 for a free consultation and see if you can get disability benefits while suffering from Chronic Liver Disease. If you have been denied disability don't give up!
---
Perhaps the most common cause of chronic liver disease is alcohol abuse, but liver disease can also result from inherited or environmental factors.
Viruses such as Hepatitis A, B or C

Infection from parasites in contaminated food or water
Immune system abnormality such as autoimmune hepatitis
Genetics
Fat accumulation in the liver
Certain medications and herbal supplements
---
Treatment of chronic liver disease will depend on the diagnosis and severity of the disease.
In some cases, eliminating alcohol and other dietary changes will be enough, while other individuals will need medications or surgery. In extreme cases, a liver transplant may be necessary.
---
While any of the symptoms of chronic liver disease can impact a person's ability to perform their job, an applicant's liver disease must be severe in order to be considered disabled and qualify for Social Security Disability Benefits.
Chronic liver disease is identified as an impairment under Section 5.05 of Social Security's Blue Book. An applicant must have a diagnosis of chronic liver disease or end stage liver disease to be considered for SSDI. The applicant must also earn less than $1,470 per month (Substantial Gainful Activity in 2023) and their liver disease must be expected to last 12 months.
---
Additionally, an applicant must have one of the following complications:
Excess fluid in the lungs or abdomen

Infection in abdomen

Bleeding in the esophagus or stomach
Hepatorenal syndrome (a type of kidney failure)
Hepatopulmonary syndrome (a rare lung complication)
Hepatic encephalopathy (decline in braid function)
End stage liver disease with SSA CLB scores of 22 or greater (a system used by the SSA to evaluate chronic liver disease)
---
Examples of liver diseases which qualify under Section 5.05 include:
Cirrhosis

Hepatitis B or C
Autoimmune hepatitis
Liver failure
Alcoholic liver disease
Liver cancer
Hepatoma (most common type of primary liver cancer)
---
You will need to provide Social Security with your medical records showing that you are experiencing some of the above symptoms listed and that your medical condition is severe enough to prevent you from working.
Your medical records should include:

The exact diagnosis of liver disease by your doctor

Blood tests

Results of imaging tests including x-rays, MRIs, sonograph, and CAT scans
Liver biopsy reports
Endoscopy reports
Surgery reports and hospitalization records
Notes from your physician and medical providers detailing your symptoms and how they impact your daily life as well as your response to treatment.
---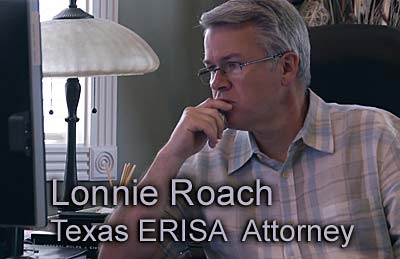 Liver transplants have a separate listing, Section 5.09, in Social Security's Blue Book. Applicants who have had a liver transplant, for any reason, are automatically approved for disability benefits for one year from the date of the transplant. After one year, the applicant's case is re-evaluated.
---
If you have chronic liver disease but your medical condition does not meet Social Security's impairment listing, you may still be eligible for Social Security Disability benefits if you have another impairment, for example, diabetes or high blood pressure.
Applicants often have more than one illness or injury that prevents them from working full time. By itself one disorder may not meet the requirements of an impairment as stated in Social Security's Blue Book. However, if an applicant has multiple medical conditions, Social Security must consider how those health issues, combined together, limit an applicant's ability to hold a job and perform necessary daily tasks.
---
The SSA will also assess your residual functioning capacity (RFC) to determine if there is any type of work you can still do given your functional limitations.
Functional limitations may include needing frequent periods of rest, not being able to walk or stand for long periods of time, or not being able to focus or remember instructions. Social Security will also evaluate how your limitations affect your ability to work, taking into account whether or not you are able to drive, your age, and level of education.
---
If you have chronic liver disease and it has prevented you from working, you may be eligible for Social Security Disability benefits, but Social Security's criteria for determining disability with liver disease can be complex.
A qualified disability attorney, experienced in Social Security procedures and requirements, can help you evaluate your case and increase your chances for approval.
---
In order to qualify for Social Security Disability, you will need to satisfy a few specific requirements in two categories as determined by the Social Security Administration.
The first category is the Work Requirements which has two tests.
The Duration of Work test.

Whether you have worked long enough to be covered under SSDI.

The Current Work Test.

Whether you worked recently enough for the work to actually count toward coverage.
The second category is the Medical Eligibility Requirement.
Are you working?

Your disability must be "total".

Is your medical condition severe?

Your disability must be "severe" enough to interfere with your ability to perform basic work-related activities, such as walking, sitting, and remembering.

Is your medical condition on the List of Impairments?

The SSA has a "List of Impairments" that automatically qualify as "severe" disabilities. If your disease is not listed this does not mean you cannot get disability, it means you must prove you cannot maintain employment due to your limitations.

Can you do the work you did before?

SSDI rules look at whether your medical condition prevents you from doing the work you did prior to developing the condition.

Can you do any other type of work?

If you cannot do your prior work, an evaluation is made as to whether you can perform any other kind of work.

More details can be found on our Qualifying for Disability page.
---
Disability benefits are an important source of income for those who are unable to work. If you are not able to work due to accident or illness, you may be eligible for Social Security Disability or Long Term Disability benefits. If you have applied for benefits and been denied, contact the attorneys at Bemis, Roach and Reed for a free consultation. Call 512-454-4000 and get help NOW.
---
Author: Attorney Lonnie Roach has been practicing law for over 29 years. He is Superlawyers rated by Thomson Reuters and is Top AV Preeminent® and Client Champion rated by Martindale Hubbell. Through his extensive litigation Mr. Roach obtained board certifications from the Texas Board of Legal Specialization. Lonnie is admitted to practice in the United States District Court - all Texas Districts and the U.S. Court of Appeals, Fifth Circuit. Highly experienced in Long Term Disability denials and appeals governed by the "ERISA" Mr. Roach is a member of the Texas Trial Lawyers Association, Austin Bar Association, and is a past the director of the Capital Area Trial Lawyers Association (Director 1999-2005) Mr. Roach and all the members of Bemis, Roach & Reed have been active participants in the Travis County Lawyer referral service.
Your Free Initial Consultation
At Bemis, Roach and Reed, if we can't help you, we will try to find the right attorneys for you.
We offer each of our prospective clients a free no obligation one hour phone or office consultation to see if we can help you and if you are comfortable with us. We know how difficult a time like this can be and how hard the decisions are. If we can be of assistance to you and help you find a solution to your issue we will even if that means referring you to another attorney.
Or simply call
512-454-4000
to schedule your
Free Consultation
If you could provide us with some basic information about your claim we will get right back with you with a free case evaluation and schedule your Free Consultation Today.