If you have liver disease you may qualify for disability benefits
Social Security disability and long term disability policies both offer disability benefits for individuals with liver disease.
---
The liver is a complicated organ and there is a lot that can go wrong with it.
The liver can become inflamed with hepatitis, scarred from cirrhosis, poisoned from hemochromatosis, or become impeded by fatty liver disease. Alcohol is the primary factor in all forms of liver disease and continued, heavy alcohol consumption will nearly inevitably result in liver damage. While alcohol abuse is the leading cause of liver disease, some cases are caused by obesity and poor diet, while other cases are genetic and unpreventable.
---
If you have been denied disability for liver disease you may still qualify for benefits. Contact an experienced long term disability lawyer at 512-454-4000
---
Hepatitis is the most common liver disease.
There are three types of hepatitis- A,B, and C. Hepatitis A is usually spread through contaminated food, and most people generally recover within a few weeks. Hepatitis B is transmitted through exchange of bodily fluids and is life-threatening. Hepatitis B can cause chronic liver disease and permanently scar the liver. Hepatitis C is generally transmitted through contact with infected blood and causes chronic disease like hepatitis B. There are vaccines for hepatitis A and B, so those diseases are becoming less common, especially in the United States. However, there is no vaccine for hepatitis C. All types of Hepatitis are defined by liver inflammation and reduced liver function. The liver takes a long time to fail, so symptoms can be slow to appear. Yellow skin, loss of appetite and dark urine are the most distinct signs of liver damage.
---
Cirrhosis is another common liver disease.
Cirrhosis is most commonly caused by excessive alcohol consumption. Drinking 5-6 drinks (the equivalent of a bottle of wine) every day over the course of several years will almost always result in fatty liver disease. Fatty liver disease is not particularly dangerous and often exhibits no symptoms. However, if a fatty liver is detected, it is a sign that the liver is struggling to process toxins. 15-20% of people who consume alcohol at a high-risk rate will go on to develop cirrhosis. Cirrhosis means that the liver is damaged beyond repair. A healthy liver can regenerate, but a scarred liver is damaged permanently. The liver is a tough organ and can continue functioning even when it is around 80% destroyed. Symptoms of liver damage generally do not appear until the liver is about 60% destroyed.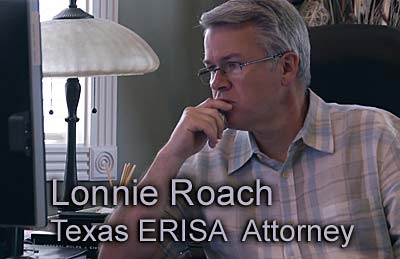 ---
Sometimes liver damage isn't gradual.
Drinking more than 14 drinks at once, large doses of some recreational drugs, and even mega-doses of vitamin A can result in instant damage. Iron, an essential nutrient, can also be harmful to the liver in large doses. There is enough iron in 6 pounds of beef to cause liver toxicity in an adult. A high iron diet combined with iron supplementation can cause an accidental iron overdose, shutting down the liver.
---
Contact a long term disability lawyer at 512-454-4000 for a free consultation and see if you can get disability benefits for liver disease. If you have been denied disability don't give up!
---
Liver disease can be difficult to deal with.
Liver damage results in confusion, fatigue and nausea. Frequent doctor's appointments or long hospital stays can make it difficult to keep a regular work schedule. Because the condition can make it impossible to work, Social Security offers disability benefits for individuals with liver disease. Additionally, workers with liver disease may also be eligible for Long Term Disability benefits through their employer.
---

If you have applied for either Social Security or Long Term Disability Insurance benefits and have been denied, you can appeal your claim.
Two thirds of initial Social Security claims are rejected. Having an attorney on your side can increase your odds of success.

The long term disability lawyers at Bemis, Roach and Reed have experience helping people with disabilities get the benefits they need. Contact us today for a free consultation.
Call 512-454-4000 and get help NOW.
---
Your Free Initial Consultation
At Bemis, Roach and Reed, if we can't help you, we will try to find the right attorneys for you.
We offer each of our prospective clients a free no obligation one hour phone or office consultation to see if we can help you and if you are comfortable with us. We know how difficult a time like this can be and how hard the decisions are. If we can be of assistance to you and help you find a solution to your issue we will even if that means referring you to another attorney.
Or simply call 512-454-4000
to schedule your
Free Consultation
If you could provide us with some basic information about your claim we will get right back with you with a free case evaluation and schedule your Free Consultation Today.