If you have Meniere's Disease you may qualify for disability benefits
Author: Attorney Lonnie Roach
---
Meniere's disease is a relatively rare disease which only affects .2% of the population.
Meniere's disease is loosely defined as it is not a particular virus or bacterial infection but instead distinguished by a specific symptom- an imbalance in the ear.
---
Fluid in the ears helps people stay balanced. There is a balloon-like sac of fluid behind the eardrum which fills and drains.
The fluid helps signal the eyes to shift back and forth to in order to stay focused. If you place your finger on your bottom eyelid and spin around quickly enough you can feel involuntary twitches in your eye.
---
Endolymphatic hydrops is the term for problems with the draining and filling of the fluid in the ears.
When endolymphatic hydrops results in acute attacks, the condition is called Meniere's disease. The cause of the problem can be varied. Sometimes, people are born with an underdeveloped ear drainage system. In other cases, an injury might lead to damaged tissue which is harder for the fluid to flow through. Some people have too much fluid to begin with. Additionally, it has been theorized that Meniere's disease could be caused by an autoimmune reaction or allergy.
---
Meniere's attacks can be confusing and frightening.
They vary greatly in severity and frequency. Generally, before an attack happens the affected individual will feel dizzy, have a headache, experience a ringing in the ears and be sensitive to sounds. During an attack, they may experience vertigo, hearing loss, anxiety, blurred vision, and nausea. The attacks can last a few minutes or a few hours depending on the individual. After the peak of the attack, the individual is likely to feel a change in appetite, nausea, anxiety, general clumsiness, difficulty concentrating, vision problems and a hard time finding their balance.
---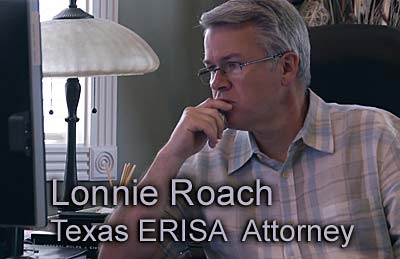 Because the root cause of Meniere's disease is not well understood, we do not yet have a cure.
However, many people with the disease are able to lead normal, healthy lives with treatment. Many people with Meniere's eat a low sodium diet in order to help control the level of water in their bodies. Benzodiazepines, promethazine, and Dramamine are used reduce the symptoms of nausea and vertigo during an attack. In more severe cases, more extreme treatment is warranted. In some cases, Gentamicin (an anti-vertigo drug) is injected into the ear where it damages cells in the ear in order to prevent the ear from transmitting balance signals to the brain. This method is considered fairly risky as Gentamicin is intentionally designed to damage cells and prolonged exposure can lead to hearing loss.
---
The symptoms of Meniere's could prevent someone from working.
The condition is specifically included in Social Security's listing of impairments (the "blue book"):
2.07 Disturbance of labyrinthine-vestibular function (Including Meniere's disease), characterized by a history of frequent attacks of balance disturbance, tinnitus, and progressive loss of hearing. With both A and B:
Disturbed function of vestibular labyrinth demonstrated by caloric or other vestibular tests; and
Hearing loss established by audiometry.
---
If you have been denied disability for Meniere's Disease you may still qualify for benefits. Contact an experienced Social Security disability attorney at 512-454-4000
---
The sudden attacks caused by the condition can be dangerous.
A person in the throes of a Meniere's attack is at risk for losing their balance and falling. Even in an office work environment this could be dangerous, but it is especially risky for those who work in factories, construction sites, laboratories and kitchens.
---
In order to qualify for Social Security Disability, you will need to satisfy a few specific requirements in two categories as determined by the Social Security Administration.
The first category is the Work Requirements which has two tests.
The Duration of Work test.

Whether you have worked long enough to be covered under SSDI.

The Current Work Test.

Whether you worked recently enough for the work to actually count toward coverage.
The second category is the Medical Eligibility Requirement.
Are you working?

Your disability must be "total".

Is your medical condition severe?

Your disability must be "severe" enough to interfere with your ability to perform basic work-related activities, such as walking, sitting, and remembering.

Is your medical condition on the List of Impairments?

The SSA has a "List of Impairments" that automatically qualify as "severe" disabilities. If your disease is not listed this does not mean you cannot get disability, it means you must prove you cannot maintain employment due to your limitations.

Can you do the work you did before?

SSDI rules look at whether your medical condition prevents you from doing the work you did prior to developing the condition.

Can you do any other type of work?

If you cannot do your prior work, an evaluation is made as to whether you can perform any other kind of work.

More details can be found on our Qualifying for Disability page.
---

If you have Meniere's disease and it prevents you from working, you may be entitled to Social Security Disability Insurance or eligible for Long Term Disability benefits. If you have applied for Social Security or Long Term disability and been denied, the attorneys at Bemis, Roach and Reed are here to help. We have experience helping Texans win their disability claims and get the benefits they need. Call us today for a free consultation. Call 512-454-4000 and get help NOW.
---
Author: Attorney Lonnie Roach has been practicing law for over 29 years. He is Superlawyers rated by Thomson Reuters and is Top AV Preeminent® and Client Champion rated by Martindale Hubbell. Through his extensive litigation Mr. Roach obtained board certifications from the Texas Board of Legal Specialization. Lonnie is admitted to practice in the United States District Court - all Texas Districts and the U.S. Court of Appeals, Fifth Circuit. Highly experienced in Long Term Disability denials and appeals governed by the "ERISA" Mr. Roach is a member of the Texas Trial Lawyers Association, Austin Bar Association, and is a past the director of the Capital Area Trial Lawyers Association (Director 1999-2005) Mr. Roach and all the members of Bemis, Roach & Reed have been active participants in the Travis County Lawyer referral service.
Your Free Initial Consultation
At Bemis, Roach and Reed, if we can't help you, we will try to find the right attorneys for you.
We offer each of our prospective clients a free no obligation one hour phone or office consultation to see if we can help you and if you are comfortable with us. We know how difficult a time like this can be and how hard the decisions are. If we can be of assistance to you and help you find a solution to your issue we will even if that means referring you to another attorney.
Or simply call 512-454-4000
to schedule your
Free Consultation
If you could provide us with some basic information about your claim we will get right back with you with a free case evaluation and schedule your Free Consultation Today.