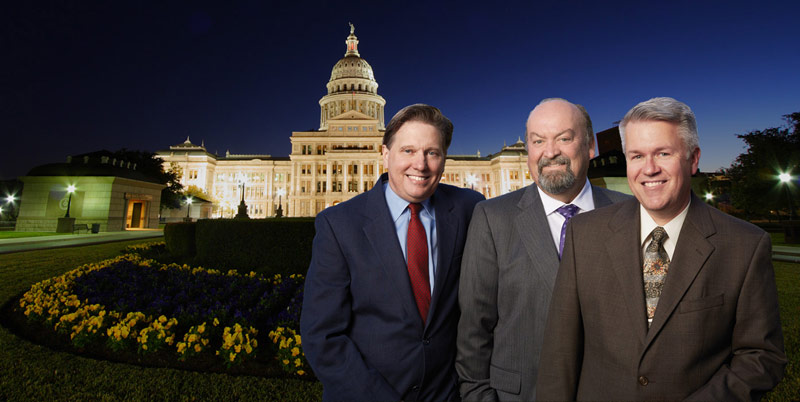 Austin Social Security Disability Lawyers dedicated to helping you obtain the disability benefits you deserve.
With over 75 years combined experience helping the disabled we have the knowledge and proven track record to help you win your Social Security disability claim.
---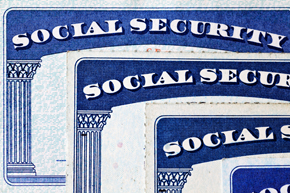 If you are considering filing an application for Social Security Disability Insurance (SSDI) in Texas or have already filed and been denied benefits, our attorneys may be able to help. Over 65% of SSDI applications are initially denied often due to mistakes on paperwork or other technicalities. Our attorneys can help ensure that your claim meets the Social Security Administration's (SSA) requirements and that you have the best chance possible to recover the benefits you deserve.In the event your claim is denied, our Austin Social Security disability lawyers can guide you through each step in the appeals process, from the first appeal to the federal district courtroom, if necessary.
---
Social Security Disability benefits (SSDI or SSI) are difficult to obtain.
There are deadlines for filing, endless paperwork to complete, and complicated guidelines for determining whether or not you will be eligible. A qualified Texas attorney with specialized knowledge in Social Security Disability law is far more likely to obtain the maximum benefits than a lawyer without the same experience. It is even more important to have successful litigation attorneys on your side if you have been denied disability benefits.
---
If you have been denied disability you may still qualify for Social Security Disability benefits.
Most applicants are initially denied.

Contact an experienced Social Security disability lawyer at 512-454-4000 and appeal your denied claim.
---
Partner Greg Reed. Winning litigator helps clients with Social Security Disability law, long term disability denials and appeals. The hero in many stories. Social Security disability is the primary focus of his practice.
Partner Lloyd Bemis. Lloyd's exceptional legal skills, his comprehensive case preparation and compassion for his clients make him one of the top attorneys in Texas for appealing denied disability claims. Social Security disability is the primary focus of his practice.
---
One of the problems most applicants face is a lack of money.
They are unable to work and sometimes do not even look for an attorney because they believe they cannot afford it. At Bemis, Roach & Reed, you will never have to pay out of pocket for representation on your Social Security Disability benefits claim. Our firm takes Social Security Disability cases on a contingency fee. We charge 25% of the back benefit award and the fee is capped at $6,000.00. Our clients are not obligated to pay court costs or other expenses associated with our legal services.
---
Don't give up, believe in your claim.
Call 512-454-4000 and get help today.
Don't delay, there are deadlines and a waiting period


to receive your family's needed benefits.
---
Compassionately helping the disabled throughout Texas
Austin law firm Bemis, Roach & Reed provides legal services to individuals throughout the State of Texas. If you or someone you know is in need of insurance attorneys who specialize in Social Security disability and long term disability, call us toll free at (866) 433-4979.
---
"Wow! I never thought it would be a pleasant experience with attorneys but these guys made a believer out of me! They were down to earth, and so easy to work with . They understood not only about the case but my personal situation as well and always had kind hearts and words of encouragement. Thank you for all the hard work you accomplished for me, it was a pleasure!"
-Terry M.
---
Helpful links for applying for Social Security Disability Insurance.
---
In order to qualify for Social Security Disability, you will need to satisfy a few specific requirements in two categories as determined by the Social Security Administration.
The first category is the Work Requirements which has two tests.
The Duration of Work test.

Whether you have worked long enough to be covered under SSDI.

The Current Work Test.

Whether you worked recently enough for the work to actually count toward coverage.
The second category is the Medical Eligibility Requirement.
Are you working?

Your disability must be "total".

Is your medical condition severe?

Your disability must be "severe" enough to interfere with your ability to perform basic work-related activities, such as walking, sitting, and remembering.

Is your medical condition on the List of Impairments?

The SSA has a "List of Impairments" that automatically qualify as "severe" disabilities. If your disease is not listed this does not mean you cannot get disability, it means you must prove you cannot maintain employment due to your limitations.

Can you do the work you did before?

SSDI rules look at whether your medical condition prevents you from doing the work you did prior to developing the condition.

Can you do any other type of work?

If you cannot do your prior work, an evaluation is made as to whether you can perform any other kind of work.

More details can be found on our Qualifying for Disability page.
---
---
Bemis, Roach & Reed has helped clients who are disabled from a wide variety of medical conditions. If you are unable to work due to any of the following conditions and have been denied disability benefits, contact us. We would like to help.
Your Free Initial Consultation
At Bemis, Roach and Reed, if we can't help you, we will try to find the right attorneys for you.
We offer each of our prospective clients a free no obligation one hour phone or office consultation to see if we can help you and if you are comfortable with us. We know how difficult a time like this can be and how hard the decisions are. If we can be of assistance to you and help you find a solution to your issue we will even if that means referring you to another attorney.
Or simply call 512-454-4000
to schedule your
Free Consultation
If you could provide us with some basic information about your claim we will get right back with you with a free case evaluation and schedule your Free Consultation Today.