If you have Irritable Bowel Syndrome you may qualify for disability benefits
Irritable Bowel Syndrome is a disease that affects the large intestine. It is very common, affecting somewhere between eight and twenty percent of the population.
---
As common as the disorder is, it remains mysterious. The cause of irritable bowel syndrome is largely unknown, though it has something to do with the connection between the brain and the intestine.
---
Part of the reason the disease is so unknown is that it is considered a "diagnosis of exclusion", meaning it is usually the diagnosis after other diseases have been ruled out.
Theorized causes include bacterial imbalance, "leaky gut syndrome", infection, genetics, and food allergies. It is unknown why, but the disorder seems to affect women much more frequently than men. 51% of female IBS patients report a history of sexual abuse and these patients tend to experience more severe and frequent symptoms. It is unknown how trauma may influence the disease, although there is a correlation between IBS and anxiety and depression.
---
If you have been denied disability for Irritable Bowel Syndrome you may still qualify for benefits. Contact an experienced Social Security Disability attorney at 512-454-4000
---
While the cause of the disorder is unknown, its' symptoms are also loosely defined.
Diarrhea and constipation are most common, and most medications focus on managing these symptoms. Cramps and bloating are also fairly common. Symptoms of IBS can be triggered by a variety of things. Caffeine and smoking can trigger them. Stress is a common trigger. Certain foods such as dairy, red peppers, green onion, and wheat may instigate symptoms.
---
Most treatment for IBS focuses on reducing symptoms.
Antidiarrheal drugs, laxatives, fiber supplements, and anti-constipation drugs are most frequently prescribed. Lifestyle changes are centered on reducing stress and eating a healthy, high-fiber diet. The vast majority of IBS cases are not severe and are easily managed with medication and lifestyle changes.
---
The Social Security Administration offers benefits to those who are unable to work due to an injury or illness.
Irritable Bowel Syndrome can qualify you for disability benefits. The symptoms of IBS can be embarrassing, and patients often feel they are discriminated against at work because of gassiness or frequent bathroom breaks. However, one study indicated that only 5% of those with IBS collect disability. This means that in the majority of cases, IBS is not severe enough to prevent someone from working.
---
The Social Security Administration has specific guidelines for who can qualify under IBS.
The exact blue book listing can be found here, but it essentially states that the patient must experience:
anemia,
low albumin,
tender abdominal mass,
perineal disease,
severe weight loss, or
hospitalization for surgery twice, at least 60 days apart, in a 6-month period.
---
Contact the Social Security Disability attorneys at 512-454-4000 for a free consultation and see if you can get disability benefits for Irritable Bowel Syndrome. If you have been denied disability don't give up!
---
These conditions are difficult to meet, even in the worst IBS cases.
However, those with severe cases of IBS often have co-existing conditions. The Social Security Administration will take all of your conditions into account when determining whether or not you are able to work.
---

If you have applied for benefits and been denied disability, don't give up.
Roughly two-thirds of initial applications are denied.

Appealing your claim can be complicated. The attorneys at Bemis, Roach and Reed have experience helping central Texans with disabilities get the benefits they need. If you have been denied, get a Social Security Disability attorney on your side. Contact us today for a free consultation. Call 512-454-4000 and get help NOW.
---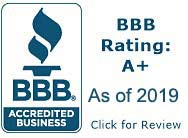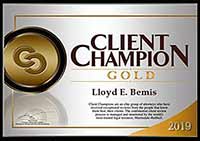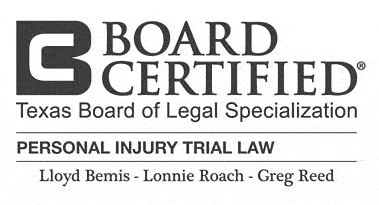 Your Free Initial Consultation
At Bemis, Roach and Reed, if we can't help you, we will try to find the right attorneys for you.
We offer each of our prospective clients a free no obligation one hour phone or office consultation to see if we can help you and if you are comfortable with us. We know how difficult a time like this can be and how hard the decisions are. If we can be of assistance to you and help you find a solution to your issue we will even if that means referring you to another attorney.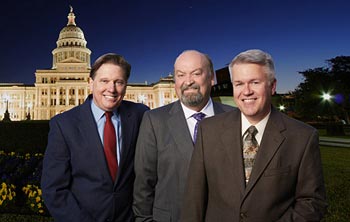 Or simply call 512-454-4000
to schedule your
Free Consultation
If you could provide us with some basic information about your claim we will get right back with you with a free case evaluation and schedule your Free Consultation Today.