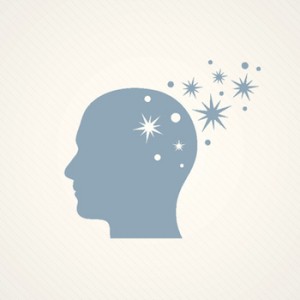 Central Texas Social Security Disability and Long Term Disability Lawyers
If you suffer from memory loss caused by a medical or mental condition, and this is impacting your ability to work, it may be time to apply for SSD benefits. These disability benefits are designed to help workers who can no longer work due to a disabling condition. To find out if your memory loss or memory disorder qualifies you for benefits, contact the Texas disability lawyers at Bemis, Roach & Reed today.
Disabling Memory Disorders/Memory Loss
Memory loss and memory disorders can be especially devastating conditions because of the impact on your life. You may not be able to work or function as you once did due to memory loss. These conditions can also affect the way you interact socially and your ability to complete every day tasks, such as shopping or cleaning your home. There are several types of many memory disorders, and many more conditions that cause memory loss as a secondary symptom. Some of the conditions include:
Alzheimer's disease;
Amnesia;
Dementia;
Traumatic brain injuries;
Stroke; and
Post Traumatic Stress Disorder (PTSD).
Whether you suffer from a memory disorder, like Alzheimer's disease, or from another condition that causes memory loss, such as PTSD, you must be able to prove your memory loss or disorder is disabling. To prove this, you will need to submit medical evidence, such as doctor evaluations of your memory capacity. For the purposes of SSD benefits, a disability is a medical or mental condition that is expected to last at least 12 months (or result in death) that prevents you from working as you once did. Disability benefits are paid to workers who cannot continue working at their jobs or at a similar job due to their condition.
If you or a loved one suffers from Alzheimer's disease or dementia, you may be eligible for a compassionate allowance. The compassionate allowance program allows the Social Security Administration to quickly process your application due to conditions that are so severe that they obviously meet disability standards.
Unfortunately, many people with long term memory disorders or memory loss have claims denied by their long term disability insurance providers. Long term disability insurance is intended to replace part of your income during an extended period of disability. Insurance carriers often deny valid claims or fail to provide adequate benefits according to your policy. This can have a disastrous affect on your family while you cope with your memory disorder.
Texas Disability Attorneys Work For You
At Bemis, Roach & Reed, our dedicated team of lawyers understands the disability application system. We also understand that due to your disability, you may be suffering from substantial financial loss. We can help you gain the benefits you need and to which you are entitled. If you have applied for SSD benefits but were denied, we can help you appeal that decision. Our attorneys can also help if your long term disability insurance claim was denied. After serving Texans for over 20 years, our disability attorneys have the experience to help you today. If you live in Austin, San Antonio, Houston, Galveston, Central Texas, or the Dallas/Fort Worth Metroplex, contact us today for a free initial consultation.
Your Free Initial Consultation
At Bemis, Roach and Reed, if we can't help you, we will try to find the right attorneys for you.
We offer each of our prospective clients a free no obligation one hour phone or office consultation to see if we can help you and if you are comfortable with us. We know how difficult a time like this can be and how hard the decisions are. If we can be of assistance to you and help you find a solution to your issue we will even if that means referring you to another attorney.
Or simply call 512-454-4000
to schedule your
Free Consultation
If you could provide us with some basic information about your claim we will get right back with you with a free case evaluation and schedule your Free Consultation Today.