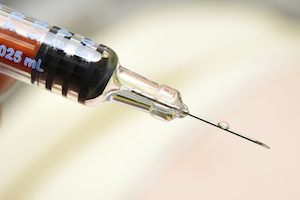 Experienced Social Security Disability Lawyers Serving Texans
If you have been diagnosed with hemophilia, anemia, or any other blood disorder and are no longer able to work, you may qualify for Social Security Disability (SSD) benefits. Blood disorders affect the way blood should work, and can seriously impact your life. In some cases, a blood disorder can be disabling. If your blood disorder is preventing you from working as you once did, consider applying for SSD benefits. These benefits are intended to help people suffering from disabling medical and mental conditions. Applying for disability benefits can be difficult, so it is important to hire an experienced disability lawyer.
At the Law Offices or Bemis, Roach & Reed, our Texas disability lawyers have served clients for over twenty years, and can help you get the benefits you need.
What Is a Blood Disorder?
There are several different types of blood disorders, but each one prevents the blood from doing what it should. Some disorders affect clotting, while others cause affect oxygen levels. Some common blood disorders that may qualify you to receive SSD benefits include:
Hemophilia
Chronic anemia
Sickle cell disease
Chronic thrombocytopenia
Coagulations defects
Chronic granulocytopenia
To qualify your blood disorder for SSD benefits, you must prove you experience certain symptoms or complications. The required symptoms change for each blood disorder.
Receiving Disability Benefits for a Blood Disorder
Hemophilia is a common blood disorder that causes excessive bleeding due to clotting problems. This disorder can lead to massive bleeds from the smallest injury. Suffering from hemophilia can certainly affect your ability to work, and may prevent you from working at all. To qualify for SSD benefits due to hemophilia, or related coagulation disorders, you must prove your condition causes certain symptoms. To qualify with hemophilia, you must be able to prove through medical evidence that you experienced spontaneous hemorrhaging which required a blood transfusion at least three times during the five months prior to your disability claim being determined. Medical evidence often consists of doctor's records, diagnoses, medical tests, hospital forms, and treatment reports.
Another common blood disorder is chronic anemia. Anemia affects the way blood cells carry oxygen and causes unhealthy red blood cells. There are several different types of anemia. Chronic anemia can cause symptoms of fatigue, dizziness, loss of concentration, difficulty breathing, and rapid heartbeat. This blood disorder can affect other body systems, particularly the heart and lungs.
The SSD criteria for chronic anemia include having a persistent level of red blood cells at 30% or less, and needing at least one blood transfusion on average of at least every two months. Alternatively, if your anemia causes a disabling condition for your heart or other body system, you may qualify to receive SSD benefits because of those complications. If your blood disorder does not meet the required symptom criteria, you may still qualify to receive SSD benefits if you are no longer able to work due to your condition.
If you have been diagnosed with a blood disorder and can no longer work, contact the Law Office of Bemis, Roach & Reed today. Our experienced disability benefits lawyers can help you get the benefits you are entitled to.
Your Free Initial Consultation
At Bemis, Roach and Reed, if we can't help you, we will try to find the right attorneys for you.
We offer each of our prospective clients a free no obligation one hour phone or office consultation to see if we can help you and if you are comfortable with us. We know how difficult a time like this can be and how hard the decisions are. If we can be of assistance to you and help you find a solution to your issue we will even if that means referring you to another attorney.
Or simply call 512-454-4000
to schedule your
Free Consultation
If you could provide us with some basic information about your claim we will get right back with you with a free case evaluation and schedule your Free Consultation Today.