Social Security Disability Menu


Jan 31, 2017 Lawyers.com
From the first consultation I knew that I was in good hands. Compassion and intelligence was expressed. Mr. Lonnie Roach made me feel as if I were his only priority. When you feel helpless, he provides hope and honesty. My life was in his hands and he treated me with dignity. Your search is over with this law firm. Thank you for giving me my life back. My only wish would be that you took on car insurance companies too! God Bless you all.
---

August 15, 2013 Lawyers.com
I found Greg and his assistant, Craig to be very professional. They were prompt with all correspondence and transactions. During my hearing, Greg was very supportive and well organized. He was able to keep me focused and on task. He brought to my attention areas of importance that I might not of thought to mention. I was very nervous and having someone that cares about your case in your corner was priceless! By the way, we won our case!
---

Dec. 29, 2017 Lawyers.com
I could not have navigated through the complexities and endless requirements for medical records had I not obtained the services of BRR. In particular, Greg Reed represented me, along with several outstanding and responsive paralegals (Craig and Monica). Having been denied twice for written applications for SSD, I was encouraged by the positive optimism by Gregg that I had a good shot at obtaining an appeal, and ultimately a chance at presenting my case in person to a administrative law judge.
---

Nov. 29, 2017 Lawyers.com
Greg helped me survive the arduous 2 year disability application and appeal process; ending in a favorable SSDI hearing decision. Prior to our disability hearing, Greg met with us several times for hours to go through each and every disability question anticipated from the judge. He provided a lot of hand-holding for a very nerve-wracking process. I do not believe we would have won without his guidance. He is immensely qualified, dedicated, and understanding. He exceeded our expectations.
---

Sept. 14, 2017 Lawyers.com
The law offices of Beemis, Roach and Reed and their employees, especially Trisha Wilson, provided me with superior care, understanding and commitment to my case. Their dedication was very professional and resulted in a totally positive outcome. I highly recommend them. Thank you!! Michael F.
---

Aug. 10, 2017 Lawyers.com
I was very fortunate to choose Bemis, Roach & Reed with my Social security disability claim. After an initial conference call they said that they felt sure something could be done, and told us (my wife and I) how everything should work.. Our contact, Trisha, was always polite and quick to reply to any and all questions. All-in-all, this firm works like a well oiled machine, or, even better – the 2004 Red Sox. End result: Success on our first attempt at getting disability!
---

July. 12, 2017 Lawyers.com
I highly recommend the team at BRR. They were always straight forward and kept me informed of the status. There is no way I could have done this on my own.
---

June 10, 2017 Lawyers.com
Very pleased with the outcome of our case. Thank you, Mr. Bemis.
---

June 10, 2017 Lawyers.com
Review for Mr. Lloyd Bemis III on 06/10/17 in Social Security
---

May 22, 2017 Lawyers.com
Mr. Bemis and his assistant Trisha helped me win my Social Security Disability Appeal in just one month. After my phone consult with Mr. Bemis, they went into action right away. They were very helpful and compassionate.Thank you,
Marla
---

Nov. 18, 2016 Lawyers.com
Mr. Bemis and his assistant Claudia were caring, compassionate, very knowledgeable, and responsive. Mr. Beemis was instrumental in winning my complex SSDI case and prepared me well for my hearing in front of the ALJ. I highly recommend Mr. Beemis and the entire staff of Beemis, Roach, & Reed for Social Security Disability cases. Everyone in their office was very kind.
Marla
---

June 13, 2016 Lawyers.com
Mr Roach is honest,ethical, and very helpful. He is extremely knowledgeable and was exactly the lawyer I needed. I have had a long professional career, long enough to have had many varied experiences, and Mr Roach exceeded all my expectations as a lawyer and a person. He delivers! If all lawyers were like Lonnie Roach, it would be a different and better world.
---

Feb 10, 2016 Lawyers.com
Greg Reed and Craig Roach were wonderful in helping with my disability case. Thank you to Mr. Reed for reminding me that all 30+ years I have worked, I paid into the very benefit I was applying for. Thank you both for your assistance, encouragement and hard work in getting my case presented to the judge. I will forever be grateful to Greg Reed for his presentation of my case, my health and my future to the judge and just how much my health has declined. I also want to say thank you to Craig for answering my questions, reassuring me of the process and helping me with my paperwork. Lastly, when Greg was asked for clarification, he went the extra mile to go through thousands of pages of health records for the judge to answer the questions she had asked to support my case. I highly recommend Bemis, Roach and Reed for SSI/SSDI and any other legal needs you may have. Sincerely,Rachael P.
---

Aug 21, 2014 Lawyers.com
Greg Reed is knowledgable, organized, thorough , supportive, and a fantastic communicator. I would highly recommend Greg Reed to anyone who is looking for an efficient, personable, and dedicated lawyer! I can not say enough positive things about him and his staff!
---

March 5, 2014 Lawyers.com
i am wowed by greg reed. he handled my son's disability case & was patient with the government process through 2+ years. he is so compassionate with his clients, and so very skilled walking the tightrope of government process. i HIGHLY recommend him to anyone who has need to place a social security disability claim! greg is a marvelous communicator. with his clients & with the judges who hear his case. i am so grateful he took a chance on my son. he won for him in a difficult case!
---

July 17, 2012 Lawyers.com
The attorneys and staff were always very helpful and concerned about me and my case. They worked hard and won my case with the Social Security Administration.
---

Sept 11, 2010 Lawyers.com
Review for Greg Reed on 09/11/10 in Social Security
---

August 26, 2017 Lawyers.com
I just had the distinct pleasure of having Lonnie Roach represent and fight for me. Not only did he win my case, but he did so with great professionalism and knowledge of Disability Law. And to my unexpected surprise, he proved to be a person of great integrity. He treated me fair, went above his initial commitment and left me with such a positive experience in the wake of very unfortunate legal issues. Thank you Lonnie. I will forever be grateful I found you. And though I hope I am never again
---

Sept 5, 2012 Lawyers.com
Mr. Reed was helpful and comfortable to work with. Two members of his staff did not give him messages, or a doctor's report he requested. which I took in less than a week after he asked for it. He did not get it until I double checked when I was waiting for the hearing. He was able to have it transferred to his laptop, and then transfer it to the judge's laptop just before the hearing. The judge commended him on being the first lawyer to use the technology in the years it had been available.
---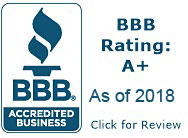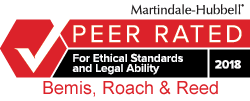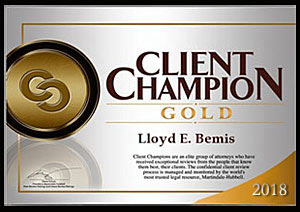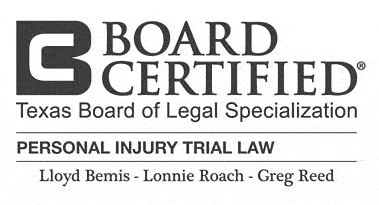 Your Free Initial Consultation
At Bemis, Roach and Reed, if we can't help you, we will try to find the right attorneys for you.
We offer each of our prospective clients a free no obligation one hour phone or office consultation to see if we can help you and if you are comfortable with us. We know how difficult a time like this can be and how hard the decisions are. If we can be of assistance to you and help you find a solution to your issue we will even if that means referring you to another attorney.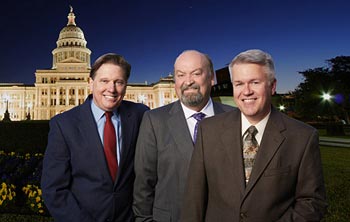 Or simply call 512-454-4000
to schedule your
Free Consultation
If you could provide us with some basic information about your claim we will get right back with you with a free case evaluation and schedule your Free Consultation Today.