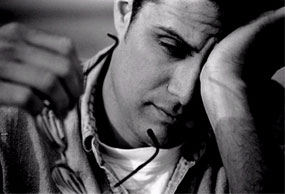 Social Security Disability Lawyers
If you have been recently been diagnosed with a severe illness, and find yourself unable to work, you may be entitled to Social Security Disability benefits (SSDI). It is an unfortunate fact that many people who are rightfully entitled to disability benefits never receive compensation. Many of these people are unable to navigate the extremely complicated process of applying for and receiving their SSDI benefits by themselves. Too often, the system beats people with legitimate need for disability benefits because the applicants simply give up on the application process. You do not have to give up on receiving your rightful disability benefits just because the system is daunting.
Call your Austin disability lawyers today for experienced legal help. We will fight for you to receive the Social Security Disability benefits you deserve. Our attorneys have years of experience helping people like you navigate a complex application process. Call us today for a free initial consultation to see if you are entitled to Social Security Disability benefits.
Bipolar Disorder May Qualify for Disability Benefits
People often think that Social Security Disability benefits may only be for those with medical conditions or physical handicaps. This is not actually true. The Social Security Administration, the government agency that processes SSDI applications, allows benefits for people struggling with certain mental disorders. Mental disorders can be just as devastating, or sometimes more so, than other medical conditions. Bipolar Disorder is one such disabling medical condition that can qualify you or someone you know for SSDI benefits.
Bipolar Disorder is a mental disorder that can cause severe depression, sudden mood swings, unusual energy or activity levels, or suicidal thoughts or behavior, among other symptoms.
Also known as manic-depressive illness, Bipolar Disorder can have a strong impact on your day-to-day life, and can impact your ability to work or function. While it can be treated, Bipolar Disorder can still seriously affect whether or not you can work.
People with Bipolar Disorder can apply for Social Security Disability benefits, and may receive those benefits if they can meet the SSA's criteria for having this disorder. Also, those suffering from Bipolar Disorder may be able to show that they cannot work due to their Bipolar Disorder, even with treatment.
Contact Our Austin, Texas Disability Lawyers Today
The SSA requires a lot of information when considering whether your Bipolar Disorder is severe enough to receive benefits. This process can be grueling by yourself, especially when you are dealing with a mental disorder. Fortunately, you do not have walk through the application process alone. Contact our experienced Texas Social Security Disability attorneys today. You will receive a free consultation, and if you are entitled to disability benefits, our attorney will work with you without requiring any out-of-pocket fees. In fact, our fees are capped at $6,000 and you only have to pay from the benefits compensation you receive. We serve clients Central Texas, Travis County (Austin), Williamson County, San Antonio, Harris County (Houston), and the Dallas/Fort Worth metroplex. Call us today toll-free at (866) 433-4979 for your free initial consultation.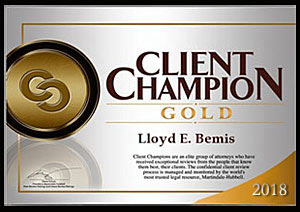 Your Free Initial Consultation
At Bemis, Roach and Reed, if we can't help you, we will try to find the right attorneys for you.
We offer each of our prospective clients a free no obligation one hour phone or office consultation to see if we can help you and if you are comfortable with us. We know how difficult a time like this can be and how hard the decisions are. If we can be of assistance to you and help you find a solution to your issue we will even if that means referring you to another attorney.
Or simply call 512-454-4000
to schedule your
Free Consultation
If you could provide us with some basic information about your claim we will get right back with you with a free case evaluation and schedule your Free Consultation Today.