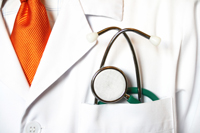 Experienced SSD and Long Term Disability Legal Professionals
Interstitial Cystitis (IC) is an inflammation of the bladder wall that can cause severe pain and discomfort. The symptoms and complications of this disorder may be severe enough to prevent you from working. If you have been diagnosed with IC and are no longer able work due to your condition, you may be eligible to receive Social Security Disability (SSD) benefits. If you live in Austin, Texas or the surrounding areas, including Houston, San Antonio, Dallas/Fort Worth, or Central Texas, contact Bemis, Roach & Reed today for more information.
Qualifying for Benefits Due to Interstitial Cystitis
Social Security Disability benefits are paid to workers who can no longer work due to a disabling medical or mental condition that is expected to last at least 12 months (or result in death). Interstitial Cystitis can be debilitating due to painful and uncomfortable symptoms, such as:
Frequent urge to urinate;
Bleeding within the bladder wall;
Pain in the bladder;
Bladder ulcers;
Tenderness in the pelvic region; and
Hunner's ulcers (also called "Hunner's lesions" or "Hunner's patches).
The first step to applying for benefits for your IC is to get a diagnosis (though a diagnosis alone is insufficient to qualify you for benefits). Your doctor will be able to document your diagnosis through urinalysis, cystoscopy, and similar tests. Next, you will need to prove your IC is a disability, according the Social Security Administration's definition. Though there is not a specific disability listing for IC, other disabling condition can cause IC or be related to the condition. For example, people who suffer from IC are much more likely to also suffer from lupus, an autoimmune disease. If you have both IC and lupus, you could receive disability benefits based on the severity of your lupus condition.
If you do not qualify to receive benefits under a related condition, you could still be eligible to receive disability benefits due to your inability to work. IC causes many painful symptoms, as noted above, and these symptoms could prevent you from working. A common problem among IC sufferers is the inability to sit for long periods of time. This problem could obviously make it difficult to perform your work duties, particularly at a desk job. If your IC prevents you from working like you once did, you could receive SSD benefits.
Call Austin Disability Attorneys for SSD Help
Need more information about SSD benefits and Interstitial Cystitis? Contact the experienced disability attorneys at Bemis, Roach & Reed today. With over 20 years practicing law and helping Texans like you, our attorneys will be able to answer your questions and explore all of your options. We will aggressively fight for the disability benefits you are owed. We can also help if your long term disability insurance carrier has denied your claim, or failed to provide the coverage you paid for. Insurance carriers often deny valid claims for long term disabilities, and an unjust denial could devastate your household's finances. If you want to apply for disability benefits, or dispute a disability insurance claim, contact Bemis, Roach & Reed at (512) 454-4000 right now for a free initial consultation.
Your Free Initial Consultation
At Bemis, Roach and Reed, if we can't help you, we will try to find the right attorneys for you.
We offer each of our prospective clients a free no obligation one hour phone or office consultation to see if we can help you and if you are comfortable with us. We know how difficult a time like this can be and how hard the decisions are. If we can be of assistance to you and help you find a solution to your issue we will even if that means referring you to another attorney.
Or simply call 512-454-4000
to schedule your
Free Consultation
If you could provide us with some basic information about your claim we will get right back with you with a free case evaluation and schedule your Free Consultation Today.