Can I receive disability benefits if I am suffering from the effects of Spinal Stenosis?
---
Spinal stenosis is a condition that narrows the spinal canal and causes compression in the spinal cord and nerves, resulting in intense pain. This condition is more common among those aged 50 or older, but spinal stenosis can affect anyone.
Back injuries and spine conditions can be debilitating because of how central the spine is to everyday activities.
---
There are two main types of spinal stenosis: lumbar stenosis occurring in the lower spine and cervical stenosis occurring in the neck.
Cervical spinal stenosis is potentially more serious because it can cause the spinal cord to become squeezed, resulting in paralysis. Though many people have no symptoms, both cervical and lumbar spinal stenosis can cause intense pain throughout the back, neck, and limbs. Other symptoms include tingling, numbness, and muscle weakness and usually worsen over time. In severe cases, there may be bowel or bladder disfunction.
---
Spinal stenosis results when something happens to narrow the open space within the spine and from wear and tear on the spine from osteoarthritis. Other causes include:
Spinal injuries from car accidents and other trauma;

Herniated disks;

Ligaments that become stiff and thickened over time and bulge into the spinal canal; and
Tumors.
---
Treatment of spinal stenosis depends on the location and severity of the condition.
Usually medications to relieve and manage pain, and physical therapy to build strength and maintain flexibility are employed first. Injections of cortisone may help, but when conservative approaches do not yield satisfactory results, surgery may be considered to open a space in the spinal canal, relieve pressure on the nerves, and reduce damage to nearby healthy tissue.
---
Contact a Social Security disability attorney at 512-454-4000 for a free consultation and see if you can get disability benefits while suffering from Spinal Stenosis. If you have been denied disability don't give up!
---
There are three primary degenerative changes that lead to stenosis:
Deterioration of discs that separate the vertebrae;

Degradation of the surface of spinal joints (or facet joints); and
Bone spurs.
---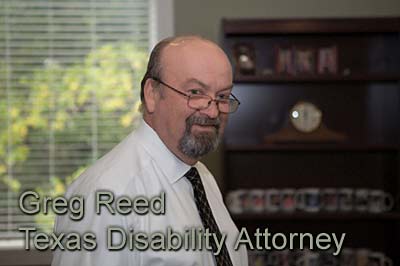 Physicians and researchers are now exploring more innovative techniques to manage spinal stenosis.
Stem cell therapy, also known as regenerative medicine, uses stem cells to promote the repair of diseased or injured tissue. Stem cell therapy can be used to replace or replenish cells that have been destroyed or damaged by osteoarthritis or rheumatoid arthritis and contribute to spinal stenosis. Stem cells are the body's cells from which all other cells with specialized functions are generated. Stem cells can divide to form more cells called daughter cells which either become new stem cells or become specialized cells with a specific function, such as bone cells. The anti-inflammatory and angiogenic (promotes growth of new blood vessels) properties of adult stem cells help heal damaged tissues, manage deteriorating discs due to age and disease, and avoid bone spur formation.
---
If your spinal stenosis is so severe that it prevents you from working, you may be eligible to receive Social Security Disability benefits. The Social Security Administration specifically recognizes spinal stenosis as an impairment in its Blue Book.
* * *
1.04 Disorders of the spine (e.g., herniated nucleus pulposus, spinal arachnoiditis, spinal stenosis, osteoarthritis, degenerative disc disease, facet arthritis, vertebral fracture), resulting in compromise of a nerve root (including the cauda equina) or the spinal cord.
With:
Evidence of nerve root compression characterized by neuro-anatomic distribution of pain, limitation of motion of the spine, motor loss (atrophy with associated muscle weakness or muscle weakness)

accompanied by sensory or reflex loss and, if there is involvement of the lower back, positive straight-leg raising test (sitting and supine);
OR
Spinal arachnoiditis, confirmed by an operative note or pathology report of tissue biopsy, or by appropriate medically acceptable imaging, manifested by severe burning or painful dysesthesia, resulting in the need for changes in position or posture more than once every 2 hours;

or

Lumbar spinal stenosis resulting in pseudoclaudication, established by findings on appropriate medically acceptable imaging, manifested by chronic nonradicular pain and weakness, and resulting in inability to ambulate effectively, as defined in 1.00B2b.
---
In order to qualify for disability benefits under this listing, you must be able to provide medical evidence such as an MRI or CT scan, to prove that you experience the following due to your condition:
Inability to walk without a walker, crutches or someone to assist you;

Pain throughout the lower back, thighs, and buttocks;
Weakness in the lower extremities; and
Continuous pain that does not radiate from a nerve.
---
If your spinal stenosis is not severe enough to meet the above requirements, you may still qualify for benefits if you can prove your condition prevents you from working as you did previously.
Spine issues can have a devastating impact on your ability to lift, sit or stand for long periods, walk, or bend over. Your inability to perform these tasks may render you unable to work and may qualify you for SSD benefits.
---
In order to qualify for Social Security Disability, you will need to satisfy a few specific requirements in two categories as determined by the Social Security Administration.
The first category is the Work Requirements which has two tests.
The Duration of Work test.

Whether you have worked long enough to be covered under SSDI.

The Current Work Test.

Whether you worked recently enough for the work to actually count toward coverage.
The second category is the Medical Eligibility Requirement.
Are you working?

Your disability must be "total".

Is your medical condition severe?

Your disability must be "severe" enough to interfere with your ability to perform basic work-related activities, such as walking, sitting, and remembering.

Is your medical condition on the List of Impairments?

The SSA has a "List of Impairments" that automatically qualify as "severe" disabilities. If your disease is not listed this does not mean you cannot get disability, it means you must prove you cannot maintain employment due to your limitations.

Can you do the work you did before?

SSDI rules look at whether your medical condition prevents you from doing the work you did prior to developing the condition.

Can you do any other type of work?

If you cannot do your prior work, an evaluation is made as to whether you can perform any other kind of work.

More details can be found on our Qualifying for Disability page.
---

Disability benefits are an important source of income for those who are unable to work. If you not able to work due to accident or illness, you may be eligible for Social Security Disability or Long Term Disability benefits. If you have applied for benefits and been denied, contact the disability lawyers of Bemis, Roach and Reed for a free consultation. Call 512-454-4000 and get help NOW.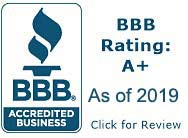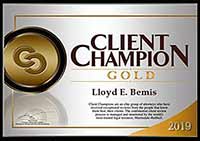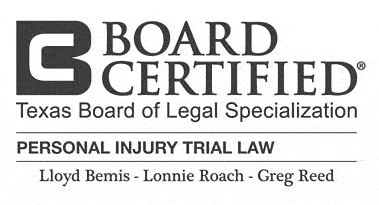 Your Free Initial Consultation
At Bemis, Roach and Reed, if we can't help you, we will try to find the right attorneys for you.
We offer each of our prospective clients a free no obligation one hour phone or office consultation to see if we can help you and if you are comfortable with us. We know how difficult a time like this can be and how hard the decisions are. If we can be of assistance to you and help you find a solution to your issue we will even if that means referring you to another attorney.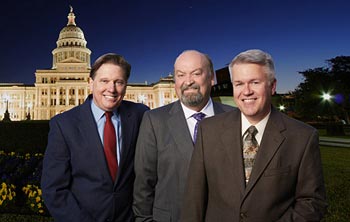 Or simply call 512-454-4000
to schedule your
Free Consultation
If you could provide us with some basic information about your claim we will get right back with you with a free case evaluation and schedule your Free Consultation Today.