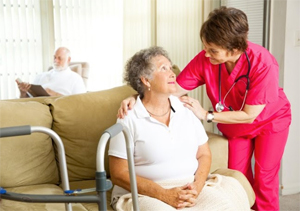 Austin Social Security Disability Lawyers
If you suffer from Sjogren's (pronounced SHOW-grins) Syndrome or another autoimmune system disease that causes you to be totally disabled and unable to work, you may be eligible to receive Social Security Disability (SSD) benefits.
Sjogren's Syndrome: Functional Impairment and Disability
Sjogren's Syndrome is one of the most common autoimmune disorders. In Texas and across the United States, as many as four million people are living with Sjogren's Syndrome. The onset of Sjogren's Syndrome may occur at any age, but it is typically diagnosed in individuals who are in their 40s. Approximately nine out of 10 cases are diagnosed in women.
Sjogren's Syndrome is an autoimmune disorder in which the body's white blood cells attack mucous membranes and other moisture-producing glands. The most common outward symptom of Sjogren's Syndrome is dry eyes and a dry mouth. However, it may cause dysfunction in other bodily organs, such as the kidneys, liver, pancreas, lungs, gastrointestinal system, blood vessels, and the central nervous system. Additionally, individuals with Sjogren's Syndrome may experience extreme fatigue and joint pain.
Sjogren's Syndrome may exist as a stand-alone condition. It may also be diagnosed in conjunction with other immune system disorders, such as rheumatoid arthritis and lupus. Individuals who have Sjogren's Syndrome also have a higher risk of developing lymphoma.
The symptoms that accompany Sjogren's Syndrome mimic other conditions and diseases. This often initially results in a delay or outright misdiagnosis of the syndrome. Diagnosis is further complicated by the fact that the symptoms of Sjogren's Syndrome may remain steady, worsen, or (uncommonly) go into remission. The degree of impairment suffered by an individual with Sjogren's Syndrome varies widely from mild discomfort to completely functional impairment.
Filing a Social Security Disability Claim for Sjogren's Syndrome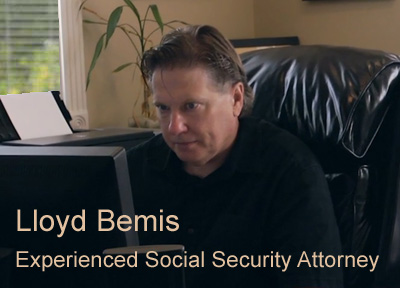 The Social Security Administration (SSA) recognizes Sjogren's Syndrome as a disease which may, either alone or in conjunction with another disease or disorder, create a disability for purposes of SSD benefit eligibility. Because the symptoms of Sjogren's Syndrome can vary so widely, the initial diagnosis of the disease often takes several years. In fact, on average it takes 4.5 years to get a correct medical diagnosis of the disease. If the diagnosis of the disease is prolonged, the symptoms may have worsened to the point where you are no longer able to work.
Under SSA rules, in order to be eligible for SSD benefits for Sjogren's Syndrome, you must be totally disabled by the condition. Total disability means that you are unable to perform the duties of your job or any other job, and your disability must have lasted (or be expected to last) at least one year (or be expected to result in death).
Due to the complex nature of a multi-symptom disease such as Sjogren's Syndrome, it is important to have an experienced Texas SSD attorney assist you with the filing of your SSD claim or to assist you with the appeal of any claim denial. At the law offices of Bemis, Roach & Reed, our Austin, Texas attorneys handle SSD claims from across the state, including from Houston, Dallas, Fort Worth, San Antonio, Galveston and Corpus Christi. We are here to help you so contact us at (512) 454-4000.
Your Free Initial Consultation
At Bemis, Roach and Reed, if we can't help you, we will try to find the right attorneys for you.
We offer each of our prospective clients a free no obligation one hour phone or office consultation to see if we can help you and if you are comfortable with us. We know how difficult a time like this can be and how hard the decisions are. If we can be of assistance to you and help you find a solution to your issue we will even if that means referring you to another attorney.
Or simply call 512-454-4000
to schedule your
Free Consultation
If you could provide us with some basic information about your claim we will get right back with you with a free case evaluation and schedule your Free Consultation Today.