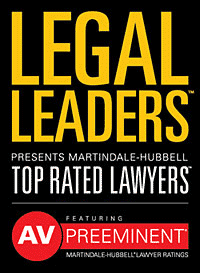 Kind comments from a few of our previous clients.
At Bemis, Roach & Reed our goal is to provide the highest quality legal care possible to ensure that all of our clients leave feeling satisfied with the service and care they received during their time with us. We are proud of the work we do for our clients and it is always gratifying to hear comments from people we have had the privilege to serve. Our clients appreciate us, attorneys respect us, and legal entities consider us an authority in our field. We have had the privilege to represent many social security and long term disability clients in Austin and throughout the state of Texas who have been wrongly denied their disability benefits.The following is just a few of the many unsolicited comments we have received regarding the legal services we provide. For those who have commented we thank you.
    – The Attorneys of Bemis, Roach & Reed.
---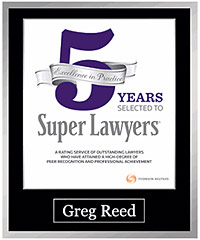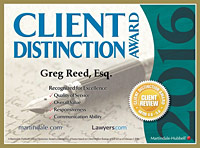 Bruce C.
October 16th, 2020 Google
Greg and Monica are the dynamic duo for getting someone through the arduous process of applying for and finally succeeding at receiving a judgement in your favor for SSDI. Don't try to do this yourself. Hire Greg and Monica, it is so worth it and will likely increase your chances of having a good outcome. I know of three people who had run-ins with SSDI and all were rejected. Two sought out help from an attorney, and one is still alive today and still receiving SSDI, the other after trying by himself for two years and failing and then another year and a half with a lawyer, got his first SSDI payment three weeks before he died at 56 years old. The third person initially was approved for SSDI at age 40, but was then denied at age 45, he didn't even fight the decision, lost family property to debt because of medical bills and died at 63. Life is too short not to hire Greg and Monica to help you through if you find yourself dealt some bad cards and are no longer able to work.
---
Lorna L.
September 18th, 2020 Yelp
Very responsive to my email. Answered me within 24 hours. Very professional and helpful!
---
Rod C.
September 15th, 2020 Google
I had a tough case with multiple neck and back issues. While I was facing and going through the surgeries, Greg Reed continued a long hard battle on my case. I am very thankful for winning my case. I also want to give big kudos to his assistant Monica who always took great care my needs and concerns. Mr. Reed is a straight shooter and I appreciate that. I would highly recommend him.
---
Jaime M.
September 11th, 2020 Yelp
Although I only got a consultation after getting denied the first time around. The email that Bemis Roach & Reed was exactly what my Doctor wrote out to the T on what the SSI Reviewers got my appeal won.
---
Dave M.
September 11th, 2020 Facebook
At first I was apprehensive about applying for SSDI. After visiting BR&R, they assured me that I had a good case and they would be with me every step of the way. Although I was denied at the application and appeal levels (which they told me was normal), I felt confident as we went to the hearing stage. I was well prepared for it. The lawyers at BR&R made an excellent opening statement to which the law judge had no questions that he really needed to ask. After a year of being nervous, I was finally approved. I cannot thank everyone at BR&R enough for what they have done for me and my family!
---
Lisa A.
September 8th, 2020 Yelp
I highly recommend this company for legal representation for disability cases. Mr. Reed provided exceptional legal counsel and communication through the entire process. His communication was consistent and easy to understand. My questions or concerns was responded to promptly. They care about their clients and it shows. Thank you again for your professionalism and representation.
---
Patricia P.
August 24th, 2020 Yelp
I highly recommend the legal services of the Law Offices of Bemis, Roach and Reed. Craig Roach and his team handled my case professionally, efficiently and demonstrated very strong knowledge of the law on disability. They took the time to learn and understand all the aspects of my case and provided great advice. I always felt fully supported and informed. Thank you!
---
Laurie B.
July 15th, 2020 Google
Mr. Bemis handled my daughter's SSDI case as she was unable to work due to epilepsy. From the start, we knew we wanted a professional to handle it for us, and Mr Bemis was always professional, helpful, prepared, and helped us get a positive result. Don't try to do this yourself, just get a professional.
---
Jessica F.
July 7th, 2020 Google
We want to thank y'all so much for helping us with my husbands case. It's been a two and a half year endeavor that we could have never faced alone. Your team is amazing and very knowledgeable. Always doing your upmost to keep us informed, and walk us thru these scary times. You kept us confident, and assured us that we had a good case. Calling us after your normal business hours and making us feel important, and supported. We feel that we developed a friendship with Mr. Reed and Trisha overtime. And these memories, good and bad, we will cherish over time. I highly recommend Bemis, Roach, & Reed to help you thru your difficult times like they helped us.
---
J.
July 2nd, 2020 Google
They did an amazing job in taking a case most thought wouldn't be possible and were able to provide the support I needed. Been battling with my epilepsy for years, causing me to lose jobs left and right, preventing me any real source of living. When I came for help, they looked into it, notice my struggles and took the case. It took a while, but after a while everything went through and I finally got the support I need.
---
Liz D.
June 30th, 2020 Yelp
I needed a lawyer to represent me on my LTD claim. Lonnie Roach and his team were fantastic to work with, and I am very happy with the result.
---
Mary R.
June 16th, 2020 Website
I want to take this time to thank each and everyone at the law firm. For taking the appropriate step to help me. I'm sad to say, but I truly feel I would not be alive if it wasn't the care and support you all have shown me. The general care that was not excepted, was given to me. Thank you.
---
Lynn L.
June 11th, 2020 Google
This company was amazing they do not overcharge for the service and they came through 150% they did all the paperwork and all I had to do is supply them with the information and they took care of the rest. I would recommend this company 150%. You will not go wrong and they are honest and they produce results.
---
Craig T.
June 10th, 2020 Facebook
Disability and Social Security Benefits. If you are looking for a company to fight for your case, look no further. I have the upmost respect for the entire firm.
---
Anonymous
June 10th, 2020 Martindale Hubbell
The team at Bemis, Roach & Reed, specifically Ms. Monica Mendez and Mr. Greg Reed provided guidance, communication and legal assistance at first class level. Going through the process was stressful until I contacted BR&R. From the moment I met Ms. Mendez and Mr. Reed I trusted the process. The guidance and communication from Ms. Mendez was timely and accurate. She is professional and compassionate. Her continued reassurance through-out the process was heartfelt. Each case is unique. Mr. Greg Reed was direct, action specific and approachable. His legal knowledge, timeliness, and deliverables are invaluable. I am thankful for BR&R.
---
Susan B.
June 6th, 2020 Yelp
I am so happy I chose Bemis, Roach, and Reed to represent me in my Social Security Disability case. I definitely could not have done it without them!
I am not only very happy with the outcome, but happy with the process as a whole. And that is not something one can usually say with regards to a SSD claim.
The office staff was courteous and personable. They made every effort to return my calls, emails, and relay messages in a timely manner. My questions were answered within a 24 hour period.
I was able to have phone consultations with Mr. Bemis instead of driving to the office. This was important to me as walking is a problem. And I
innately knew that Mr. Bemis was very knowledgeable and experienced in working with the Social Security Disability Administration and it's processes, which was a great comfort. Everything he suggested or projected came true.
I would definitely recommend this firm to anyone in need of help with the daunting process of a Social Security Disability claim. This firm has the experience, courtesy, and knowledge one needs for the Social Security Disability claim process.
---
Manu R.
June 8th, 2020 Google
Dealing with insurance issues means dealing with complexity when you barely have the capacity to deal with daily life! The attorneys and staff at BRR understand the and were there for our family. The results were the best and most importantly we felt cared for and respected at a time when we were down and the insurance providers were treating us as just another number! Ms Eva was there for our family in ways that are above and beyond. Thank you!
---
Kathy
June 3rd, 2020 AVVO
Greg was professional and friendly and excellent in doing his job! He helped me to get the disability that I needed. I appreciate him and would highly recommend him!
---
Sarah B.
June 1rst, 2020 Google
Mr. Reed and his staff were able to get my daughter, her much needed disability. Mr Reed went to court twice to get her disability approved. We are very appreciative of the outstanding work and commitment Mr. Reed provided us.
---
D.W.
April 27th, 2020 Email
Eva,
Sorry I lost you on the call it's been a ongoing Verizon connection with living in the country.
Thank you for helping me explain the notice of awards.
Thank ya'll for everything y'all did for me.
Eva you personally are super women handling my confusion and your always so kind and treated me as a person and not as just a client.
You listened to me when I had no one else who can understand my severe pain, and state of mind.
From my deepest depth of gratitude 🙏 I thank y'all so much for y'all's hard work to help me and others for financial assistance.
Y'all's caring is genuine and I cannot thank y'all enough.
Shalom and blessings to y'all,
Hallelujah I'm so excited !!!
D.W.
---
Debbi G.
April 5th, 2020 Facebook
Lloyd Bemis represented me and I was soooo impressed by how he presented my case. I won Fully Favorable!! Thank you to all who worked on my case!!!
---
Dena B.
March 30th, 2020 Yelp
Social Security denied my hearing disability claim, so I hired Bemis, Roach & Reed to appeal my case. They handled everything which was such a relief. It took many months, but they got it done. I was approved for Social Security disability and life is much better now. I'm grateful and thankful for their help and highly recommend them.
---
Kris
March 26th, 2020 AVVO
Efficient & Dedicated Team
This firm is professional and efficient. Mr. Greg Reed and his associate, Monica, made the process easy. They helped me through the paperwork and responded to Social Security's requests. Always available to answer concerns. Obtaining approval at the first step. You could not ask for a better team. I highly recommend Bemis, Roach & Reed.
---
Michael G.
March 13th, 2020 Google
I have nothing but love and gratitude for this firm. Mr. Bemis and his associate, Trisha, were able to help me put together my case over the course of many many months. When my appeal was denied, Mr Bemis himself showed up to Houston to represent me and helped prepare me for how to best present my case in front of the judge and medical professionals. The firm was able to pre-date my disability application to the day it actually occurred, a full year before my application in 2017. After years of waiting in silence, with their help I was able to gain a fully favorable outcome for which I will forever be grateful for. If you are losing hope or struggling to be heard do not hesitate to place your faith in their very capable hands. I don't know where I would be without them. They will go above and beyond to grant you every chance you deserve. Their reviews speak for themself and for a reason. If you're looking for representation and peace of mind, do yourself a favor and open up a dialogue. You have nothing to lose and everything to gain. Again, thank you so much.
---
Anonymous
March 12th, 2020 Martindale-Hubbell
This is the type of firm that I would highly recommend and use again if needed. The professionalism presented as well as making you aware of the entire process, timeframe and gave comfort that puts your mind at ease. From the consultation until the end my Case Manager Monica (Mr. Bemis) were pleasant anytime we spoke. They're knowledgeable and will answer any questions or concerns you may have. I'm so happy I decided on Bemis, Roach & Reed, they exceeded all expectations.
---
Renee B.
March 4nd, 2020 Facebook
We worked with Monica Mendez for less than a year toward SSDI benefits for a relative. The benefits were awarded in 5 months, with BRR and Monica's help. She was very responsive and kept us informed on next steps, which resulted in securing benefits going forward, back benefits paid and Medicare started almost immediately. Thank you, Monica and BRR, for your help with this effort.
---
Val C.
March 2nd, 2020 Facebook
Greg Reed and his wonderful staff were there for me every step of the way. Very professional and knowledgeable throughout the entire process. Knowing they were there to answer any questions I may have and to guide me through this was wonderful. I highly recommend their services.
---
Anita A.
March 2nd, 2020 Yelp
I retained Mr Beamis to help me get approved for Medicare. It was a nightmare working with Social Security for 2 years. Finally after 3 appeals and the appeal hearing, Mr Beamis helped me get what I deserved. Him and his office, especially Monica, was so helpful and understanding what I had been going through with my disability and the stress of the Social Security procedures. I would recommend him to anyone who is having trouble getting approved their SSA benefits.
---
Anonymous
February 25th, 2020 Martindale-Hubbell
Mr. Bemis and his associates were easy to work with and to contact. Answered all my questions and concerns. They took care of all paperwork required and very supportive before and after the hearing. I highly recommend Mr. Bemis and his associates!
---
Val C.
February 5th, 2020 Facebook
I never knew SSDI would be an option for me but after the consultation Bemis, Roach & Reed jumped right in and went to work on my claim. Monica was my caseworker and so wonderful to work with, answering any questions I had and keeping me updated every step of the way. I highly recommend Bemis, Roach & Reed, they're very professional and knowledgeable about the process. Give them a call you won't be disappointed.
---
Becca D.
February 5th, 2020 Yelp
Thank you from the bottom of my heart for the level oof professionalism and heart your team showed while leading up to and through my hearing. I couldn't have asked for more in an attorney. Five stars, I would hire you again.
---
Heidi Q.
January 27th, 2020 Yelp
Mr. Bemis and his team (Angelica and Claudia) was phenomenal. I was at the point where I wanted to give up after applying for SSDI. They came through and made the process so much easier after being denied twice. Thank you
---
Rashel S.
January 2nd, 2020 Facebook
Greg Reed worked on my long-term and SS disability. It was a very seamless process.
---
Janice W.
December 23, 2019 Google
These folks saved my life. They did an outstanding job after being denied by SSD for so long even though I eligible. Thank you BRR and your most excellent staff!
---
Joanne D.
December 13, 2019 Google
Fantastic attorneys!!!
---
Jimmy V.
December 4th, 2019 Martindale-Hubbell
Greg Reed and his support team were kind, professional and supportive from day one. This is a difficult process to go through and I thank God they were there to represent me. As I told them in my letter when I got my award notification, God Bless Them All! Jimmy V
---
Perry S.
December 1rst, 2019 Google
I used this firm when I was denied twice by social security. They handle my case and helped me get my benefits. The staff at Bemis, Roach & Reed were open, helpful and honest with me during all decisions. Thank you.
---
Art D.
October 1rst, 2019 Google
My wife was denied Long Term Disability from her job after an extended illness. I enlisted the firm of Bemis, Roach & Reed to help her obtain her disability payment. Lonnie Roach, and his staff, including Paul Cash got the results we wanted. They poured over countless files and Doctor's notes and worked hard to help her. They were able to negotiate a settlement that we were very happy with. The communication with Lonnie and Paul was outstanding. I was in almost constant contact with them the whole time. If you have been denied Long Term Disability Benefits or Social Security Disability Benefits, I highly recommend you contact Lonnie Roach at Bemis, Roach & Reed. They will do their best to help you with your claim.
---
Kevin B.
August 22nd, 2019 Yelp
I really like the service they have given me. All questions were answered the same day and many times by email after hours. I have even asked questions after receiving my SSI with no hesitation they were answered . Mrs M is the greatest and very helpful with everything from questions to paperwork. Thanks to all to everyone that worked my case.
---
Patricia M.
August 15th, 2019 Yelp
The services I received from this firm was outstanding. The office kept in touch with me throughout the ordeal. I like that they allowed me to choose the communication method (email), but it still felt as though each communicate was personal.
The same was during the paperwork and the hearing. Mr. Reed showed me that professionalism itself, I appreciate that he allowed me to present my case, with his assistance. He was very patient with me, and it was this patience and understanding that put me at ease. I highly recommend this firm.
---
Laura S.
August 13th, 2019 Google
If you need the best care and service of your disability case I recommend Bemis Roach and Reed. I especially want to thank Trisha Wilson, Bertha Howard and Craig Roach for assisting me with paperwork and support. Mr. Lloyd Bemis was my attorney and he won my case. He drove down to San Antonio from Austin for my appeal in front of the administative law judge. I was awarded benefits because he presented my case clearly and correctly with a common sense approach. Thank you so much Bemis Roach and Reed!!!
---
Anonymous
August 1rst, 2019 AVVO
So helpful.
When I got sick and reached the point I was no longer able to work, it added a further piece of stress to our family as we lost my income and had medical and prescription bills piling up on top of it. I applied for SSDI but was denied at the first two stages.
Mr. Reed and everyone in his office was courteous, helpful, professional, and walked me through every step of what I needed to do. My medical condition is very rare, and I sometimes run into the problem of doctors who haven't heard of it and assume I'm making it up. I greatly feared this would happen with the judge.
Mr. Reed collected the right medical information, collected the right information from me in interviews, and when it came time to present my case to the judge, did an excellent job of laying everything out in a way that not only explained my condition clearly, but also showed how profoundly this had impacted me. Mr. Reed won my case. I am so grateful.
---
Lorie N.
July 22nd, 2019 Google
I wanted the very best attorney that had extensive experience. After getting denied at the Initial Stage, I did not hesitate to make an appointment with Mr. Reed. He listened to my situation and then told me truthfully, "Yes, we have a case." He or his assistant was available via email or phone which was very wonderful when I had questions. Mr. Reed is truthful, very easy to talk to, and a GREAT Attorney! I had my ALJ hearing and WAITED – as we all do. THEN TODAY I WAS APPROVED FOR MY DISABILITY! God Bless Mr. Reed and his staff! I give them 5 stars!
---
Vince H.
July 19th, 2019 Yelp
When looking for professional, aggressive, and knowledgable counsel, look no further than Mr. Lonnie Roach at Bemis, Roach, and Reed.
I went to Mr. Lonnie Roach after being denied benefits. After reviewing the denial letter Lonnie expressed his initial thoughts on the high probability of winning an appeal and the various strategies at his disposal to win the case.
Mr. Lonnie Roach and his paralegal, Paul Cash, went above and beyond to ensure the success of the case by establishing an entire medical record from various providers, acted at the point of contact in dealing with the insurance company, as well as offering general counsel in how to navigate public assistance while disabled.
Instead of dealing with the stress of an appeal while in the midst of a medical emergency and/or rehabilitation, hire trusted counsel to navigate the process in an aggressive, supreme, and effective manner for you.
I highly recommend Mr. Lonnie Roach and Mr. Paul Cash at Bemis, Roach, and Reed.
---
Russ F.
July 19th, 2019 Yelp
BRR was recommended to me by a lawyer friend when I found the need for a firm that specialized in Social Security and Disability insurance. From the initial meeting, they were open and honest about my case.
Two years later, we are still working together they continue to stay abreast of my situation. I would highly recommend them to anyone having issues with their disability cases. When hiring this firm, you get a team that works together and will trive for results.
Thankyou!!
---
Van D.
July 13th, 2019 Yelp
You will find no better, no matter how hard you look!! This firm is to be recognized and commended for their hard work, integrity, and outstanding character!!!!! These people are salt of the earth and make our country and world a better place to live.
My attorney was Mr. Bemis and case worker Monica Mendez and to the great lady that answers the phone what fantastic human beings, if our country was run by such upstanding people we would be such a better country! It is so refreshing, uplifting, and gives great hope for a better future. This is not enough but Thank you all.
---
J. S.
July 8th, 2019 Yelp
Hopefully, you don't need it, but if you do need social security disability, please use Bemis Roach and Reed. Applying for SSDI is a humiliating experience, but Bemis Roach and Reed make the process easy and do everything for you. They are so knowledgeable of, what I consider to be, a scary process that is littered with traps so you don't get what you deserve. Bemis Roach and Reed know all the ins and outs so you feel taken care of. Thank you so much for everything!!
---
Jorge G.
July 5th, 2019 Google
Gregg Reed impressed my family when we first meet. I felt that God had given me the right choice to pick Mr. Reed out of others . I was seeking before. After sitting with him and talking about my case, I had that feeling that Mr. Reed was going to get me out of that hole and provide to me my Disability I was fighting for since I was Diagnosed To be Disable due to my back Injury I Suffer from a job injury. Along with Chronic Pain Etc. He was very helpful on getting my SSDI going and his fantastic staff to for providing the information to him as i was passing to them. My family and I were struggling very much and was thankful at the end for his marvelous job and support from staff I would highly Recommend Mr. Reed and His Colleagues to anyone in need of their SSDI support and trust. Above and Beyond his expectations… Thank You Mr. Reed… And Staff.. From Our Family Thank You….
---
Lisa S.
June 19th, 2019 Facebook
This firm helped us with a very high degree of care and professionalism. There's no doubt of five star help received by all of the folks we had anything to do with. I can't thank them to the degree in which they deserve.
A note:
1. Social Security personnel stated, "Wow, the law firm got all the paperwork perfectly."
2. My case was settled immediately without dispute (no need to dispute a dispute). Settled the first we applied!
---
Debra S.
May 17th, 2019 Facebook
Thankful for Bemis, Roach & Reed! The care, concern and guidance provided me peace of mind. My disability went thru successfully without any issues!!!
---
Joshua W.
April 26th, 2019 Google
Greg Reed impressed my family and I when we first met with him and he continued to impress me throughout the process. He is very good at what he does and knew exactly what to do. He was able to help with my social security case and with my private disability insurance case.
---
Ellas E.
March 28th, 2019 Yelp
Attorney Roach did everything he promised and committed to. He was excellent in assessing my case to ensure it was viable and he was patient with me in explaining every detail. I highly recommend him and his firm; ERISA attorneys like him are hard to come by!
---
Benjamin C.
March 8th, 2019 Google
After suffering a debilitating work injury I was left with no choice to reach out for help. I personally filed for disability 4 times and was denied each and every time. Things became more than tough for my family and I given the amount of pain I have to live with . I had no choice but to apply again. The only difference this time was my decision to hire an attorney. I chose to hire Mr. Reed after doing some research. Couldn't recommend him and his firm enough. They stuck with me through times of uncertainty, reassuring to do the best job possible for my family and I. Thank you
---
Terry L.
February 22nd, 2019 Yelp
I found Bemis Roach and Reed after losing my case with a different lawyer. I recommend them to anyone that has had trouble with their case or needs representation. They were friendly and helpful, and listened to me and were always upfront with what they were doing. If I had any questions, they were quick to answer and provided me the help I needed. Thank you Bemis Roach and Reed.
---
April C.
January 24th, 2019 Google
This office is awesome. They listen to you, and help every way they can. They make it simple and easy for you. It was a long struggle for me as I had a different Lawyer to begin with after a brain injury. When I was referred to Greg Reed by a Dr. I had seen, it changed everything. Him and the staff worked hard to secure me a win.
---
Lisa V.
January 23rd, 2019 Google
Great company. They handled my long-term disability case and we won. They also do social security disability.
---
Caleb W.
January 3rd, 2019 Google
Thankfully I hired Bemis, Roach, and Reed soon after I applied for disability realizing I was way out of my depth and they took care of everything. Claudia and Monica explained everything to me along the way making me feel comfortable in a very stressful situation. Mr Bemis is super nice as well he calmed my nerves on the day we went to court which I thought was impossible and I felt like I had known him forever. I would highly recommend this law firm. Thank you so much!!!!!
---
Guadalupe E.
December 18th, 2018 Google
I was so pleased with the attention I received. The attorney helped me in receiving my disability I saw they were serious about helping me and they went above and beyond. The assistants were always up to date in my case and if I didn't understand a form they would help me Thank you so much Bemis, Roach & Reed to all your help.
---
Russell M.
December 17th, 2018 Yelp
Compassionate, helpful firm with easy steps to follow for filing disibility. I now have a better understanding of the process going forward. Mr. Reed & his staff were very receptive, reliable & easy to work with.
---
Dawn M.
November 12th, 2018 Google
Definitely recommend. I actually never even had to go into their office, except once to drop of paperwork (very nice office space by the way), and they helped me understand the whole process and helped me appeal my case twice and were willing to go that extra mile needed to help me if I had to go to court, which I did not. I got their referral from my doctors secretary which gave them a very high recommendation because her family members had just had a positive experience with them also. You can really count on them. They even have given me a copy for my records for safe keeping. Thank y'all so much!
---
AlkiFester S.
November 8th, 2018 Yelp
5 Stars, Hire Without Hesitation!
This firm is absolutely the best I have ever dealt with. They were relentless in their pursuit of my social security benefits. Also, they were accessible and, believe it or not, actually returned phone calls and emails very promptly. Mr. Bemis walked me through he appeals process and appeared in court on my behalf and fought steadfastly to accomplish my goal. I can NOT say enough wonderful things about Bemis, Roach and Reed. Top notch and highest recommendation!
---
Monica E.
October 26th, 2018 Yelp
We would have never been able to fight for social security disability our self without their help. The customer service we received was outstanding!!! They always explained stuff to us that we were confused on.
---
Hailey A.
October 22nd, 2018 Google
I chose Bemis, Roach, and Reed to represent me during my Social Security case, and I cannot express what a fantastic choice it was. Mr. Reed, and his associates, were incredibly knowledgable and answered all the questions I had along the way in a timely manner. It can be an overwhelming process, but having Mr. Reed represent me, really took the anxiety and uncertainty out of the process.
---
Lillian M.
October 11th, 2018 Google
I highly recommend Greg Reed. He will fight "tooth and nail" on your behalf!
---
LouAnn C.
October 4th, 2018 Yelp
We had no idea what to expect when we started our disability process. My husband selected Bemis Roach and Reed to guide us through this maze. They were always so professional, courteous and prompt in their replies. Monica was awesome. It's difficult to select a firm and put your trust and livelihood in a strangers hands, but they did an amazing job and we couldn't be happier with the outcome.
---
Tina M.
October 4th, 2018 Yelp
Dealing with the team was stress free and easier than I ever imagined. Rather than file for disability myself and go through the initial denial prior to hiring an Atty, I retained Mr. Reed from the beginning. They handled all the confusing paperwork, and ensured all my forms were submitted correctly. My condition causes short term memory loss, making multi tasking, focus, and organizing difficult. I'm also prohibited from driving due to the condition. I'm sure retaining Mr. Reed cut my approval time in half….at least! Monica, my case manager was knowledgeable and very patient as I had several questions. I called a few times throughout my case, and there was never a question to which she didn't know the answer. She was always friendly, confident and knowledgeable. I'm sure I couldn't have acheived such fast results without the representation of Bemis Roache and Reed, and my case manager, Monica. Thank you so much guys!
---
Mary L.
September 28th, 2018 Yelp
I contacted this office in March 2016 after I researched on the internet with the office having good reviews. I had to appeal a decision made by the insurance company regarding my LTD benefits from my employer. After some confusion on what to do, I had only 2 weeks left to do the appeal and Lonnie Roach from this office contacted me right away. Lonnie right away took action for me.
Everyone in the office working with Lonnie Roach did a great job of communicating with me by email during the last two years. After additional surgery was performed last year, Lonnie helped me to get my LTD benefits extended. Finally, a few months ago, Lonnie at his suggestion filed a lawsuit claim, which was settled with my employer's LTD insurance company. Lonnie helped ease my worries and improved my family's quality of life. I truly recommend Lonnie Roach and his office as your attorney.
---
Mercedes A.
September 27th, 2018 Yelp
Excellent service! Mr. Reed and especially his case manager, Monica were wonderful, informative, and extremely kind. If you need an attorney, they are for you.
---
Sheri
September 20th, 2018 Yelp
Lloyd Bemis helped me after being turned down for Social Security Disability two times. Despite 6 years of pain, 7 back fusions, and the inability to get out of bed many days, I was denied two times. He helped me file for reconsideration and then went with me for my hearing. Ultimately I was approved and received over three years of back-pay. Also, I can't thank Claudia Perez enough for all the help, great communication, and kind words in the process. Thank you so much, Sheri
---
Deborah
September 15th, 2018 Google
I am very impressed by Bemis, Roach and Reed. They've been very professional, courteous, and are very knowledgeable and successful in what they do. I applied for Social Security (SSDI and SSI) but was turned down. I hired this law firm for the appeal, and they not only won it quickly, but I got the maximum back pay on both SSDI and SSI allowed by law. A social worker at the hospital where I was couldn't believe it when I showed her the letters Social Security sent me about what my benefits would be. I called the law firm, she wanted to speak and the first thing she said into the phone is in all the years she's dealt with Social Security, she's never seen a case go through with the maximum back pay on both SSDI and SSI, and this quickly. I highly recommend this law firm.
---
Larry M.
August 17th 2018 Google
Very productive firm. They made short work of getting my SSDI benifits approved. I recommend them.
---
Mr Voxovox
July 5th, 2018 Google
I highly recommend the Bemis, Roach & Reed Law Firm to anyone who has been denied Social Security Disability Insurance (SSDI). Mr. Bemis was very knowledgeable and helpful with his insight and experience in dealing with the SSDI. He reviewed my claim, interviewed me and represented me with the appeals judge. Mr. Bemis was able to get me a fully favorable finding within 6 months of initial contact. Before that time (and without the law firms assistance) the SSDI office had denied my claim for 2 and a half years. I am located in San Antonio and could not find a nearby law firm that seemed reliable. So, I had to looked towards Austin to find them and I am very glad I did. Looking back I should have hired Mr. Bemis as soon as possible. It would have saved me years of frustration with the SSDI office. Many thanks to his law firm including Ms. Claudia Perez.
---
Aggie 03′
July 2nd, 2018 Google
My experience at Bemis, Roach & Reed was great during a difficult time in my life. Mr. Bemis is very knowledgeable, caring, and treated my case with great detail. His paralegal, Claudia, was also very helpful and always available if I had any questions. I was very blessed to find this law firm and would highly recommend their services. Thanks again, Leslie
---
Jack A.
June 20th, 2018 Yelp
We had been needing to apply for SSI Benefits for a few years and getting on top of things was always difficult for us. I located Mr. Reed on Google and reached out. Will, called me back in a short time and set an appt . to get us some help with this process. Our meeting with Greg Reed was very professional, and very informative. After he received all my information he smiled and said I will take you case. Much relieved he let us know any information he still needed, was very patient with us. Monica , his side kick was more than helpful with all our questions and very patient with how long a few of the forms took us to fill out. Within five months we were hearing results , and then filled out more forms from S.S. I.
Then shortly after we received not only our first monthly check , but back pay since the disability begin. What a relief and a blessing. We thank these intelligent , kind people who helped us through this process. It would of been quite a different experience if not for them, ( many of our friends shared a very different story. When they tried this on their own.) God bless these good people, you have changed our lives. Much love and respect, J & J Allen
---
Cindy T.
June 7th 2018 Facebook
Obtaining disability was a daunting task until I contacted Mr. Bemis. He and his entire staff made what was a stressful process so much easier. From the first meeting until the court appearance he made me and my family feel at ease.
---
Paul P.
June 6th, 2018 Google
Mr. Bemis talked with me personally about my case. He is a very friendly and has compassion. Trisha at the front desk was/is very helpful and told me to keep her updated on how I was doing/feeling. It was a very pleasant experience for my difficult situation. Thank you everyone at the Law firm!
---
Jodi G.
June 6th, 2018 Yelp
Need to say a long overdue thank you and great job to Mr. Reed and his case manager Monica Mendez. They handled my case with the upmost confidence, professionalism and with me, patience. Even with denial after denial (in which all paperwork was handled by them), their confidence and determination never let up. Mr. Reed was fantastic in court and even though I didn't want to get my hopes too high after being denied so many times, I knew we won. And we did!!! I even received backpay for 2 years for myself and my children!
---
Mark G.
June 5th, 2018 Yelp
I initially applied for Social Security disability benefits on my own and was denied. Since I was confident that I was legitimately disabled, and should have been granted benefits, I sought assistance from Bemis, Roach & Reed to appeal the denial. I chose their firm based upon a personal recommendation and because their website was amazingly informative, demonstrating that they genuinely wanted to help people even if they were not representing them. I discussed my situation with Greg Reed and his opinion was that I am legitimately disabled, so he agreed to represent me in the appeal of my case. My appeal was handled very efficiently and Greg's case manager, Monica, did an excellent job assisting me with all the paperwork and ensuring that everything was completed correctly and submitted within the deadlines. The result was that Social Security reversed its denial and granted me benefits. I am extremely pleased with the way my case was handled, and especially with the positive outcome, and highly recommend Bemis, Roach & Reed to anyone who needs assistance with a Social Security disability case.
---
Lisa C.
May 30th 2018 Facebook
Amazing firm who was very personable and stayed on top of everything for me. After 2 years of fighting for disability and hiring the wrong attorney first, I found this firm and was approved within 2 months of hiring them!
---
Quartez B.
May 30th 2018 Facebook
I thank you from The Bottom of my Heart for winning my case for me. I am very grateful and humbled that things are looking up for my Family and I. Winning this case helps so much. Thank You Again
---
Sherry G.
May 30th 2018 Yelp
I filed an appeal for my disability insurance and then looked online for an attorney because I wanted to feel that I had assurance. I spoke to Mr. Reed and was told that he would take my case and that he wouldn't take it unless he thought we would win. He was my attorney but everything was done via email with Monica Mendez. Everything worked out for the best and I am now receiving my disability payments. Actually, I feel that I didn't understand the process and felt defeated on a daily basis. It's really just a waiting game and you have to be patient when it comes to SSI. Overall, an awesome experience.
---
Shada G.
May 30th, 2018 Yelp
After multiple failed attempts, I decided to seek help with my fathers case. I am so glad that I was able find this law firm and that Mr. Reed was willing to take his case. It was further out (East Texas) than he normally travels. We really appreciate him. There is not enough gratitude that we can give to Monica. Thank you for your patience and thanks for answering the numerous questions we had 🙂
---
Kimberly B.
May 15th, 2018 Yelp
After being denied for Disability, Lloyd Bemis and his team were able to get me approved. The staff was very accommodating, taking time to explain the appeal process and procedures. We had a few challenges to over come and we did so with flying colors! I highly recommend this firm!
---
Nelson K.
May 15th, 2018 Google
Excellent legal advice and help getting legal issues resolved.
---
Leiyah S.
April 28, 2018 Yelp
I am a disabled veteran who was already receiving 100% disability; however, upon my first attempt to file for social security under the wounded warrior act, I was denied. I contacted Mr. Reed, based on the outstanding reviews the firm had already received. Mr. Reed believed in me and my case. Because I am 100% disabled, I was entitled to an expedited hearing, which we were able to obtain three months earlier than anticipated. In April of 2018, four months after the hearing, I received my social security benefits…from the date the VA had me deemed unemployable and permanently disabled. Besides GOD, Mr. Reed was by my side through the entire process. I'm truly thankful.
---
Paul M.
April 25, 2018 Google
The folks are courteous, and interested in your needs. If you need help with your SS claim, contact them
---
Jim C.
April 23, 2018 Facebook
Words cannot come close to describing my experience with Greg Reed and his assistant Monica Mendez. Without their help, I would have never been able to navigate my way through the system. From the very start, Mr. Reed was straight forward and informed me on what to expect so there was no surprises. My case manager, Monica, made me feel like I was their number one priority. I would not have been able to see my claim through without them. Thanks for the excellent care and attention I received.
---
Max H.
April 19, 2018 Facebook
I definitely recommend Greg Reed of Bemis, Roach & Reed. After a prolonged and frustrating pursuit of Social Security Disability on my own, I was fortunate to consult with Mr. Reed. After the initial consultation I immediately felt relieved of the stress from my past experiences dealing with SSA. In preparing for my hearing, Mr. Reed instilled in me the confidence I needed and had been desperately searching for. Everyone, especially Case Manager Monica Mendez, was friendly, compassionate and patient while providing excellent service. My only regret is that I did not consult with Mr. Reed sooner.
---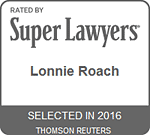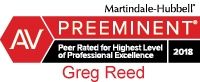 If any entity has an issue with a comment posted please let us know and we will take it down immediately. Contact
Your Free Initial Consultation
At Bemis, Roach and Reed, if we can't help you, we will try to find the right attorneys for you.
We offer each of our prospective clients a free no obligation one hour phone or office consultation to see if we can help you and if you are comfortable with us. We know how difficult a time like this can be and how hard the decisions are. If we can be of assistance to you and help you find a solution to your issue we will even if that means referring you to another attorney.
Or simply call 512-454-4000
to schedule your
Free Consultation
If you could provide us with some basic information about your claim we will get right back with you with a free case evaluation and schedule your Free Consultation Today.