Social Security Disability Menu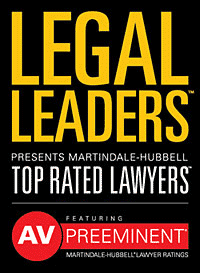 Kind comments from a few of our previous clients.
At Bemis, Roach & Reed our goal is to provide the highest quality legal care possible to ensure that all of our clients leave feeling satisfied with the service and care they received during their time with us. We are proud of the work we do for our clients and it is always gratifying to hear comments from people we have had the privilege to serve. Our clients appreciate us, attorneys respect us, and legal entities consider us an authority in our field. We have had the privilege to represent many social security and long term disability clients in Austin and throughout the state of Texas who have been wrongly denied their disability benefits.The following is just a few of the many unsolicited comments we have received regarding the legal services we provide. For those who have commented we thank you.
    – The Attorneys of Bemis, Roach & Reed.
---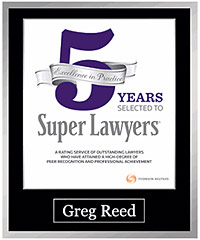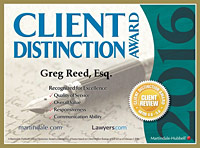 Mr Voxovox

July 5th, 2018 Google
I highly recommend the Bemis, Roach & Reed Law Firm to anyone who has been denied Social Security Disability Insurance (SSDI). Mr. Bemis was very knowledgeable and helpful with his insight and experience in dealing with the SSDI. He reviewed my claim, interviewed me and represented me with the appeals judge. Mr. Bemis was able to get me a fully favorable finding within 6 months of initial contact. Before that time (and without the law firms assistance) the SSDI office had denied my claim for 2 and a half years. I am located in San Antonio and could not find a nearby law firm that seemed reliable. So, I had to looked towards Austin to find them and I am very glad I did. Looking back I should have hired Mr. Bemis as soon as possible. It would have saved me years of frustration with the SSDI office. Many thanks to his law firm including Ms. Claudia Perez.
---

Aggie 03′

July 2nd, 2018 Google
My experience at Bemis, Roach & Reed was great during a difficult time in my life. Mr. Bemis is very knowledgeable, caring, and treated my case with great detail. His paralegal, Claudia, was also very helpful and always available if I had any questions. I was very blessed to find this law firm and would highly recommend their services. Thanks again, Leslie
---

Jack A.

June 20th, 2018 Yelp
We had been needing to apply for SSI Benefits for a few years and getting on top of things was always difficult for us. I located Mr. Reed on Google and reached out. Will, called me back in a short time and set an appt . to get us some help with this process. Our meeting with Greg Reed was very professional, and very informative. After he received all my information he smiled and said I will take you case. Much relieved he let us know any information he still needed, was very patient with us. Monica , his side kick was more than helpful with all our questions and very patient with how long a few of the forms took us to fill out. Within five months we were hearing results , and then filled out more forms from S.S. I.
Then shortly after we received not only our first monthly check , but back pay since the disability begin. What a relief and a blessing. We thank these intelligent , kind people who helped us through this process. It would of been quite a different experience if not for them, ( many of our friends shared a very different story. When they tried this on their own.) God bless these good people, you have changed our lives. Much love and respect, J & J Allen
---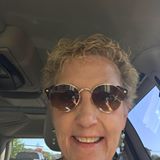 Cindy T.

June 7th 2018 Facebook
Obtaining disability was a daunting task until I contacted Mr. Bemis. He and his entire staff made what was a stressful process so much easier. From the first meeting until the court appearance he made me and my family feel at ease.
---

Paul P.

June 6th, 2018 Google
Mr. Bemis talked with me personally about my case. He is a very friendly and has compassion. Trisha at the front desk was/is very helpful and told me to keep her updated on how I was doing/feeling. It was a very pleasant experience for my difficult situation. Thank you everyone at the Law firm!
---
Jodi G.

June 6th, 2018 Yelp
Need to say a long overdue thank you and great job to Mr. Reed and his case manager Monica Mendez. They handled my case with the upmost confidence, professionalism and with me, patience. Even with denial after denial (in which all paperwork was handled by them), their confidence and determination never let up. Mr. Reed was fantastic in court and even though I didn't want to get my hopes too high after being denied so many times, I knew we won. And we did!!! I even received backpay for 2 years for myself and my children!
---

Mark G.

June 5th, 2018 Yelp
I initially applied for Social Security disability benefits on my own and was denied. Since I was confident that I was legitimately disabled, and should have been granted benefits, I sought assistance from Bemis, Roach & Reed to appeal the denial. I chose their firm based upon a personal recommendation and because their website was amazingly informative, demonstrating that they genuinely wanted to help people even if they were not representing them. I discussed my situation with Greg Reed and his opinion was that I am legitimately disabled, so he agreed to represent me in the appeal of my case. My appeal was handled very efficiently and Greg's case manager, Monica, did an excellent job assisting me with all the paperwork and ensuring that everything was completed correctly and submitted within the deadlines. The result was that Social Security reversed its denial and granted me benefits. I am extremely pleased with the way my case was handled, and especially with the positive outcome, and highly recommend Bemis, Roach & Reed to anyone who needs assistance with a Social Security disability case.
---

Lisa C.

May 30th 2018 Facebook
Amazing firm who was very personable and stayed on top of everything for me. After 2 years of fighting for disability and hiring the wrong attorney first, I found this firm and was approved within 2 months of hiring them!
---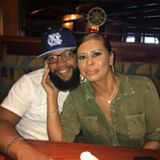 Quartez B.

May 30th 2018 Facebook
I thank you from The Bottom of my Heart for winning my case for me. I am very grateful and humbled that things are looking up for my Family and I. Winning this case helps so much. Thank You Again
---

Sherry G.

May 30th 2018 Yelp
I filed an appeal for my disability insurance and then looked online for an attorney because I wanted to feel that I had assurance. I spoke to Mr. Reed and was told that he would take my case and that he wouldn't take it unless he thought we would win. He was my attorney but everything was done via email with Monica Mendez. Everything worked out for the best and I am now receiving my disability payments. Actually, I feel that I didn't understand the process and felt defeated on a daily basis. It's really just a waiting game and you have to be patient when it comes to SSI. Overall, an awesome experience.
---

Shada G.

May 30th, 2018 Yelp
After multiple failed attempts, I decided to seek help with my fathers case. I am so glad that I was able find this law firm and that Mr. Reed was willing to take his case. It was further out (East Texas) than he normally travels. We really appreciate him. There is not enough gratitude that we can give to Monica. Thank you for your patience and thanks for answering the numerous questions we had 🙂
---

Kimberly B.

May 15th, 2018 Yelp
After being denied for Disability, Lloyd Bemis and his team were able to get me approved. The staff was very accommodating, taking time to explain the appeal process and procedures. We had a few challenges to over come and we did so with flying colors! I highly recommend this firm!
---

Nelson K.

May 15th, 2018 Google
Excellent legal advice and help getting legal issues resolved.
---

Leiyah S.

April 28, 2018 Yelp
I am a disabled veteran who was already receiving 100% disability; however, upon my first attempt to file for social security under the wounded warrior act, I was denied. I contacted Mr. Reed, based on the outstanding reviews the firm had already received. Mr. Reed believed in me and my case. Because I am 100% disabled, I was entitled to an expedited hearing, which we were able to obtain three months earlier than anticipated. In April of 2018, four months after the hearing, I received my social security benefits…from the date the VA had me deemed unemployable and permanently disabled. Besides GOD, Mr. Reed was by my side through the entire process. I'm truly thankful.
---

Paul M.

April 25, 2018 Google
The folks are courteous, and interested in your needs. If you need help with your SS claim, contact them
---

Jim C.

April 23, 2018 Facebook
Words cannot come close to describing my experience with Greg Reed and his assistant Monica Mendez. Without their help, I would have never been able to navigate my way through the system. From the very start, Mr. Reed was straight forward and informed me on what to expect so there was no surprises. My case manager, Monica, made me feel like I was their number one priority. I would not have been able to see my claim through without them. Thanks for the excellent care and attention I received.
---

Max H.

April 19, 2018 Facebook
I definitely recommend Greg Reed of Bemis, Roach & Reed. After a prolonged and frustrating pursuit of Social Security Disability on my own, I was fortunate to consult with Mr. Reed. After the initial consultation I immediately felt relieved of the stress from my past experiences dealing with SSA. In preparing for my hearing, Mr. Reed instilled in me the confidence I needed and had been desperately searching for. Everyone, especially Case Manager Monica Mendez, was friendly, compassionate and patient while providing excellent service. My only regret is that I did not consult with Mr. Reed sooner.
---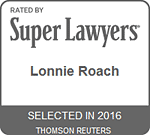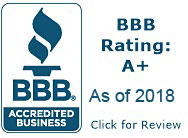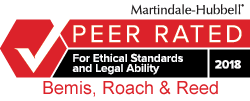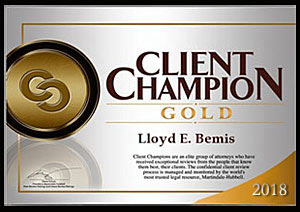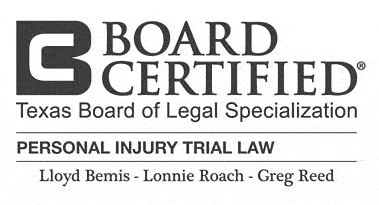 Your Free Initial Consultation
At Bemis, Roach and Reed, if we can't help you, we will try to find the right attorneys for you.
We offer each of our prospective clients a free no obligation one hour phone or office consultation to see if we can help you and if you are comfortable with us. We know how difficult a time like this can be and how hard the decisions are. If we can be of assistance to you and help you find a solution to your issue we will even if that means referring you to another attorney.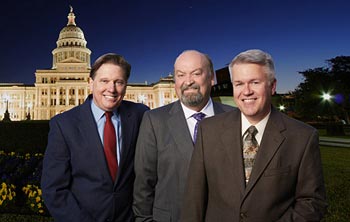 Or simply call 512-454-4000
to schedule your
Free Consultation
If you could provide us with some basic information about your claim we will get right back with you with a free case evaluation and schedule your Free Consultation Today.