The Social Security Administration has experienced a growing backlog of hearings and increased case processing times causing the public to wait longer for decisions.

Recently several newspapers and agencies have reported on the more than one million Americans waiting to hear if their disability applications will be granted.
The application process can be long and arduous with most people denied benefits when they first apply.
---
After submitting a request for reconsideration (where a complete review of the case is done), the next step is scheduling a hearing before an administrative law judge.
It is at this point that the long wait begins – 602 days on average, or almost two years. Tragically, some applicants die before their case is heard.
---
Over the last few years, the Social Security Administration has experienced a growing backlog of hearings and increased case processing times causing the public to wait longer for decisions.
SSA's hearing backlog grew from approximately 694,000 cases in June 2010 to about one million in June 2015. The Social Security Administration recognizes that the delays are unacceptable and is working to improve the appeal process, blaming delays on a shortage of administrative law judges and support staff.
---
If you have been denied disability don't give up! Contact a Disability lawyer at 512-454-4000 for a free consultation and get the benefits you deserve.
---
To address the problem, SSA created CARES (Compassionate and Responsive Service) in 2016, a comprehensive approach to the growing number of pending hearings and increased wait times.
In January 2016, the CARES Plan expected to hire 250 administrative law judges in 2016, 2017 and 2018. SSA hired 264 ALJs in 2016, but a hiring freeze prevented hiring support staff. The hiring freeze continued through the beginning of 2017 and included ALJs, followed by an Executive Order initiating a government-wide hiring freeze. SSA succeeded in obtaining an exception to hire staff employed in hearing operations, but not at the desired levels stated in the 2016 Plan.
---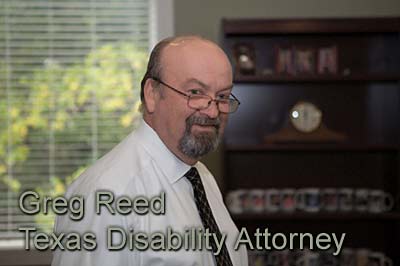 The CARES Plan is still evolving and changing and was updated in 2017.
Through the CARES plan the SSA:
"strives to reach our goal of a reasonable level of cases pending and reduced wait times by implementing improvements to the hearings business process, modernizing our IT infrastructure, issuing important policy changes, and rallying our workforce to improve our ability to serve the public. Through this updated Plan, and with the revised anomaly funding ($90M), we expect to improve average wait times by two months and to be able to provide 120,000 more people with a hearing decision by FY 2020."
---
How long does a claim for disability benefits take in Texas?
The short answer is that no one knows. The Social Security Administration states somewhere between 90-120 days for initial claims, but this time frame should not be interpreted as a deadline however, as no deadlines exist for SSI or SSDI programs. This is both confusing and misleading to claimants who expect their applications to be processed within a certain amount of time. On average, most initial claims are decided within four months, but some may take as long as one year. Additionally, claimants who have had heart or eye surgery will have their cases deferred for three months while the SSA evaluates the residual effects of the surgery.
---
Why does it take so long to receive a decision in Texas?
Some examiners are faster than others and some examiners have extremely large caseloads. You have no control over who will process your claim or how long it will take. When a claim reaches the appeal level, it can take two years to schedule a hearing before an administrative law judge due to a shortage of ALJs as well as a high volume of cases.
---
Still, there are several steps you can take which will speed up the application process and avoid unnecessary delays.
File an application as soon as your condition becomes disabling. Although a condition must be severe enough to last 12 months and prevent you from earning gainful income, an ALJ can decide whether the condition will last 12 months. Even when the disabling condition lasts less than 12 months, you may still be eligible for a closed period if you are not eligible for ongoing benefits.
File your application in person at your local SSA office or over the phone. You will be able to speak to an SSA claims representative and file for SSI, which does not have an online process.

Submit your medical records with your application instead of submitting the application alone and include your most recent records.

Waiting for medical records can be time consuming and delay a decision.
Fill out the disability application completely, supplying detailed information that is accurate.
If the SSA office or examiner requests additional information, respond as quickly as possible. If you must present for a medical exam, make the appointment and keep it.
---

Filing for disability and obtaining a favorable decision can be a long and frustrating. A skilled attorney can help you navigating Social Security procedures and speed the process. If you not able to work due to injury or illness, you may be eligible for Social Security Disability or Long Term Disability benefits. If you have applied for benefits and been denied, contact the attorneys at Bemis, Roach and Reed for a free consultation. Call 512-454-4000 and get help NOW.
---
Your Free Initial Consultation
At Bemis, Roach and Reed, if we can't help you, we will try to find the right attorneys for you.
We offer each of our prospective clients a free no obligation one hour phone or office consultation to see if we can help you and if you are comfortable with us. We know how difficult a time like this can be and how hard the decisions are. If we can be of assistance to you and help you find a solution to your issue we will even if that means referring you to another attorney.
Or simply call 512-454-4000
to schedule your
Free Consultation
If you could provide us with some basic information about your claim we will get right back with you with a free case evaluation and schedule your Free Consultation Today.