Can I qualify for disability benefits if I am suffering from a Mental Illness?

If you are suffering from a Mental Illness you may qualify for Social Security Disability benefits. The Social Security Administration has specific language and conditions related to qualifying for benefits while experiencing symptoms of mental disorders such a depression and anxiety.

---
Qualifying for Social Security disability can be a complicated process.
If you have been injured or are in some way debilitated and cannot work, you may qualify for benefits. To determine if you qualify, contact a Social Security disability lawyer. In Texas, the Department of Assistive and Rehabilitative Services (DARS) handles all disability claims. As a Texas resident, while your claims will go through DARS, the "Social Security Administration is responsible for making final decisions as to whether or not a person is eligible to receive any Social Security benefits," according to the DARS website.
---
Social Security disability benefits are not solely for physical injuries.
A person may qualify because of mental disorders as well. "The evaluation of disability on the basis of mental disorders requires documentation of a medically determinable impairment(s), consideration of the degree of limitation such impairment(s) may impose on the individual's ability to work, and consideration of whether these limitations have lasted or are expected to last for a continuous period of at least 12 months," according to the federal Social Security Administration (SSA).
---
Contact a Social Security disability attorney at 512-454-4000 for a free consultation and see if you can get disability benefits while suffering from mental illness. If you have been denied disability don't give up!
---
Mental Illness is a medical or emotional issue that effects an individual's mood, feeling, or ability to think and can disrupt their capacity to interact with others and function on a daily basis.
It can affect anyone in all walks of life regardless of race, sex, education or upbringing.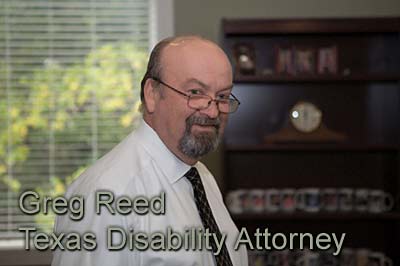 ---
According to the MHA over 6 million Texas suffer from some form of mental illness that would benefit from treatment, 5 million of those adults and over 1 million children.
Almost 2 million Texans suffer from a serious or persistent illness such as Schizophrenia, Bipolar Disorder or Major Depression.
---
Living with a mental illness can serious impact your ability to maintain employment.
Inability to effectively interact with other people and the incapacity to sufficiently perform work duties can obstruct a person's capability to sustain gainful employment.
---
Which Mental Illnesses Qualify for SSDI?
There are several mental illnesses that automatically qualify for SSD benefits so long as you are unable to work as you once did. That is, if your disabling mental condition keeps you from working like you did in the past, you may qualify to receive benefits. The Social Security Administration (SSA) processes all disability benefit applications. The SSA lists certain mental illnesses that will automatically qualify you for benefits if your condition prevents you from working.
---
Some of these automatic listed conditions include:
Alzheimer's disorder (and other organic disorders)
Schizophrenia
Intellectual disabilities

Borderline Personality Disorder (and other personality disorders)

Affective disorders
Autism
Depression
Bipolar Disorder
Substance Abuse Disorders
Anxiety disorders
Somatoform disorders
---
Each of these condition listings requires that you prove you suffer from certain symptoms.
The criteria to prove this differ for each condition. The SSA will require applicants with any of these illnesses to prove inability to function with others or do routine tasks necessary for employment.
---
If your condition is not included in the above conditions list, you may still qualify for SSD benefits if your condition prevents you from working a full-time job.
Your ability to work full-time is determined by analyzing whether you are capable of handling the mental or emotional aspects of your job. Applying for SSD due to mental illness can be difficult. The criteria are complicated, and a great deal of medical evidence is required for the application. You may wish to retain experienced representation to help you with your claim.
---
In order to qualify for Social Security Disability, you will need to satisfy a few specific requirements in two categories as determined by the Social Security Administration.
The first category is the Work Requirements which has two tests.
The Duration of Work test.

Whether you have worked long enough to be covered under SSDI.

The Current Work Test.

Whether you worked recently enough for the work to actually count toward coverage.
The second category is the Medical Eligibility Requirement.
Are you working?

Your disability must be "total".

Is your medical condition severe?

Your disability must be "severe" enough to interfere with your ability to perform basic work-related activities, such as walking, sitting, and remembering.

Is your medical condition on the List of Impairments?

The SSA has a "List of Impairments" that automatically qualify as "severe" disabilities. Lyme Disease is not listed but this does not mean you cannot get disability, it means you must prove you cannot maintain employment due to your limitations.

Can you do the work you did before?

SSDI rules look at whether your medical condition prevents you from doing the work you did prior to developing the condition.

Can you do any other type of work?

If you cannot do your prior work, an evaluation is made as to whether you can perform any other kind of work.

More details can be found on our Qualifying for Disability page.
---

Disability benefits are an important source of income for those who are unable to work. If you not able to work due to injury or illness, you may be eligible for Social Security Disability or Long Term Disability benefits.
If you have applied for benefits and been denied, contact the attorneys at Bemis, Roach and Reed for a FREE Consultation.

Call 512-454-4000 and get help NOW.
---
Your Free Initial Consultation
At Bemis, Roach and Reed, if we can't help you, we will try to find the right attorneys for you.
We offer each of our prospective clients a free no obligation one hour phone or office consultation to see if we can help you and if you are comfortable with us. We know how difficult a time like this can be and how hard the decisions are. If we can be of assistance to you and help you find a solution to your issue we will even if that means referring you to another attorney.
Or simply call 512-454-4000
to schedule your
Free Consultation
If you could provide us with some basic information about your claim we will get right back with you with a free case evaluation and schedule your Free Consultation Today.