Texas lawyers can help you claim Disability Benefits for Sleep Apnea.
If you have been diagnosed with sleep apnea and it impairs your ability to earn a living, you may be eligible for disability benefits.
---
The Social Security Administration has a "Blue Book" which lists all the aliments an applicant can claim disability benefits for. Sleep apnea is a respiratory disease which causes breathing to stop during sleep for 10 to 30 second intervals. The improper breathing leads to additional complications, possibly including increased blood pressure, increased risk of heart disease and stroke, headaches, fatigue, and muscle soreness. Sleep-related breathing disorders are evaluated as Cor Pulmonale (enlarged heart) or organic mental disorders. In order to qualify for disability under the Cor Pulmonale criteria, you would need to have pulmonary arterial blood pressure over 40 mm HG, or a diagnosis of arterial hypoxemia (under-oxygenated blood). Sleep apnea is both a cause and effect of many cognitive disorders. You may qualify under the mental disorders criteria if your condition has resulted in:
The loss at least 15 I.Q. points
Severe personality changes or mood swings, including depression, impulsivity and difficulty focusing
A long-term mental disorder requiring medication or therapy and the condition is worsening or you have an inability to function outside of a supportive living environment.
---
Many sleep apnea claims qualify through a medical vocational allowance.
This is an exception that allows an individual to claim a disability under criteria that may not specifically be listed in the Blue Book. In order to qualify for benefits, the Social Security Administration will test your "residual functional capacity" (RFC) which is a measure of how the disease affects your everyday job performance. The fatigue associated with sleep apnea, particularly chronic or severe sleep apnea, can lead to physical and cognitive impairment. If the Social Security Administration finds the sleep apnea is severe enough to prevent you from working, you may be eligible for benefits under a medical vocational allowance.
---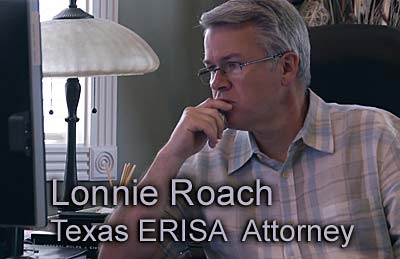 Texas Disability Attorneys You Can Trust
If you have been diagnosed with sleep apnea and it impairs your ability to earn a living, you may be eligible for disability benefits. If you have been denied by a private insurer or the Social Security Administration, contact our Austin disability attorneys today. At the Law Offices of Bemis, Roach, & Reed, we understand every case is different and the stringent requirements of the Social Security Administration can be difficult to meet. Please give us the opportunity to handle your case. Bemis, Roach and Reed has the legal knowledge and experience you need to present your case successfully.
---

The team of disability lawyers at Bemis, Roach & Reed knows how crucial disability benefits can be for maintaining financial stability. Our attorneys are assisting clients with their disability cases in cities all across Texas, including Austin, Houston, Dallas, Fort Worth, Galveston, and Corpus Christi. If you are seeking disability benefits because of a sleep apnea diagnosis, contact our attorneys today at no cost to you.
Contact us today for a free consultation.
Call 512-454-4000 and get help NOW.
---
Your Free Initial Consultation
At Bemis, Roach and Reed, if we can't help you, we will try to find the right attorneys for you.
We offer each of our prospective clients a free no obligation one hour phone or office consultation to see if we can help you and if you are comfortable with us. We know how difficult a time like this can be and how hard the decisions are. If we can be of assistance to you and help you find a solution to your issue we will even if that means referring you to another attorney.
Or simply call 512-454-4000
to schedule your
Free Consultation
If you could provide us with some basic information about your claim we will get right back with you with a free case evaluation and schedule your Free Consultation Today.