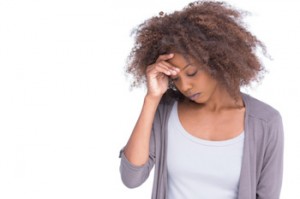 If you have recently been diagnosed with Chronic Fatigue Syndrome (CFS) and are no longer able to work or function normally, you may qualify for Social Security Disability (SSD) benefits.
Dealing with Chronic Fatigue Syndrome and applying for SSD alone can be stressful, exhausting, and overwhelming. You need experienced legal assistance to ensure that you receive the benefits for which you are eligible. Too many Texans apply for SSD without the help of an experienced attorney and are denied. Our skilled lawyers know about the complexities of applying for SSD and will tailor their help to your specific case. If you or someone you know suffers from CFS, contact us today for a free initial consultation.
Understanding Chronic Fatigue Syndrome
Chronic Fatigue Syndrome has been a mystery to medical professionals for years. With unknown causes, CFS has some very detrimental symptoms and complications. Some signs of CFS include:
Extreme tiredness, regardless of how much you rest
Memory or concentration problems
Increase in anxiety
Development of worsening of depression
Chronic headaches
Muscle and joint aches
Disorientation
CFS can be so challenging because of the ongoing exhaustion sufferers endure. Having to take frequent breaks and constantly stopping your work activities may prevent you from continuing with your current job. These symptoms may also keep you from finding a new job to earn a living. Other symptoms, like an increase in anxiety, developing depression, and widespread aches can also impact your ability to work.
In order to receive Social Security Disability benefits for your CFS, you will need medical documentation proving that your CFS is preventing you from working. You will need to prove that your symptoms have least at least four months and are impacting your ability to work as you did in the past. The Social Security Administration, the government agency that handles SSD applications, lists some examples of medical evidence to support your CFS claim. This list includes:
Positive test for Epstein-Barr virusA
Abnormal MRI test
Abnormal stress test
Abnormal results from sleep studies
Sore throat
Swollen or tender lymph nodes
Chronic muscular pain or ache
The presence of tender points
Your doctor can perform a number of tests to show that you have experienced these symptoms. Having medical proof of your condition is the only way to prove to the Social Security Administration that your CFS is impacting your ability to work. Medical documentation is necessary to show that your CFS is a disabling medical condition. Your medical history will also prove that your CFS has been limiting your work ability for at least 12 months, another requirement to receiving SSD benefits.
SSD Lawyers in Austin, Texas
If you are considering applying for SSD benefits due to your Chronic Fatigue Syndrome, it is important to call our experienced disability lawyers today. We can help determine whether you are eligible to receive benefits. If you are eligible, we will go through the application process with you. If you have applied for benefits in the past but were denied, we may be able to help appeal that decision. We serve clients in Austin, TX as well as Houston, San Antonio, Dallas/Fort Worth, Galveston, and Corpus Christi. Contact us today for your free initial consultation.
Your Free Initial Consultation
At Bemis, Roach and Reed, if we can't help you, we will try to find the right attorneys for you.
We offer each of our prospective clients a free no obligation one hour phone or office consultation to see if we can help you and if you are comfortable with us. We know how difficult a time like this can be and how hard the decisions are. If we can be of assistance to you and help you find a solution to your issue we will even if that means referring you to another attorney.
Or simply call 512-454-4000
to schedule your
Free Consultation
If you could provide us with some basic information about your claim we will get right back with you with a free case evaluation and schedule your Free Consultation Today.