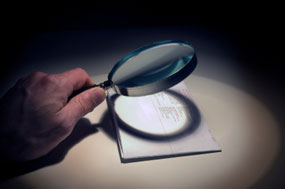 If your long term disability claim is denied, or if you have received a letter terminating your existing disability benefits, in many cases you can file a successful appeal.Not only does the appeal give you a chance to overturn the decision, but it is also a required step in order to preserve your right to file a lawsuit at a later date.The long term disability appeal must be filed in accordance with the procedures and deadlines specified in your disability benefits plan. If you don't have your policy documents by now, you must obtain them quickly from the plan administrator.The most important thing to keep in mind is your deadline, because you are usually limited to a two- or three-month time period. You have to use this time very effectively.The appeal stage is your last opportunity to make the administrative record as complete as possible. (This record is the legal term for all the evidence submitted to the insurance company.) Once the appeal process is complete, the record is "set in stone." Should you later file a lawsuit against your plan, the judge will only look at the existing administrative record. If you have not submitted enough supporting evidence, or the right type of evidence, you could lose your case regardless of how sick or disabled you may be.
For answers to other questions regarding ERISA please see our page ERISA Frequently Asked Questions or call toll free (866) 433-4979 for a free personal consultation. Bemis, Roach & Reed has been successfully representing long term disability clients from Houston and other cities outside the Austin area. We can easily fight for the claims of Houston residents by working their cases remotely, via phone, fax and e-mail. Insurance attorneys Bemis, Roach & Reed provide legal services nationwide to assist individuals with their long term disability appeal cases.
Bemis, Roach & Reed has successfully handled cases against the following insurance companies:
Aetna
Cigna
Connecticut General Life
Hartford
Life Insurance Co. of North America
Lincoln Financial
Northwestern Mutual
Provident
Reliance
Unum Life
Assurant
CNA
Fortis
Liberty Mutual
Life Insurance Co. of New York
Metlife
Paul Revere
Prudential
Standard
Unum Provident
Your Free Initial Consultation
At Bemis, Roach and Reed, if we can't help you, we will try to find the right attorneys for you.
We offer each of our prospective clients a free no obligation one hour phone or office consultation to see if we can help you and if you are comfortable with us. We know how difficult a time like this can be and how hard the decisions are. If we can be of assistance to you and help you find a solution to your issue we will even if that means referring you to another attorney.
Or simply call 512-454-4000
to schedule your
Free Consultation
If you could provide us with some basic information about your claim we will get right back with you with a free case evaluation and schedule your Free Consultation Today.