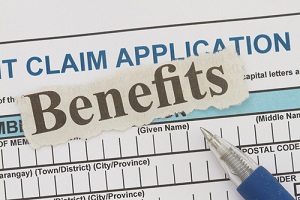 Applying for Social Security Disability is a long and sometimes complicated process. While there are reports that out of the 2.65 million Social Security Disability Income applications only 885,000 were approved, there are several ways to appeal a decision for reconsideration.
According to the Social Security Disability and SSI Resource Center (SSDRC), it usually takes one to two months for an initial reconsideration hearing. There is no limit as to the number of times you can appeal a Social Security Disability denial—many people appeal the decision several times and are eventually approved. Once a person is approved, it can take up to two months to begin receiving payments.
Understanding the timeline of the application process is important so that applicants can plan accordingly, especially if they have no other income. Getting to a hearing takes a long time, but the hearing itself is relatively brief. According to the SSDRC, the length of the hearing depends on whether or not the "judge has requested the appearance of expert witnesses, such as a vocational expert or a medical expert." A hearing appeal can be as short as 10 minutes.
If you can show that you have a dire or extreme need, you can sometimes have your claim expedited. According to Disability Secrets, dire need cases include those in which a person does not have money to eat, lacks access to medical care, or if your shelter is threatened. The latter includes if you do not have utilities, if you are homeless, or facing eviction or foreclosure. You will need specific evidence to prove a dire need case. Examples of this evidence include (but is not limited to):
Notification of eviction or foreclosure;
Letter from utility service stating that the utility will be turned off;
Copies of medical bills; or
Evidence that your insurance coverage has lapsed or been lost.
You should plan on providing as much evidence as possible to prove that your case is dire. You can also sometimes have a Social Security Disability claim expedited if your personal or public safety is threatened, primarily if you are suicidal or homicidal. This will have to be corroborated by physicians, law enforcement, and / or family and friends.
If you or someone you know is considering applying for Social Security Disability and have any questions about how the process works in Texas, seek the counsel of a Social Security Disability attorney. Contact the Austin, TX Social Security lawyers at the law offices of Bemis, Roach & Reed for a free initial consultation today.
Your Free Initial Consultation
At Bemis, Roach and Reed, if we can't help you, we will try to find the right attorneys for you.
We offer each of our prospective clients a free no obligation one hour phone or office consultation to see if we can help you and if you are comfortable with us. We know how difficult a time like this can be and how hard the decisions are. If we can be of assistance to you and help you find a solution to your issue we will even if that means referring you to another attorney.
Or simply call 512-454-4000
to schedule your
Free Consultation
If you could provide us with some basic information about your claim we will get right back with you with a free case evaluation and schedule your Free Consultation Today.