Mr. Greg Reed, of Bemis, Roach & Reed, has been named to the Texas Super Lawyers list as one of the top attorneys in Texas for 2011,2012,2013,2014,2015,2016 & 2019. No more than 5 percent of the lawyers in the state are selected by Super Lawyers.
Mr. Reed, along with his partners Lloyd E. Bemis, III and Lonnie Roach, founded Bemis, Roach & Reed in late 1993. In the nearly 20 years since its formation, Bemis, Roach & Reed has successfully represented thousands of clients against big business, big insurance and big government.
Mr. Reed has a busy litigation practice in both Federal and State court. He represents clients in disability cases and in serious personal injury cases. His disability practice includes representing individuals who have been denied private disability insurance benefits and also individuals who have been denied public disability benefits such as Social Security and State of Texas ERS and TRS benefits.
Bemis, Roach & Reed is one of the very few firms in the state of Texas that handles every aspect of your disability case. They look forward to being your law firm.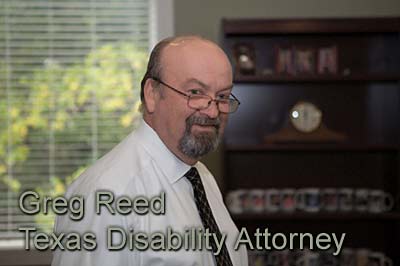 Super Lawyers, a Thomson Reuters business, is a rating service of outstanding lawyers from more than 70 practice areas who have attained a high degree of peer recognition and professional achievement. The annual selections are made using a rigorous multi-phased process that includes a statewide survey of lawyers, an independent research evaluation of candidates, and peer reviews by practice area.
The Super Lawyers lists are published nationwide in Super Lawyers magazines and in leading city and regional magazines across the country. Super Lawyers magazines also feature editorial profiles of attorneys who embody excellence in the practices of law. For more information about Super Lawyers, go to superlawyers.com. The first Super Lawyers list was published in 1991, and by 2009, the rating service had expanded nationwide. In February 2010 Super Lawyers was acquired by Thomson Reuters, the world's leading source of intelligent information for business and professionals.
THE SUPER LAWYERS SELECTION PROCESS
The transparent, multiphase process includes the following steps:
• A statewide survey of lawyers
• Independent research to identify outstanding lawyers
• Evaluation of candidates based on 12 indicators of peer recognition
and professional achievement
• A blue ribbon panel review by practice area
• A discipline check of each candidate
---

Austin Texas Disability law firm Bemis, Roach & Reed provides legal services to disabled individuals throughout the State of Texas. If you or someone you know is in need of a successful
Long Term disability lawyer or Social Security disability lawyer

, call us at (512) 454-4000 or contact us to schedule a free consultation.
---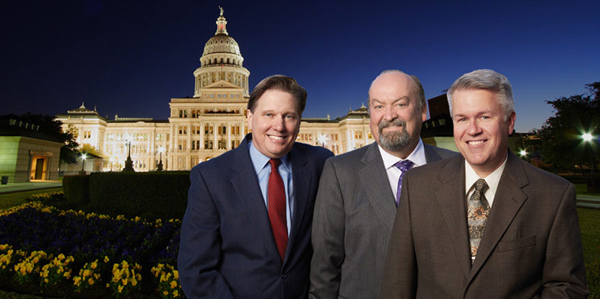 The Texas Disability Lawyers of Bemis, Roach & Reed
can help prepare you for your Social Security Disability hearing.
---
Your Free Initial Consultation
At Bemis, Roach and Reed, if we can't help you, we will try to find the right attorneys for you.
We offer each of our prospective clients a free no obligation one hour phone or office consultation to see if we can help you and if you are comfortable with us. We know how difficult a time like this can be and how hard the decisions are. If we can be of assistance to you and help you find a solution to your issue we will even if that means referring you to another attorney.
Or simply call 512-454-4000
to schedule your
Free Consultation
If you could provide us with some basic information about your claim we will get right back with you with a free case evaluation and schedule your Free Consultation Today.