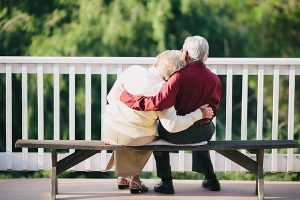 When a person reaches retirement age, he or she will most likely depend on Social Security payments for at least part of his or her income. The full retirement age was 65 for many years, according to the Social Security Administration (SSA), but this is changing. For people born in 1938 or later, reports the SSA, the age gradually increases—for people born after 1959, the retirement age begins at 67. Regardless of when it begins, according to Forbes, Social Security can be one of a person's largest assets.
This is true no matter what type of Social Security Social Security payment you are receiving. Income for retired people is not the only fund that the SSA manages. Social Security disability benefits are awarded for people whom the SSA deems disabled and unable to work. Basic qualifications include anyone who has been incapable of working for at least 12 months or who will not be able to work for at least 12 months.
At least 14 million people in the U.S. depend on Social Security Disability payments. While the SSA is not known for its simplicity or its quick approval of applications, if you are receiving Social Security Disability and are nearing retirement, knowing how to navigate your Social Security can be extremely complicated. According to Forbes, the SSA policy actually helps disabled workers. Once a disabled worker receiving disability benefits reaches full retirement age, "his disability benefit automatically converts to this full retirement benefit," reports Forbes. This essentially means that a disabled worker can receive full retirement benefits starting four to five years before they reach full retirement age.
These specifications change depending on marital status, and whether or not a person's spouse is receiving Disability or Social Security Income. To understand exactly what to expect from the SSA, especially if you are a disabled worker nearing retirement, it is essential to seek the counsel of an experienced attorney. Contact an Austin Social Security attorney today.
Your Free Initial Consultation
At Bemis, Roach and Reed, if we can't help you, we will try to find the right attorneys for you.
We offer each of our prospective clients a free no obligation one hour phone or office consultation to see if we can help you and if you are comfortable with us. We know how difficult a time like this can be and how hard the decisions are. If we can be of assistance to you and help you find a solution to your issue we will even if that means referring you to another attorney.
Or simply call 512-454-4000
to schedule your
Free Consultation
If you could provide us with some basic information about your claim we will get right back with you with a free case evaluation and schedule your Free Consultation Today.