With critical financial trouble on the horizon privatization is one suggested method to save the Social Security assistance program.
The Social Security system has been a highly successful program to help financially support those who are past a normal working age and those with disabilities who cannot work. Individuals earn the right to participate in the program if they work for a specific period of time incrementally contributing to the collective fund. This fund is rapidly running into financial trouble due to declining worker-to-beneficiary ratios and privatization is one method some believe will save the program.
---
Go to Part 2 ->
Go to Part 3 ->
It's no secret that the Social Security program is in trouble.
The 2015 annual Trustees' report states that Social Security's Old-Age and Survivors Insurance program (OASI, the largest program) lost $39 billion in 2014. The report also states the OASI has lost money every year since 2010 and is projected to continue running at a deficit until 2035, at which point the program will no longer have the funds to make the projected payments. Social Security's other major program, Disability Insurance, is in even worse shape. The Disability Insurance trust fund was slated to run out at the end of 2016, but the program was kept afloat by transferring funds from the retirement program.
---
There have been many proposed solutions to the Social Security deficit.
Some have suggested that the retirement age be raised so people will spend more time paying in to the system and less time drawing benefits. Others have suggested only paying benefits to low-income individuals and cutting benefits for those who have enough to live comfortably without them. 47,000 millionaires collect retirement benefits, and while the wealthiest Americans could probably get along fine without them, cutting the benefits of a few thousand will not be enough to save the system. One of the more controversial solutions is privatization.
---
Currently, younger workers pay in taxes which benefit older workers.
When the younger workers age, there will theoretically be a new set of younger workers paying taxes to fund their benefits. This is called a "Pay as you go" system (PAYG). In contrast, Privatization would take a percentage of a worker's income and invest it in a private account. The private account would be tied to individual rather than younger taxpayers.
---
There is some debate over the best way to transition to this system.
There is the voluntary "carve-out" plan or partial privatization, which has been implemented in the United Kingdom, where some money is invested in a private fund and some is used to pay for the benefits of retired workers. This is similar to the policy being promoted by current presidential candidate John Kasich. On the more extreme end, some countries, such as Chile, have Social Security systems that are entirely privatized.
---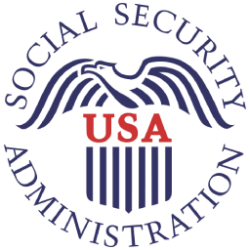 There are also several viewpoints on what should happen to the money once it is in a private account.
Some have suggested that the government invest in mutual funds, while others believe the taxpayers should choose how to invest the funds individually. Letting individuals invest their own funds allows the greatest freedom and flexibility, but also may lead to people making foolish investments. Presidential candidate Donald Trump has said his privatization plan would include guidelines to "make sure that your money is diversified, that it is invested in sound mutual funds or bond funds, and not in emu ranches."
---
While there are several variations on the theme, the basic premise of privatization is that retirement funds would move from a pooled trust fund to individual accounts.
Over thirty different countries have implemented some sort of privatization, and the results have been varied. Chile provides an excellent case study as it has had privatized Social Security since 1981.
---
In our next segment we will explore how privatization has worked in other countries.
Go to Part 2 ->
Go to Part 3 ->
---

The team of disability lawyers at Bemis, Roach & Reed knows how crucial disability benefits can be for maintaining financial stability. Our attorneys are assisting clients with their disability cases in cities all across Texas including Austin. If you are seeking disability benefits because of a sleep apnea diagnosis, contact our attorneys today at no cost to you. Contact us today for a free consultation.
Call 512-454-4000 and get help NOW.
---
Your Free Initial Consultation
At Bemis, Roach and Reed, if we can't help you, we will try to find the right attorneys for you.
We offer each of our prospective clients a free no obligation one hour phone or office consultation to see if we can help you and if you are comfortable with us. We know how difficult a time like this can be and how hard the decisions are. If we can be of assistance to you and help you find a solution to your issue we will even if that means referring you to another attorney.
Or simply call 512-454-4000
to schedule your
Free Consultation
If you could provide us with some basic information about your claim we will get right back with you with a free case evaluation and schedule your Free Consultation Today.