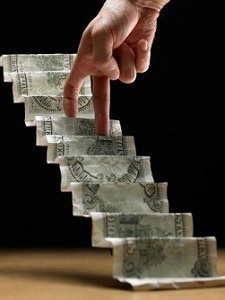 The Social Security Administration has announced that a cost of living adjustment has been granted to recipients of Social Security and Supplemental Security Income (SSI). Those who receive social security or SSI benefits in Texas and other states will begin receiving the increase in their monthly benefits this January.
More than 57 million Social Security beneficiaries will receive a 1.5 percent increase in their benefits, making the estimated average payment to a retired worker $1,294 in 2014 (up from $1,275). More than 8 million SSI recipients will receive the increase in late December of 2013, raising their average payment from $1,131 to $1,148. Those receiving the basic federal SSI payment will receive $721, up from the current payment of $710.
The cost of living adjustment is intended to ensure that Social Security and SSI benefits increase at levels equal to inflation. The Social Security Administration determines cost of living raises by checking the percentage increase in the Consumer Price Index for Urban Wage Earners and Clerical Workers for the third quarter of the previous year. If this index does not increase, there is no adjustment.
A number of other changes will take effect in January based on the increase average wages. The amount of maximum earnings that are subject to Social Security taxes will be increased from $113,700 to $117,000. This results in an estimated 10 million wage earners paying higher taxes.
If you are currently receiving Social Security or SSI benefits and would like to know how the cost of living increase affects you, or if you have been considering applying for benefits and would like some help correctly navigating the system, contact a qualified Social Security attorney in Texas today. We can help ensure that you correctly fill out all required paperwork and receive any and all benefits that you are entitled to under the law.
Your Free Initial Consultation
At Bemis, Roach and Reed, if we can't help you, we will try to find the right attorneys for you.
We offer each of our prospective clients a free no obligation one hour phone or office consultation to see if we can help you and if you are comfortable with us. We know how difficult a time like this can be and how hard the decisions are. If we can be of assistance to you and help you find a solution to your issue we will even if that means referring you to another attorney.
Or simply call 512-454-4000
to schedule your
Free Consultation
If you could provide us with some basic information about your claim we will get right back with you with a free case evaluation and schedule your Free Consultation Today.