If you cannot earn $1,260/mo because of an injury or illness, you may be eligible for Social Security Disability Insurance benefits.
The Social Security Administration defines disability by the inability to earn over the substantial gainful activity limit (SGA). This means even if someone is obviously disabled in the colloquial sense of the word, they may not be disabled in the eyes of Social Security.
---
For instance, Stephen Hawking is quite clearly disabled, but he earns a large salary from both his books and his career at Cambridge. If he were American and applied for disability, he would be denied because he is earning over the SGA limit.
---
Social Security Disability Insurance is not a means-based program in the traditional sense.
Even the very wealthy are eligible to collect disability benefits. However, the purpose of disability insurance is to help those who are unable to work. Social Security defines SGA as monthly wages exceeding $1260/mo (in 2020). For blind people, the limit is set slightly higher- at $2110 (in 2020). If an applicant earns over the limit, they are ineligible for benefits.
---
Many people suffer from an injury or illness that makes it much more difficult to work, but does not incapacitate them entirely.
People in this situation often wonder if it is a good idea to go on disability benefits. While every situation is different, in general, a person will make significantly more money doing whatever work they are capable of rather than going on benefits. However, if high medical costs are a concern, those on disability eventually get Medicare which may offset the drop in income. Social Security Disability may sound like a boon to those whose disabilities make it difficult to carry on their current job, but it is really only intended as a last resort for those who have no other way to generate income.
---
Those on disability eventually get Medicare. Contact an experienced Social Security disability attorney at 512-454-4000 for a
FREE Case Evaluation
---
The SGA limit is set extremely low. $1260/mo is $15,120/yr, about what a worker would earn at a minimum wage job and slightly higher than the poverty line.
This reinforces the purpose of the program- to be a safety net for those who simply physically or mentally cannot work. However, the low limit makes it difficult for people to transition from work to disability and vice-versa. Most people do not have enough savings to live comfortably from when they become disabled to when they can begin receiving benefits. On the other end, people are discouraged from attempting to work if they are afraid they might lose their benefits.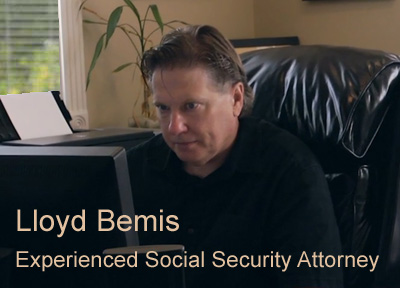 ---
SGA is not strictly a dollar amount. It is the principle that the applicant's activities are worth that dollar amount.
This means that volunteer work could make someone ineligible for benefits if it would normally pay over the SGA limit. Even if the applicant isn't being paid for the work, if they are capable of doing it, then they are capable of earning over the SGA limit. The same principle applies in more subjective situations. When an applicant runs their own business, SSA looks at whether their work adds value to the business at a rate above the SGA limit.
---
Contact a Social Security disability attorney at 512-454-4000 for a free consultation and see if you can get disability benefits.
If you have been denied disability don't give up!
---
There are many types of income that are not considered under the SGA.
Because the SGA is based off capacity to work, unearned income does not count. Income from unemployment benefits, investments, capital gains, rentals, gifts, inheritance or interest is not counted toward the SGA limit because it does not reflect capacity to work.
---

If you are in a situation where you cannot earn $1,260/mo because of an injury or illness, you are likely eligible for Social Security Disability Insurance benefits. Most initial claims for benefits are denied.
If you would like help applying for benefits or fighting a denial, the attorneys at Bemis, Roach and Reed can help. We have experience filing claims and helping applicants get the benefits they need.

Contact us today for a free consultation. Call 512-454-4000 and get help NOW.
---
Your Free Initial Consultation
At Bemis, Roach and Reed, if we can't help you, we will try to find the right attorneys for you.
We offer each of our prospective clients a free no obligation one hour phone or office consultation to see if we can help you and if you are comfortable with us. We know how difficult a time like this can be and how hard the decisions are. If we can be of assistance to you and help you find a solution to your issue we will even if that means referring you to another attorney.
Or simply call 512-454-4000
to schedule your
Free Consultation
If you could provide us with some basic information about your claim we will get right back with you with a free case evaluation and schedule your Free Consultation Today.