President Trump has released his budget proposal for 2018
If approved the proposed financial plan would have a devastating impact on those suffering from disabilities.

---
On Tuesday, May 23, the White House released its 2018 budget proposal.
This plan came as a shock to many, particularly in light of the promises made by President Trump during his campaign. Despite explicit promises to leave Social Security and Medicaid "untouched," the Trump budget proposes drastic cuts to both programs. Not only does this budget go against promises to the rural and blue-collar voters Mr. Trump swore to help, but it will be most harmful to low-income and disabled individuals in dire need of assistance.
---
The Administration proposes cutting Medicaid spending by more than $600 billion over the next ten years, seemingly in addition to the $839 billion in Medicaid cuts included in the American Healthcare Act, potentially totaling roughly $1.5 Trillion in cuts to Medicaid alone.
The Congressional Budget Office has estimated that this would terminate Medicaid benefits for about 14 million low-income individuals over the next decade. Unfortunately, the plan is unclear about how it will implement these cuts, so experts are uncertain about just how much Medicaid funding will be lost, though they agree the results would be staggering.
---
If you can no longer work due to accident or illness contact an experienced disability attorney for a free consultation and see if you qualify for SSDI or LTD benefits. If you have been denied disability don't give up! Call 512-454-4000 Today.
---
President Trump's budget also proposes cutting Social Security Disability Insurance (which provides assistance to over 10 million disabled people every month) by an estimated $73 billion over the next ten years.
The Administration wants to heighten requirements to qualify for aid and reduce what it calls "improper payments" by half. White House Budget Director Mick Mulvaney has attempted to defend the Social Security Disability cut, insisting it does not break Mr. Trump's promise not to touch Social Security because "It's not what most people consider to be Social Security."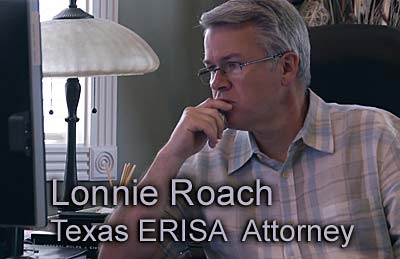 ---
The proposals in this budget are very alarming, and if enacted would throw vast numbers of people off of programs that they desperately need and depend on.
Furthermore, many economists have asserted that Mr. Trump's plan is based on erroneous economic assumptions, and will fail to have its intended effect. Based on the erroneous economic calculations this budget relies on, as well as its seriously harmful potential to the most vulnerable parts of our society, many experts believe the budget will not be adopted by Congress. Not surprisingly, most members of Congress (including many on both sides of the isle) oppose this budget.
---

Disability benefits are an important source of income for those who are unable to work. If you not able to work due to injury or illness, you may be eligible for Social Security Disability or Long Term Disability benefits. If you have applied for benefits and been denied, contact the attorneys at Bemis, Roach and Reed for a free consultation. Call 512-454-4000 and get help NOW.
---
Your Free Initial Consultation
At Bemis, Roach and Reed, if we can't help you, we will try to find the right attorneys for you.
We offer each of our prospective clients a free no obligation one hour phone or office consultation to see if we can help you and if you are comfortable with us. We know how difficult a time like this can be and how hard the decisions are. If we can be of assistance to you and help you find a solution to your issue we will even if that means referring you to another attorney.
Or simply call 512-454-4000
to schedule your
Free Consultation
If you could provide us with some basic information about your claim we will get right back with you with a free case evaluation and schedule your Free Consultation Today.