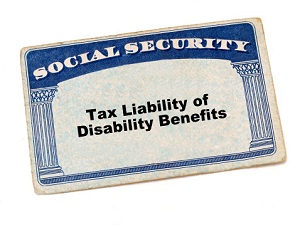 Work-related injuries can occur at anytime, especially when you least expect it. For millions of Americans we hold fast to the nine to five work week ritual: pressed clothes, shower, for us women, make-up then grabbing a bite to eat masquerading as breakfast while rushing out the front door. We do it over and over again without giving a second thought that perhaps today we could become a statistic in the annual workplace injuries and illness annual report presented by the United States Bureau of Labor Statistics.
In 2012, nearly 3 million nonfatal workplace injuries and illnesses were reported by private industry employers supporting an incidence rate of 3.4 cases per 100 full-time American workers. Remarkably and statistically we are experiencing a decline in these numbers over the last decade.
So what happens to your financial security and ability to pay down debt if today is the day you become injured on the job? Hopefully you had opted for Long Term Disability (LTD) Insurance at your place of employment but did you know that you can collect from both a private insurance provider and the federally funded Social Security Disability Insurance (SSDI) program? There is a catch though. If collecting from both your private insurance carrier and Social Security, your benefits will not be reduced by either provider but you could face taxation of your SSDI payments.
Before opting for simultaneously signing on for both programs, meeting with an experienced Social Security Disability attorney in your area is highly recommended. In preparation of the meeting perhaps the following information may provide insight to each plan's guidelines for taxation of benefits.
LTD Benefits and Tax Liability of Disability Benefits
The Internal Revenue Service (IRS) may consider your disbursements taxable only under variable conditions. If you obtained your LTD plan from a private insurance carrier and are liable for monthly premiums with after-tax funds your benefits will not be considered taxable. On the other hand, if you are currently receiving compensation from a LTD plan and the premiums are being satisfied with pre-tax dollars (most employer-sponsored plans) you will be required to report the benefits on your federal tax form as taxable income.
SSDI Benefits and Taxation
The majority of contributions from SSDI are not deemed taxable by the IRS unless you are receiving injury-related benefits from a private LTD provider. Other income such as wages and dividends are also considered income by the Social Security Administration and the Internal Revenue Service. The danger of collecting from both programs is that you may exceed specified income guidelines defining your SSDI payments as taxable income to be reported on your federal tax return. The IRS allots a percentage rate of taxable income of your benefits based on SSA income guidelines. If you are married, then the total combined income will be used to determine the percentage rate of taxable income.
At the law offices of Bemis, Roach & Reed we understand that a split second can change your life forever. Facing a debilitating work-related injury surely was not on your agenda for the work week. Our qualified attorneys will share your optimism of planning to return to work as soon as possible to alleviate your financial frustrations, but with over 20 years of experience we also understand the benefits of reviewing your long term options if your recovery extends beyond your enthusiasm. Our goal is to determine your best course of action to ensure that your recovery is less taxing than it needs to be.Contact us today at 512-454-4000 for your free consultation.
Your Free Initial Consultation
At Bemis, Roach and Reed, if we can't help you, we will try to find the right attorneys for you.
We offer each of our prospective clients a free no obligation one hour phone or office consultation to see if we can help you and if you are comfortable with us. We know how difficult a time like this can be and how hard the decisions are. If we can be of assistance to you and help you find a solution to your issue we will even if that means referring you to another attorney.
Or simply call 512-454-4000
to schedule your
Free Consultation
If you could provide us with some basic information about your claim we will get right back with you with a free case evaluation and schedule your Free Consultation Today.