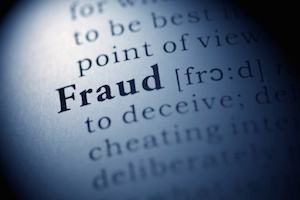 A recent editorial in the Washington Times reports that Social Security disability fraud is becoming an epidemic in the United States. This can make it more difficult to prove need for Social Security disability benefits, as judges tend to shy away from decisions that could turn out to be based on fraud. The importance of having an experienced Social Security disability lawyer on your side if you are applying for disability benefits cannot be overstated. Having a disability lawyer when you being to file for benefit payments can help to ensure that you get the ruling you deserve.
According to the Washington Times, "in 1989, 29 percent of Americans reporting disabilities worked. Today, that number has dropped to just 16 percent." The Times states that this is not because disabilities have gotten worse with time, but rather because the payment amounts have increased, and because "the federal government encourages people who could work to stay idle at home." This not only robs taxpayers of money, the Times alleges, but also of truly disabled people of money they deserve. What's more, reports the Times, is that disability payments are the fastest growing sector of the Social Security Administration. "The Social Security disability system is projected to go broke in 2017," the Times reports.
Despite the fact that it may be wracked with fraud, qualifying for Social Security Disability payments can still be challenging and confusing. According to the Social Security Administration (SSA), there are several steps to determining whether or not you qualify. Even if you are only employed part time, if you make more than an average of $1,220 (2019) each month, you will not qualify for disability payments.
Disability, according to the SSA, does not necessarily refer to handicaps. "Disability under Social Security is based on your inability to work," reports the SSA. This is determined based on whether or not you can do with work you did before, or if you cannot take other work, or if your disability is "expected to last for at least one year or to result in death."
If you or someone you know is considering applying for Social Security disability in Austin, the most important first step is to seek legal counsel. Do not go through it alone. Contact the law offices of Bemis, Roach & Reed for a free consultation today.
Your Free Initial Consultation
At Bemis, Roach and Reed, if we can't help you, we will try to find the right attorneys for you.
We offer each of our prospective clients a free no obligation one hour phone or office consultation to see if we can help you and if you are comfortable with us. We know how difficult a time like this can be and how hard the decisions are. If we can be of assistance to you and help you find a solution to your issue we will even if that means referring you to another attorney.
Or simply call 512-454-4000
to schedule your
Free Consultation
If you could provide us with some basic information about your claim we will get right back with you with a free case evaluation and schedule your Free Consultation Today.