Applying for Social Security Disability Insurance benefits or SSDI does not automatically guarantee an automatic approval. If fact, more than 50 percent of all claims are initially denied, leading many into further discussions of the appeal process with their qualified SSDI attorneys.
---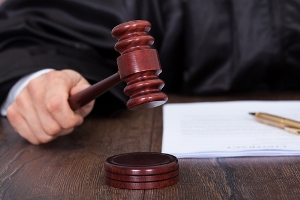 As your attorney prepares for the appeal process before an Administrative Law Judge (ALJ), the following suggestions may prove beneficial as you personally prepare for your meeting with the ALJ.
---
First Impression
Although you are not required to retain legal counsel, if may be in your best interest to have your legal advocate by your side. Plan on arriving early. First impressions count. Your manner of dress should be conservative, so avoid suggestive or informal attire.
---
Mindful Manners
Remember that you are appearing before a judge; be respective and polite. When addressing the ALJ, the use of "Your Honor" is expected. Also, be mindful that you are already standing when the ALJ enters the room, as this indicates a sign of respect.
---
Negate Negativity
Although you may have conflicting emotions of having to "fight" for your right to SSDI benefits, keep your emotions in check. Avoid appearing the least bit confrontational.
Remind yourself that the ALJ appointed to your case was not responsible for the initial denial of your SSDI claim.
---
Polished Professionalism
Although your SSDI attorney will accompany you to the appeal hearing, the ALJ will ask questions of you directly. When answering, remain confident in your answers and avoid becoming overly emotional. Provide full responses and stay on topic, offering no less or no more but always enough to satisfy the ALJ's inquiry.
---
Personal Privacy
Keep in mind that all details of your personal life may be open for interpretation. Keep in mind, embarrassing as it may be, the ALJ has heard countess SSDI cases. The goal of the ALJ is to understand the complexities of your situation as they relate to your SSDI eligibility.
---
Appearing before an Administrative Law Judge can be intimidating.
Understanding what to expect during the appeal process may not only ease your apprehension but also predetermine the best testimony supporting your appeal for benefits.
Perhaps you and your attorney can predetermine areas that may be in question and rehearse your responses. This exercise will familiarize you with the appeal process and possibly decrease your apprehension.
If you been recently denied Social Security Disability Insurance benefits and reside in the greater Texas area, the Austin social security disability lawyers of The Law Offices of Bemis, Roach & Reed can help. With over 20 years of SSDI law experience, our legal team is dedicated to the advocacy of rights for those battling the complications of a qualifying medical condition or the aftermath of a debilitating personal injury. Contact our office to schedule an initial consultation today.
Your Free Initial Consultation
At Bemis, Roach and Reed, if we can't help you, we will try to find the right attorneys for you.
We offer each of our prospective clients a free no obligation one hour phone or office consultation to see if we can help you and if you are comfortable with us. We know how difficult a time like this can be and how hard the decisions are. If we can be of assistance to you and help you find a solution to your issue we will even if that means referring you to another attorney.
Or simply call 512-454-4000
to schedule your
Free Consultation
If you could provide us with some basic information about your claim we will get right back with you with a free case evaluation and schedule your Free Consultation Today.