Experienced Travis County Social Security Attorneys can help you maintain your child's disability benefits when they turn 18
Many parents of disabled children are concerned with what will happen to their child's disability benefits when the child becomes an adult.
---
When a disabled child turns 18, they must meet adult disability standards to continue receiving their Social Security Disability benefits.
These benefits are awarded based on the applicant's work history, and eligibility depends on how much taxes the applicant paid into the system previously.
But what if your adult child has never been able to work, and therefore does not have the necessary work history?
There are still options available so that your disabled adult child can continue receiving the benefits they need. If you want to ensure your adult child keeps getting their Social Security Disability benefits, contact the experienced Texas disability lawyers at Bemis, Roach & Reed today.
---
Qualifying for SSD Benefits
Social Security Disability (SSD) benefits are awarded to people who can no longer work due to disabling medical or mental conditions. There are many conditions that may qualify someone to receive these benefits. However, just having a certain condition is usually not enough to start receiving benefits. An applicant must prove through medical evidence, such as doctors' evaluations or medical records, that their condition is expected to last at least one year and severe enough to prevent them from working. Additionally, the applicant may have to prove that their condition meets certain criteria for the condition to be considered a disability.
---
If you have a child about to turn 18 they may still qualify for disability benefits. Contact the experienced Long Term Disability lawyers at 512-454-4000
---
Disability Benefits for Adult Children
Once a disabled child turns 18, they will have to meet the same criteria as an adult applicant. Prior to turning 18, a disabled child can receive "child's benefits" based on their parent's work history. For a disabled adult child to qualify to continue receiving these child's benefits, they must meet the following requirements:
They must be unmarried;
They must have developed the disability before age 22; and
They must have have a parent who was receiving Social Security retirement or disability benefits, or a parent who died but who worked long enough under Social Security to receive benefits.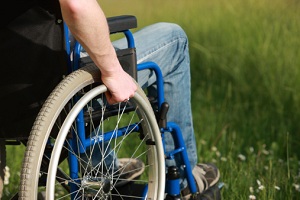 ---
Child's benefits for adult children can be especially helpful if your child has never worked.
Because a disabled child may not be able to work, they can receive benefits based on the parent's work history if the above requirements are met. If your adult child has worked, they may be eligible to receive SSD benefits based on their own work history. However, benefits based on the adult child's work history may be lower in some cases than benefits granted on the parent's work history.
---
Call Texas SSD and Long Term Disability Lawyers Now
At the Law Offices of Bemis, Roach & Reed, our experienced disability attorneys understand why SSD benefits are so important for you and your family. We understand the complicated application process, and we can use our experience to help you. For over 20 years, our disability attorneys have served clients throughout the state of Texas. It is important to not wait to apply for benefits. If you are interested in applying for SSD benefits for an adult child, or for yourself, contact Bemis, Roach & Reed now for a free initial consultation.
---

Unfortunately, about a quarter of people will become disabled during their working years. If an injury or illness is preventing you from working, you may be eligible to collect disability benefits. If you are thinking of filing for social security or long term disability we can help. If you have filed for benefits and been denied disability we can assist in your appeal. Don't give up. Contact the experienced long term disability attorneys at Bemis, Roach and Reed today for a free consultation. Call 512-454-4000 and get help NOW.
---
---
Bemis, Roach & Reed has helped clients who are disabled from a wide variety of medical conditions. If you are unable to work due to any of the following conditions and have been denied disability benefits, contact us. We would like to help.
Your Free Initial Consultation
At Bemis, Roach and Reed, if we can't help you, we will try to find the right attorneys for you.
We offer each of our prospective clients a free no obligation one hour phone or office consultation to see if we can help you and if you are comfortable with us. We know how difficult a time like this can be and how hard the decisions are. If we can be of assistance to you and help you find a solution to your issue we will even if that means referring you to another attorney.
Or simply call 512-454-4000
to schedule your
Free Consultation
If you could provide us with some basic information about your claim we will get right back with you with a free case evaluation and schedule your Free Consultation Today.