Do you live in Fort Worth and have a problem
with your long term disability (LTD) claim?
---
It has become a common trend in the Fort Worth area for long term disability insurance carriers to deny valid disability benefits claims.
Fort Worth is one of the biggest cities in Texas, which means large employers. Such a high number of large companies means hundreds of thousands of employees who receive benefits from group insurance, including long term disability. It has become a common trend for long term disability insurance carriers to deny valid disability benefits claims either initially or after paying for a year or two, asserting that the person's condition has improved or that the definition of disability has changed. They argue that they are an employee disability benefits plan immune from state law and governed solely by federal law (ERISA), which is favorable to the insurance company. As a result, Dallas residents who have experienced a disabling illness or personal injury often find that their future ability to provide for their families depends on navigating the complexities of federal law.
---
Because of the complexity of ERISA, very few lawyers, not only in Fort Worth but in the entire state of Texas, will accept these types of cases.
If a Fort Worth resident's LTD plan is provided as an employee benefit or purchased as an employment related group plan, it is likely governed by ERISA. ERISA law is highly intricate and few attorneys in the entire state of Texas will handle these types of cases. Unfortunately, without experienced legal representation, few claimants will prevail when faced with the seemingly endless resources of the insurance companies. The good news is that the Texas lawyers at Bemis, Roach & Reed have years of experience handling ERISA cases and have amassed an impressive track record of winning these cases for our clients at both the Federal District Court level and in the Federal Court of Appeals. When you consider an attorney to handle your long term disability claim, make sure he or she has considerable experience successfully navigating ERISA law. Ask how many ERISA long term disability cases he or she has handled and whether he or she has tried ERISA cases in Federal Court and the Court of Appeals and won.
---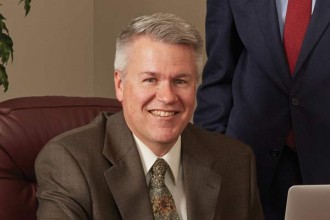 Lonnie Roach – Successful ERISA Law LTD Attorney
Our offices are located in Austin but the majority of our LTD clients come from outside the Austin area including Fort Worth, Dallas, Houston and San Antonio and our partner Lonnie Roach is one of the most experienced attorneys on ERISA law in the State of Texas. Fellow attorneys across Texas refer clients to Lonnie due to his success, experience and reputation on ERISA LTD claims. For more information on Lonnie please see his profile page Lonnie Roach LTD Lawyer or simply google his name. For more information regarding ERISA, please click on our ERISA page or our page on ERISA Frequently Asked Questions.
---
For your Free Consultation
Call Toll Free 1-866-433-4979 Today!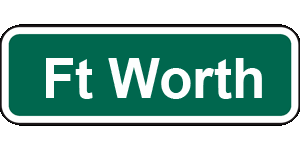 ---
Do you live in the Fort Worth area and have you been denied long term disability benefits?
Bemis, Roach & Reed offers a free consultation to determine if we can assist you in obtaining or reinstating those benefits. Bemis, Roach & Reed is a Long term disability law firm located in Austin, Texas. We provide legal services to individuals throughout the State of Texas, including Fort Worth, Dallas, San Antonio, Houston, Fort Worth, Galveston and Corpus Christi. Bemis, Roach & Reed has been successfully representing long term disability clients from Ft Worth, Dallas and other cities outside the Austin area. If you or someone you know is in need of a qualified disability benefits Texas attorney, call us toll free at (866) 433-4979.
---
Your Free Initial Consultation
At Bemis, Roach and Reed, if we can't help you, we will try to find the right attorneys for you.
We offer each of our prospective clients a free no obligation one hour phone or office consultation to see if we can help you and if you are comfortable with us. We know how difficult a time like this can be and how hard the decisions are. If we can be of assistance to you and help you find a solution to your issue we will even if that means referring you to another attorney.
Or simply call 512-454-4000
to schedule your
Free Consultation
If you could provide us with some basic information about your claim we will get right back with you with a free case evaluation and schedule your Free Consultation Today.