Protecting the Rights of the
Disabled since 1993
Applying for Disability Benefits or had your disability claim denied in the Killeen Temple Area?
Your chances of success go up as much as 50% when filing a claim with an experienced disability lawyer at your side.
---
Thousands of people each year become eligible for private long-term disability or Social Security disability benefits due to accident, illness or other medical conditions that inhibit their ability to work.
Big insurance companies like Cigna and Unum Routinely deny disability in the Killeen Temple area. They believe they are only governed by federal law so now individuals suffering long term disabilities are having to navigate the very complex federal court system.
---
If you have a private Long-term disability policy such as Aetna, Metlife or Hartford we can help. It has become a common trend for long term disability insurance carriers to deny valid disability benefits claims either initially or after paying for a year or two. Don't give up! Believe in your claim, let us help you get the benefits you deserve. We know what your rights REALLY are.
---
Get the Benefits you Deserve:
✔ Most LTD plans allow you to collect from 50% to 80% of your gross monthly salary.
✔ Having supportive medical records is key to winning LTD benefits. We will make sure yours are sufficient and in order.
✔ There are never any out of pocket costs. There is no charge to you unless we win.
✔ You will have the assurance of someone standing beside you who has done this successfully countless times before.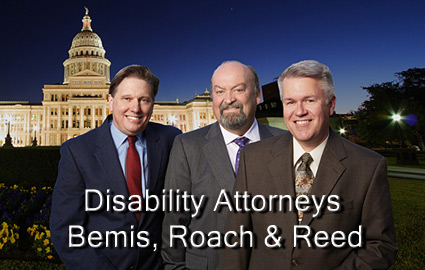 No Cost!
Free Immediate Claim Evaluation
If you could provide us with some basic information about your claim our friendly staff will get right back with you.
"This is a wonderful law firm! When I developed MS and was no longer able to work I had no idea the antics of the insurance company I was about to encounter. They were literally "setting me up" to fail. They were telling me everything was going to be ok and denying my benefits, saying one thing and doing another. That is when I decided to speak to a lawyer for advice. I spoke to a couple of different ones, and then Lonnie. Best choice I ever made! He is extremely knowledgeable of the disability law (good and bad), explains everything to me in detail, always takes the time to talk with me, and helped me get through a very difficult time. He is very thoughtful, honest, knowledgeable, and direct which is exactly what I need. He is on top of everything and he took a huge load off of my shoulders! I absolutely highly recommend Lonnie and his firm!"
— Tonya L.
Make the Most of your Claim.
Call Now!
512-454-4000
You need to get going now, don't delay – Your chances may expire in 180 days.
When a claimant is denied, there is typically a 180-day period in which to submit an administrative appeal to the insurance company that denied the claim. If this is not done, it may be impossible to later challenge the denial in court. Once you receive a denial letter, it is important to contact an experienced disability lawyer as soon as possible. Cases have been won and lost depending on the quality of the administrative appeal.
We have successfully handled cases against: Aetna, Cigna, Unum, Hartford, Metlife, Prudential, Standard, Connecticut General Life, Life Insurance Co. of N.A. , Lincoln Financial, Northwestern Mutual, Reliance, Assurant, CNA, Fortis, Liberty Mutual, Paul Revere, the U.S. Government and many others.
Get the Disability benefits YOU PAID FOR!