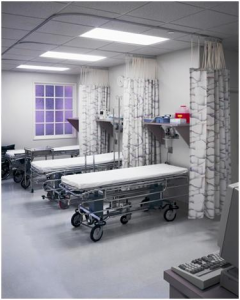 Holders of long term disability policies often face difficulties in receiving payments for disabilities they claim, if not during the initial claim process, then during a periodic review. This is true for Austin-area residents, as well. Austin attorney Lonnie Roach, of Bemis, Roach & Reed, has successfully helped several residents, with different injuries and disability insurance companies, in the cities and towns around Austin fight a denial of their claims.
A Hutto client had a right rotator cuff rupture followed by a right bicep tendon rupture. She experienced significant limitation of motion, weakness and pain. Her physician determined that she could not return to her occupation. She continued to have significant restrictions to her right upper extremity, including no lifting over five pounds, no repetitive motion, no reaching above the horizontal position, and no lifting above the level of the waist with the right arm. She was expected to require repeat surgery after conservative treatment options were exhausted. Lincoln Financial denied her LTD claim, but Bemis, Roach & Reed fought the denial and got it reversed.
Another client, in San Marcos, had a progressive neurogenic disease. This disease caused wasting syndrome of her left arm and deltoid triceps and biceps groups. Our client also had EMG-confirmed neurogenic atrophy of her bilateral lower extremities and wasting in those extremities. She had a surgically inserted pain pump which dispensed a pain medication 100 times as powerful as morphine, and further required narcotic patches to attempt to control her pain. She required a wheelchair to move any significant distances and was eventually confined to an assisted living center. She was found to be totally disabled from any gainful activity by the Social Security Administration. Prudential wrongfully denied her LTD claim. We got her benefits reinstated.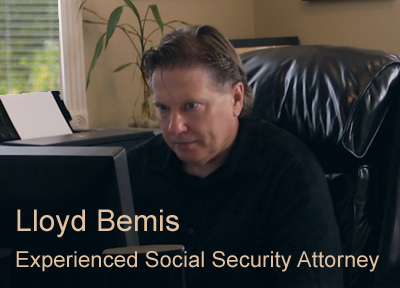 The denial letter for a Taylor client listed a variety of cardiac issues and concluded that the client was not precluded from performing sedentary labor due to those issues. Her claim for disability was not based on a cardiac condition, however. After her cardiac surgery, she suffered an intracerebral hemorrhage which led to massive bleeding in her brain. According to her neurosurgeon, the client suffered from a class 4-severe physical impairment as well as a class 4-severe mental impairment. She suffered from an inability to use and understand spoken language and short term memory loss. This was due to brain damage which had been objectively documented by MRI and CT scans. Although she attempted to return to work, she was terminated because her cognitive deficits rendered her unable to perform her job. As a result of her brain injury, she was determined to be totally disabled by the Social Security Administration. Her Long Term Disability insurer, Lincoln Financial, denied her claim, however. Bemis, Roach & Reed handled her appeal and was successful in getting her benefits restored.
A Round Rock Sales Support Analyst for a large computer company suffered a complete rupture of her rotator cuff and other injuries after a fall. She was awarded SSDI and was receiving LTD benefits. Unum denied benefits after three years. Bemis, Roach & Reed got her a settlement.
Another Round Rock client suffered from degenerative disc disease for over 28 years. She had undergone 18 surgeries to attempt to address her condition and was only able to function due to daily narcotic medication and a surgically implanted morphine pump. Both her orthopedic surgeon and pain management doctors had stated she was totally disabled. Based on her medical records, it does not appear that The Hartford consulted with an orthopedic surgeon or pain management specialist in making its benefit decision to deny her claim. The Social Security Administration had awarded her SSDI based on full disability. The Hartford attempted to settle the remainder of the client's claim for a single lump-sum payment. It was only after the client rejected The Hartford's settlement offer that she was put under video surveillance and ultimately denied. We challenged the unfair denial and got her a settlement.
Regardless of the cause of your disability or where in Texas you live, if an insurance company has wrongly denied your claim, call Bemis, Roach & Reed. We may very well be able to help you.
---

Austin Texas Disability law firm Bemis, Roach & Reed provides legal services to disabled individuals throughout the State of Texas. If you or someone you know is in need of a successful
Long Term disability lawyer or Social Security disability lawyer

, call us at (512) 454-4000 or contact us to schedule a free consultation.
---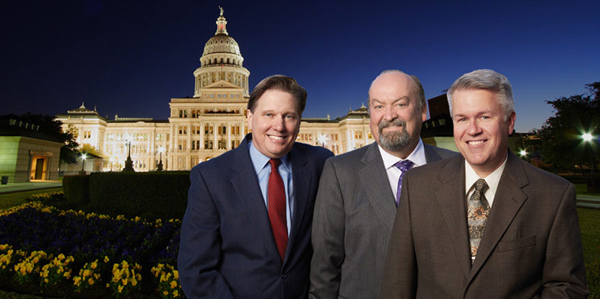 The Texas Disability Lawyers of Bemis, Roach & Reed
can help prepare you for your Social Security Disability hearing.
---
Your Free Initial Consultation
At Bemis, Roach and Reed, if we can't help you, we will try to find the right attorneys for you.
We offer each of our prospective clients a free no obligation one hour phone or office consultation to see if we can help you and if you are comfortable with us. We know how difficult a time like this can be and how hard the decisions are. If we can be of assistance to you and help you find a solution to your issue we will even if that means referring you to another attorney.
Or simply call 512-454-4000
to schedule your
Free Consultation
If you could provide us with some basic information about your claim we will get right back with you with a free case evaluation and schedule your Free Consultation Today.