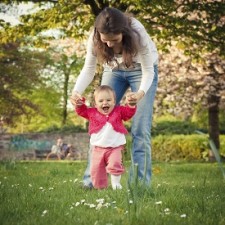 If you have been diagnosed with a disabling medical or mental condition that prevents you from working or functioning as you once did, you may qualify to receive Social Security Disability (SSD) benefits.
These cash benefits are designed to supplement your financial resources because you are unable to work. For adults receiving SSD benefits, these benefits can be especially important and help support their families. In fact, in certain circumstances members of your family may also qualify to receive dependent SSD benefits. Interested in applying for SSD benefits for yourself or dependents? Call the experienced disability lawyers at Bemis, Roach & Reed today.
---
Who Can Receive Dependent SSD Benefits?
A person's family relationship to you decides whether they can receive dependent benefits from your SSD benefits. Most commonly, dependent benefits are extended to spouses and minor children, but can also be extended to your parents, adult children, ex-spouses, and your grandchildren under certain circumstances. In order for your spouse to receive dependent SSD benefits, they must be either at least 62 years old or caring for your child who is under the age of 16.
For your child to receive dependent's benefits, they must be your biological or adopted child, or dependent stepchild. Your child must also be unmarried and under the age of 18. However, if your child is over the age of 18 they may qualify for dependent benefits if they are enrolled full-time in elementary or secondary school and under 19 years old. Additionally, if you have an adult disabled child (and that disability developed before the age of 22) your child may receive dependent benefits.
---
How Much Will My Dependents Receive?
Each of your dependents may receive up to 50% of your disability benefit award, but a household limit is imposed. The family limit for you and your dependents is usually 150%-180% of your disability benefit award. The exact percentage limit depends on your specific circumstances. Of that household limit, you will receive 100% of the benefits, and your dependents will receive an equal share up to the imposed limit. Your dependents can start collecting benefits once you have begun collecting your disability benefits. Additionally, your family can continue to collect dependent's benefits if you pass away.
---
Contact Texas Disability Lawyers Today
Applying for SSD benefits can be tricky, and trying to apply alone while coping with a disability can be overwhelming. Ensuring that your dependents receive benefits is an important part of the overall process. Too often, even those who qualify for SSD benefits are turned down because the process is so complicated. Fortunately, you do not have to apply by yourself. You need to hire experienced Austin, TX disability lawyers who will fight for you. The lawyers at Bemis, Roach & Reed understand the complex application process, and have successfully represented clients for over 20 years. We serve clients throughout Texas. If you are interested in applying for Social Security Disability benefits, or ensuring your family receives dependent SSD benefits, contact us today. Our lawyers have dedicated their careers to helping Texans like you, and can help you and your family today. Call us to schedule your free initial consultation.
---
Bemis, Roach & Reed has helped clients who are disabled from a wide variety of medical conditions. If you are unable to work due to any of the following conditions and have been denied disability benefits, contact us. We would like to help.
Your Free Initial Consultation
At Bemis, Roach and Reed, if we can't help you, we will try to find the right attorneys for you.
We offer each of our prospective clients a free no obligation one hour phone or office consultation to see if we can help you and if you are comfortable with us. We know how difficult a time like this can be and how hard the decisions are. If we can be of assistance to you and help you find a solution to your issue we will even if that means referring you to another attorney.
Or simply call 512-454-4000
to schedule your
Free Consultation
If you could provide us with some basic information about your claim we will get right back with you with a free case evaluation and schedule your Free Consultation Today.