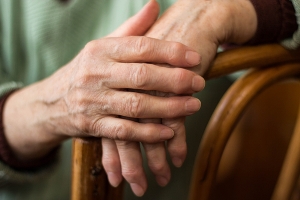 If your recent birthday cake held more than 40 candles, then you may also be familiar with the minor aches and pains often associated with arthritis. Symptoms cause just enough minor discomfort to remind you that perhaps you are not as nimble as you once were.
Arthritis, as defined by the Mayo Clinic, is the periodic inflammation of one or more of your joints often attributed to the normal aging process. The common signs and symptoms can include:
Pain,
Stiffness,
Swelling,
Redness,
Decreased range of motion.
Depending upon the severity of your symptoms, an anti inflammatory cream or pain relieving capsule may ease the stiffness, allowing you to go about your daily duties. However, for the estimated 1.5 million people living with Rheumatoid Arthritis (RA), daily movements can be excruciating.
As per the National Institute of Arthritis & Musculoskeletal & Skin Diseases (NIAMS), this demographic of the U.S. population will experience elevated symptoms in comparison to those suffering from age-related arthritis. Symptoms may include:
Tender and swollen joints,
Symmetrical pattern of affected areas,
Joint inflammation of specific joints,
Fatigue, fever and lack of energy,
Joint stiffness lasting more than 30 minutes,
Painful and constant periods of joint stiffness and swelling.
For those afflicted with RA, many will experience peaks and valleys of symptoms and relief, but for some, the disease may be so severe that daily lives are forever altered due to an array of debilitating symptoms, both physical and psychological.
Issues of depression, anxiety and low self esteem often compound the intense severity of their physical RA, virtually disabling every area of one's life. Changes to both work and family life are evident, but in some instances, pain-relieving drugs, rest, exercise and a healthy diet can relieve some of the discomfort associated with RA. Others may experience a total disruption of daily functionality.
If you or a family member has experienced loss of income or the ability to maintain daily personal care due to severe RA symptoms, the Social Security Administration (SSA) does list RA as one of the approved medical conditions covered under both Section A (adult) and Section B (minor children) of the Listing of Impairments for those who are eligible to make application for Social Security Disability Insurance or SSDI.
If you are considering submitting an application for SSDI, either for yourself or a loved one, the process can be difficult to navigate. Retaining an experienced Social Security Disability Insurance attorney could significantly ease the burden.
At The Law Offices of Bemis, Roach & Reed we will enlist our 20 plus years of SSDI experience to assist you with compiling all the necessary documentation to minimize your level of stress. Our San Antonio social security disability lawyers will even prepare an appeal defense if SSA denies your claim. Our team of qualified Social Security Disability Insurance attorneys share a strong commitment to preserving the rights of our clients throughout the Austin, San Antonio, Dallas, Fort Worth, Galveston, Corpus Christi areas. Contact our offices today for more information.
Your Free Initial Consultation
At Bemis, Roach and Reed, if we can't help you, we will try to find the right attorneys for you.
We offer each of our prospective clients a free no obligation one hour phone or office consultation to see if we can help you and if you are comfortable with us. We know how difficult a time like this can be and how hard the decisions are. If we can be of assistance to you and help you find a solution to your issue we will even if that means referring you to another attorney.
Or simply call 512-454-4000
to schedule your
Free Consultation
If you could provide us with some basic information about your claim we will get right back with you with a free case evaluation and schedule your Free Consultation Today.