Can I qualify for disability benefits if I am suffering from depression?

If you are suffering from depression you may qualify for Social Security Disability benefits.

The Social Security Administration has specific language and conditions related to qualifying for benefits while experiencing symptoms of mental disorders such a depression.
---
According to the Anxiety and Depression Association of America (ADAA) in any given year, about 15 million adult Americans experience clinical depression, which translates to approximately 6.7 percent of the U.S. population over the age of 18.
With this number of people affected, it is perhaps not surprising that the Social Security Administration sets out specific guidelines for the evaluation of social security disability benefit claims with depression and other mental disorders as the basis.
---
According to the Official Social Security Website, Section 12.00 sets out the guidelines for evaluating Social Security Disability claims filed on the basis of a mental disorder.
The requirements necessary for approving a social security disability claim due to experiencing a mental disorder are:

Documented medically determinable impairment;
Recognition of the limitations that the impairment may impose on the claimant's ability to work;
Consideration of whether these limitations have lasted at least one year, or are expected to last continuously for that period of time.
---
The subsection of the guidelines that specifically addresses depression describes the affective disorder as feelings of intense sadness, in addition to feelings of helplessness, hopelessness, and worthlessness.
These symptoms must last for an extended period of time, and severely effect normal, daily functioning.
---
A successful claim for social security benefits based on depression, covered by Section 12.04, necessarily involves a depressive condition so severe that four of the following 9 symptoms are demonstrably present as part of the claimant's condition:
Decreased interest in daily activities;
Decline in energy;
Change in appetite;
Sleep disturbance;
Difficulty concentrating;
Lack of physical activity;
Feeling worthless or guilty;
Hallucinations, delusions, or episodes of paranoia;
Thoughts of suicide.
---
Not only does the claimant have to prove at least four of the above listed symptoms, but they must also show that the symptoms alleged must cause at least two of the following for a successful claim that would result in benefits being awarded:
Serious difficulty in daily living activities,
Serious difficulty in social functioning,
Serious difficulty in focusing,
Recurring, extensive periods of deteriorating symptoms.
---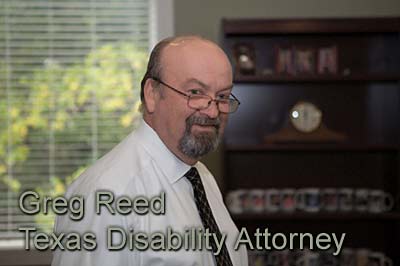 Depression, while effecting a large portion of the population, is certainly not the only mental disorder that can serve as the basis for a disability claim.
Section 12.00 of the guidelines sets out a number of additional mental disorders that a claimant may allege as the basis of their social security disability claim.
---
Contact a Social Security disability attorney at 512-454-4000 for a free consultation and see if you should apply for disability benefits while suffering from depression. If you have been denied disability don't give up!
---
It can be difficult to sustain an award of benefits for a social security disability claim, especially if it is based on a mental disorder.
A responsive and supportive doctor can be invaluable to achieving benefits and an experienced social security disability attorney can certainly be of enormous assistance when navigating the complex and confusing world of filing for disability.
---

Disability benefits are an important source of income for those who are unable to work.
If you not able to work due to depression or any other mental illness, you may be eligible for Social Security Disability or Long Term Disability benefits.

If you have applied for benefits and been denied, contact the attorneys at Bemis, Roach and Reed for a free consultation. Call 512-454-4000 and get help NOW.
---
Your Free Initial Consultation
At Bemis, Roach and Reed, if we can't help you, we will try to find the right attorneys for you.
We offer each of our prospective clients a free no obligation one hour phone or office consultation to see if we can help you and if you are comfortable with us. We know how difficult a time like this can be and how hard the decisions are. If we can be of assistance to you and help you find a solution to your issue we will even if that means referring you to another attorney.
Or simply call 512-454-4000
to schedule your
Free Consultation
If you could provide us with some basic information about your claim we will get right back with you with a free case evaluation and schedule your Free Consultation Today.