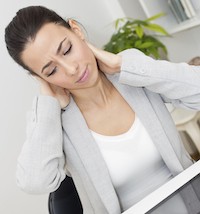 It has been a long road. With the assistance of your experienced Social Security Disability attorney you were approved for Social Security Disability Insurance (SSDI) due to your medical diagnosis of Fibromyalgia.
The U.S. National Library of Medicine defines Fibromyalgia as a common syndrome in which a person can experience long-term body pain with tenderness in the joints, muscles, tendons and other soft tissue areas. You define your condition as constant fatigue, sleep disturbances, headaches, depression, and anxiety.
As your physician works to ease your discomfort you take no comfort in the escalating medical bills. There may be relief in sight. People receiving SSDI may also qualify for Medicare or Medicaid benefits. To learn more about your options, the following information may help you understand the difference between the two programs.
Medicare Program
Since you are already receiving SSDI benefits you may automatically qualify for Medicare. These benefits can reduce the cost of medical appointments, hospitalization or prescription medications. Unfortunately, enrolling in the program takes time. The SSA imposes a waiting period of 24 months from the onset of your disability and imposes an additional five month waiting period.
Medicare Program Exceptions
Unfortunately, Fibromyalgia does not automatically give you the green light. Only those fighting kidney disease, on dialysis, terminally ill or suffering from ALS (Lou Gehrig's disease) receive immediate consideration.
Medicaid Program
A federal and state program offering medical coverage for low income or disabled persons. Thirty-two states, including Texas, automatically qualify SSDI recipients for this program while non-participating states leave the final determination to the SSA with decision pending review of age, financial information and employment options.
Medicaid Application Review
For the states not participating in the automatic qualification process, a state agency known as the Disability Determination Service (DDS) reviews all Medicaid applications. They will take into consideration your SSA approved disability, your income level and assets and employment limitations. For those receiving a denial by the DDS, an appeal process can be initiated by your attorney.
For more information on applying for SSDI or to learn more about your rights under Medicare and Medicaid, contact the law offices of Bemis, Roach & Reed. We will thoroughly assess your situation and plot the course that best suites your financial and medical needs so you can concentrate on what is most important, your health. Our team of seasoned attorneys, skilled investigators and support staff share a strong commitment to fully execute the rights of our clients. If you reside in Texas and are seeking answers to Social Security Disability benefit questions,contact us for a free consultation today.
Your Free Initial Consultation
At Bemis, Roach and Reed, if we can't help you, we will try to find the right attorneys for you.
We offer each of our prospective clients a free no obligation one hour phone or office consultation to see if we can help you and if you are comfortable with us. We know how difficult a time like this can be and how hard the decisions are. If we can be of assistance to you and help you find a solution to your issue we will even if that means referring you to another attorney.
Or simply call 512-454-4000
to schedule your
Free Consultation
If you could provide us with some basic information about your claim we will get right back with you with a free case evaluation and schedule your Free Consultation Today.