What are the main reasons a Long Term disability appeal is denied?
Author Attorney Greg Reed:
For Long Term Disability claims only a certain number of appeals are allowed. The law greatly favors insurance companies, making it difficult to win on your own.
---
It's understandable that many of our clients attempt to handle their appeals on their own first.
It is true that attorneys are not free. Disability benefits provide a meager income and if you hire an attorney, it will cost you a portion of that. However, the attorneys at Bemis, Roach and Reed focus their practice on handling disability claims and having an attorney on your side greatly increases your chances of winning. The consequences of being denied too many appeals can be disastrous.
---
For Long Term Disability claims, claimants are only allowed a certain number of appeals and after their appeals run out they must take the case to court to continue.
The law greatly favors the disability insurance company, making it very difficult to win a case against an LTD insurer. Disability attorneys generally work on a contingency basis. It is best to get a lawyer's help while your claim is still in the appeals stage. Social Security claims have a different appeal process, but it still holds true that the more times the claim is denied, the harder it will be to win.
---
Many times people will come to our firm after having attempted to file their own appeal. These are the three most common mistakes:
1. No Additional Evidence or Arguments Offered in Appeal
Long Term Disability insurers provide instructions on how to appeal disability judgements in their denial letters. Many times people will simply mail or fax back a completed appeal form. This is not enough. If you just ask for a re-evaluation of your claim without providing additional medical information or any arguments as to why you are disabled, then the same adjusters will review the same information and come to the same result. At our firm, we go through the existing medical information and gather new records if needed to make sure all evidence of the claimant's disability is presented. We may obtain supporting statements or hire experts in appropriate cases.
---
2. Missed Appeal Deadlines
Most Long Term Disability policies allow 180 days for an appeal. You should begin working on your appeal as soon as you receive your denial. Missing an appeal deadline could mean having to start over and losing your back pay. You should call an attorney as soon as you get a denial letter form a Long Term Disability Insurer or Social Security.
---
If you have had your Long Term Disability appeal denied you may still qualify for benefits. Contact an experienced Long Term disability attorney at 512-454-4000
---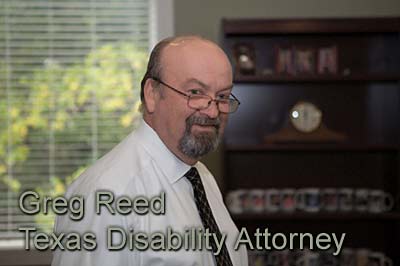 3. Lack of Doctor Cooperation
Long Term Disability insurers will contact you if they have trouble getting medical records from your doctors. It is best to talk to your doctor about disability benefits early in the process. There is a lot of paperwork associated with your claim that they will need to fill out and they will need to provide medical records for you. If your doctor does not provide information, the insurance company may end up with an incomplete perspective of your condition.
---

It is important to get an attorney's help to appeal disability rulings as soon as you get your denial.

When we work on a claim, the first thing we do is order the insurance companies record and it can take up to 45 days for us to get it. We may also have to order medical records which could take a few weeks to come in. It is very important to stay ahead of the curve and get started early. If you have been denied Social Security or Long Term Disability benefits, contact the attorneys at Bemis, Roach and Reed for a free consultation today!

Call 512-454-4000 and get help NOW.
---

Author: Attorney Greg Reed has been practicing law for 29 years. He is Superlawyers rated by Thomson Reuters and is Top AV Preeminent® and Client Champion Gold rated by Martindale Hubbell. Through his extensive litigation Mr. Reed obtained board certification from the Texas Board of Legal Specialization. Greg is admitted to practice in the United States District Court - all Texas Districts and the United States Court of Appeals-Fifth Circuit. Mr. Reed is a member of the Travis County Bar Association, Texas Trial Lawyers Association, past Director of the Capital Area Trial Lawyers Association, and an Associate member of the American Board of Trial Advocates. Mr. Reed and all the members of Bemis, Roach & Reed have been active participants in the Travis County Lawyer referral service.
Your Free Initial Consultation
At Bemis, Roach and Reed, if we can't help you, we will try to find the right attorneys for you.
We offer each of our prospective clients a free no obligation one hour phone or office consultation to see if we can help you and if you are comfortable with us. We know how difficult a time like this can be and how hard the decisions are. If we can be of assistance to you and help you find a solution to your issue we will even if that means referring you to another attorney.
Or simply call 512-454-4000
to schedule your
Free Consultation
If you could provide us with some basic information about your claim we will get right back with you with a free case evaluation and schedule your Free Consultation Today.