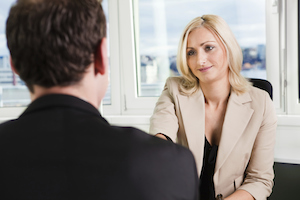 The Social Security's Ticket to Work Program is available to anyone ages 18 through 64 who receives Social Security Disability Insurance or Supplemental Security Income benefits. The program is intended to provide recipients of these benefits a way to increase their financial independence and hopefully provide them a path to eliminate their reliance on disability benefits.
The Ticket to Work program provides disabled beneficiaries with choices that can provide them with the support they need in order to enter, re-enter, or maintain their employment.
While participating in the program, participants can safely explore their employment options and find a job that suits their needs without having to worry about automatically losing their disability benefits. Additionally, they may be able to continue to receive their healthcare benefits.
While participating in the Ticket to Work program, beneficiaries will receive protection from receiving a medical continuing disability review as long as they are maintaining expected progress with their specified work or educational goals. In the event that they are able to return to work and reduce or discontinue their benefits, they will be able to immediately begin receiving benefits once again if they should find themselves unable to work due to a worsening or return of their disability at any time within five years of the benefits being stopped.
For more information on the Ticket to Work program and other work incentives offered by the Social Security Administration, you can visit the Social Security official website.
If you are currently receiving Social Security Disability Insurance or Supplemental Security Income benefits, or are considering applying for benefits and you have questions or concerns, contact a qualified Social Security disability attorney today. The professionals at Bemis, Roach, & Reed have helped hundreds of clients receive the benefits they need to comfortably support themselves and their families.
Your Free Initial Consultation
At Bemis, Roach and Reed, if we can't help you, we will try to find the right attorneys for you.
We offer each of our prospective clients a free no obligation one hour phone or office consultation to see if we can help you and if you are comfortable with us. We know how difficult a time like this can be and how hard the decisions are. If we can be of assistance to you and help you find a solution to your issue we will even if that means referring you to another attorney.
Or simply call 512-454-4000
to schedule your
Free Consultation
If you could provide us with some basic information about your claim we will get right back with you with a free case evaluation and schedule your Free Consultation Today.