The challenges of a disability can develop at any time in our lives.

In an updated study, the Social Security Administration (SSA) estimates that a 20-year-old worker has a one in four (25 percent) chance of becoming disabled before reaching their full retirement age. Startling, but true.

---
Our normal daily lives can change in an instance.
As we remain unaware of the grand scheme of life, nothing is written in stone, especially when it comes to our health and ability to maintain our financial stability if medical issues should arise.
---
Furthermore, it is often difficult to mentally process a medical diagnosis while dealing with the requirements of application set forth by the SSA.
This will be the period of time that you have questions, not only of your medical team, but about the protocol for filing for Social Security Disability Insurance (SSDI) benefits. An experienced and knowledgeable SSDI attorney would be able to assist you with not only your questions but as a strong legal advocate in your corner.
---
According to a Disabilitystatistics.org in 2015, the prevalence of disability in the US was:
12.6 percent for persons of all ages
0.7 percent for persons ages 4 and under
5.3 percent for persons ages 5 to 15
5.9 percent for persons ages 16 to 20
10.7 percent for persons ages 21 to 64
25.4 percent for persons ages 65 to 74
49.8 percent for persons ages 75+
---
If you are unable to maintain employment due to accident or illness you may be eligible for disability benefits. If you have been denied disability don't give up! Call 512-454-4000 and get help today!
---
Emotionally, the whole situation can be overwhelming.
As a young adult, you did not expect to have your health and your ability to work compromised, but according to recent statistics published by the American Association of Retired People (AARP), you have found yourself part of the 5 percent of 20-somethings who are also experiencing debilitating medical and financial circumstances.
---
Your primary focus should be your health.
That is why it is important not to face the SSDI process alone. Until further reform of SSDI that would ensure timely and adequate support to those disabled of all ages, your next step would be to solicit the assistance of a qualified SSDI attorney in your area to effectively manage the SSDI application process, possible denial and appeal process.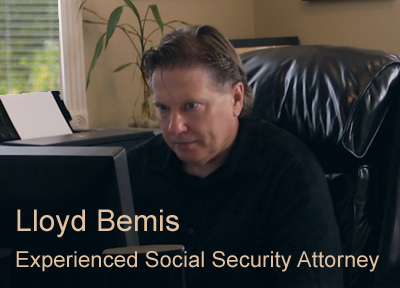 ---
According to the SSA statistical data for 2013, 2,640,100 applications were processed with 884,894 applicants receiving benefits without having to withstand the cumbersome appeal process.
To keep you in this favorable numerical bracket and not joining the ranks of the 1,755,206 applicants experiencing the SSDI "red tape", contact the law offices of Bemis, Roach & Reed. Since 1993, we have been a strong legal advocate of all those deservant of SSDI benefits. Contact us at 512-454-4000 to schedule your free initial consultation today.
---
In order to qualify for Social Security Disability, you will need to satisfy a few specific requirements in two categories as determined by the Social Security Administration.
The first category is the Work Requirements which has two tests.
The Duration of Work test.

Whether you have worked long enough to be covered under SSDI.

The Current Work Test.

Whether you worked recently enough for the work to actually count toward coverage.
The second category is the Medical Eligibility Requirement.
Are you working?

Your disability must be "total".

Is your medical condition severe?

Your disability must be "severe" enough to interfere with your ability to perform basic work-related activities, such as walking, sitting, and remembering.

Is your medical condition on the List of Impairments?

The SSA has a "List of Impairments" that automatically qualify as "severe" disabilities. Lyme Disease is not listed but this does not mean you cannot get disability, it means you must prove you cannot maintain employment due to your limitations.

Can you do the work you did before?

SSDI rules look at whether your medical condition prevents you from doing the work you did prior to developing the condition.

Can you do any other type of work?

If you cannot do your prior work, an evaluation is made as to whether you can perform any other kind of work.

More details can be found on our Qualifying for Disability page.
---

Disability benefits are an important source of income for those who are unable to work.
If you not able to work due to injury or illness, you may be eligible for Social Security Disability or Long Term Disability benefits.

If you have applied for benefits and been denied, contact the attorneys at Bemis, Roach and Reed for a free consultation. Call 512-454-4000 and get help NOW.
---
Your Free Initial Consultation
At Bemis, Roach and Reed, if we can't help you, we will try to find the right attorneys for you.
We offer each of our prospective clients a free no obligation one hour phone or office consultation to see if we can help you and if you are comfortable with us. We know how difficult a time like this can be and how hard the decisions are. If we can be of assistance to you and help you find a solution to your issue we will even if that means referring you to another attorney.
Or simply call 512-454-4000
to schedule your
Free Consultation
If you could provide us with some basic information about your claim we will get right back with you with a free case evaluation and schedule your Free Consultation Today.