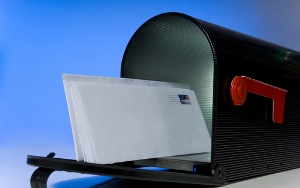 On June 5, 1981, the U.S. Centers for Disease Control and Prevention (CDC) released the Morbidity and Mortality Weekly Report (MMWR) chronicling five cases of a perplexing rare lung infection, called Pneumocystis Carinii Pneumonia (PCP), found in five previously healthy gay men in Los Angeles. This medical mystery would forever change the world as American citizens were introduced to the Human Immunodeficiency Virus (HIV) and Acquired Immunodeficiency Syndrome (AIDS) epidemic.
The disease has truly evolved since 1981. Although the CDC estimates that over 1.1 million American citizens are currently living with HIV, the estimated incidence of new HIV infections has remained relatively stable. The CDC reports that we are experiencing at least 50,000 new cases per year, a number somewhat considered under control but yet a number still too high.
The CDC also provides a HIV statistical state breakdown. Currently, Texas ranks 4th highest among the 50 states with over 77,000 cases reported. Fortunately, for those living with this autoimmune disease, there is both medical and financial assistance readily available.
On the medical front, according to the Infectious Disease Specialist Society (IDSA), the majority of all practicing Infectious Disease Specialists have received specialized training and utilize advanced diagnostic tools to medically treat their patients with HIV or Aids.
Financially, the Social Security Administration (SSA) recognizes HIV/AIDS as a disabling disease as the condition often prevents sustainability of viable employment. Although recognized by the SSA, there are specific guidelines to determine eligibility.
SSA Guidelines For Those Living with HIV/AIDS
Documented financial contributions were deducted while gainfully employed,
Work credits tallied to calculate eligibility and benefit amount,
Medical documentation illustrating medical treatment plan,
Physician affidavit stating that condition will last one year or result in death.
Although the U.S. has seen considerable advancements in the war against HIV and AIDS, the battle continues both on domestic and global soil. With medical advancements we can only hope that the spread of HIV is soon forever silent.
If you currently reside in Texas and have been diagnosed with HIV/AIDS and are considering making application with SSA, the assistance of a qualified Texas social security disability insurance attorney is essential. Since 1993, The Law Offices of Bemis, Roach & Reed have been representing clients throughout Texas, including Travis, Harris and Williamson counties as well as the Austin, Dallas and Fort Worth metropolitan areas. We compassionately understand how important it is that you receive the financial assistance you need and deserve. Contact us toll free at (512) 454-4000 to schedule a free confidential consultation today.
Your Free Initial Consultation
At Bemis, Roach and Reed, if we can't help you, we will try to find the right attorneys for you.
We offer each of our prospective clients a free no obligation one hour phone or office consultation to see if we can help you and if you are comfortable with us. We know how difficult a time like this can be and how hard the decisions are. If we can be of assistance to you and help you find a solution to your issue we will even if that means referring you to another attorney.
Or simply call 512-454-4000
to schedule your
Free Consultation
If you could provide us with some basic information about your claim we will get right back with you with a free case evaluation and schedule your Free Consultation Today.