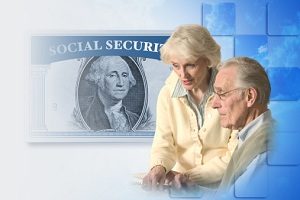 Once you have been approved for Social Security Disability Insurance (SSDI) or Supplemental Security Income (SSI) benefits, you may find yourself wondering if it is possible to work from home or return to work at least part time without losing your benefits. The Social Security Administration recently implemented a number of incentives that allow those who receive benefits to work while continuing to receive benefits.
Understanding Work Incentives
The incentives that you can take advantage of will depend on whether you are approved for SSDI or SSI benefits. For those who are approved for SSDI, the work incentives are:
Trial Work Period – A trial work period of up to nine months, where you will continue to receive your full benefits no matter how much income you receive.
Extended Eligibility – An extended eligibility period following the initial nine month trial period where you may continue to receive benefits for any month your income is not considered "substantial" (over $1,040 in most cases).
Expedited Reinstatement – If your benefits are stopped due to substantial earnings, you have a five year period in which you may request immediate reinstatement of your benefits if your condition worsens and you find yourself unable to work.
Continuation of Medicare – If your SSDI benefits stop due to substantial earnings but you remain disabled, your Medicare coverage will continue for at least 93 months after the trial period.
If you are receiving SSI benefits, those payments will not stop if you return to work as long as your income does not exceed the limits set by your state. In many cases, even if you stop receiving benefits, you may continue to receive Medicaid coverage. The expedited reinstatement incentive discussed above also applies to those who are receiving SSI.
If you live in Texas and are currently receiving SSDI or SSI benefits and would like more information on the new work incentives, or if you are considering applying for benefits and would like to know how these changes affect you, contact an experienced Social Security attorney today. We can help you obtain the maximum benefits that you are entitled to.
Your Free Initial Consultation
At Bemis, Roach and Reed, if we can't help you, we will try to find the right attorneys for you.
We offer each of our prospective clients a free no obligation one hour phone or office consultation to see if we can help you and if you are comfortable with us. We know how difficult a time like this can be and how hard the decisions are. If we can be of assistance to you and help you find a solution to your issue we will even if that means referring you to another attorney.
Or simply call 512-454-4000
to schedule your
Free Consultation
If you could provide us with some basic information about your claim we will get right back with you with a free case evaluation and schedule your Free Consultation Today.