Are you wanting to enroll in Medicare after receiving Social Security Disability? Part 2
In Part 1 we discussed the history of the two year waiting period and the options available for those who are waiting for Medicare. In this segment we will cover exceptions to the waiting period and how the period is calculated.
---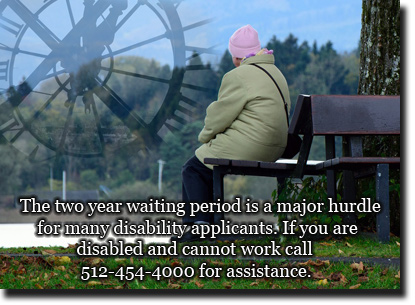 The two-year waiting period begins on the first month you are eligible for benefits, not from your date of disability or when you actually start receiving benefits. Because many disability applicants do not actually begin receiving disability benefits on the day they become eligible, it may be less than two years between when you get your first payment and when you are eligible for Medicare. In order to determine when you will be eligible for Medicare, first determine your Established Onset of Disability (EOD), the date the SSA states your condition became disabling. Five months after the EOD will be the first month you are eligible to receive benefits, or the month of entitlement. You will be eligible for Medicare twenty-four months from that date. For example, let's suppose you became injured January 1st, 2015. You will be eligible to receive benefits in June 2015, but will not receive Medicare until June 2017.
---
There are two exceptions to the two-year waiting period.
Many of the efforts to end the waiting period also focus on expanding the list of exceptions. Currently only two conditions qualify to have the waiting period waived. Applicants suffering from End-Stage Renal Disease are allowed to bypass the waiting period as the condition requires dialysis and other expensive treatments. Applicants with Lou Gehrig's disease may also have the waiting period waived as the disease can progress very quickly with irreversible effects.
---
If you had been on disability previously, returned to work and are claiming disability again for the same impairment, you will not have to wait 2 years. If you are claiming disability for a separate impairment the wait may be waived as long as it is less than 5 years after your initial claim period ended. For example, suppose you were on disability for lung cancer and then returned to work for six years. After six years of working, if you claim disability for lung cancer again, then the wait will be waived. However, if you tried to claim disability for liver disease, you would have to wait out the two years again.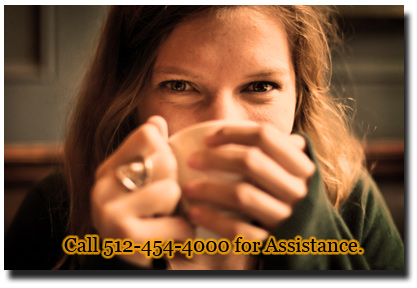 ---
The two year waiting period is a major hurdle for many disability applicants.
Being disabled by definition restricts your ability to earn a living and support yourself. It is difficult to find affordable and suitable insurance if you have a serious medical condition and are not working. Additionally, if you are not able to afford medication, the fact you are not taking it may be used as evidence against your disability claim. Because of the long waiting period, it is highly recommended you try to maintain whatever coverage you had when you became disabled.
---

The team of disability lawyers at Bemis, Roach & Reed knows how crucial disability benefits can be for maintaining financial stability. Our attorneys are assisting clients with their disability cases in cities all across Texas. If you are seeking disability benefits because of a sleep apnea diagnosis, contact our attorneys today at no cost to you.
Contact us today for a free consultation.
Call 512-454-4000 and get help NOW.
---
Your Free Initial Consultation
At Bemis, Roach and Reed, if we can't help you, we will try to find the right attorneys for you.
We offer each of our prospective clients a free no obligation one hour phone or office consultation to see if we can help you and if you are comfortable with us. We know how difficult a time like this can be and how hard the decisions are. If we can be of assistance to you and help you find a solution to your issue we will even if that means referring you to another attorney.
Or simply call 512-454-4000
to schedule your
Free Consultation
If you could provide us with some basic information about your claim we will get right back with you with a free case evaluation and schedule your Free Consultation Today.