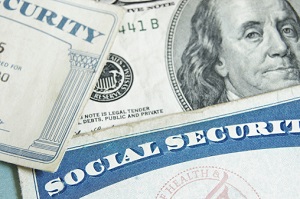 The Office of the Inspector General (OIG) for the Social Security Administration released a report of an investigation regarding the overpayment to recipients of disability benefits, entitled "Concurrent Beneficiaries Improperly Receiving Payments in Excess of Federal Limits." The OIG focused on beneficiaries who qualify for the Social Security Supplemental Security Income (SSI) and Old Age, Survivors and Disability Insurance (OASDI). The OIG refers to these claimants as "concurrent beneficiaries."
If a worker retires, becomes disabled or dies, the OASDI program provides benefits to the worker and their family. The SSI program pays benefits to financially needy individuals who are disabled, elderly or blind. The maximum monthly Federal cash payment under the SSI program is $710 for an SSI recipient who is living on their own with no other countable income. OASDI benefits coming into a household would qualify a countable income and reduce the individual's monthly benefit.
The OIG's investigation looked at 14,800 concurrent beneficiary records and found that 2,747 concurrent beneficiaries had received payments from SSA that went over the Federal limit. According to the released report:
246 concurrent beneficiaries received collective payments in over Federal limits for undetermined reasons;
2,349 concurrent beneficiaries received combined payments in over Federal limits because of system computation errors;
152 additional concurrent beneficiaries received combined payments in over Federal limits because of system-related errors that the OIG had been previously reported to the SSA in a previous audit. In 2011, the SSA stated it had taken corrective action to resolve these problems, however, errors on these payment records persisted.
Based on the OIG's figures, SSA made $3.4 million in SSI overpayments. If SSA does not correct the errors, OIB predicts there will be another $2 million in overpayment over the next year. The OIG has turned over the names of the 2,747 beneficiaries who received the overpayments.
If you have become disabled and are considering applying for Social Security benefits, contact anAustin Social Security disability attorney to help navigate you through what can be a complicated and long process. Call the law office of Bemis, Roach & Reed at (512) 454-4000 for a free consultation.
Your Free Initial Consultation
At Bemis, Roach and Reed, if we can't help you, we will try to find the right attorneys for you.
We offer each of our prospective clients a free no obligation one hour phone or office consultation to see if we can help you and if you are comfortable with us. We know how difficult a time like this can be and how hard the decisions are. If we can be of assistance to you and help you find a solution to your issue we will even if that means referring you to another attorney.
Or simply call 512-454-4000
to schedule your
Free Consultation
If you could provide us with some basic information about your claim we will get right back with you with a free case evaluation and schedule your Free Consultation Today.