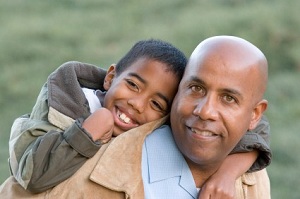 If your child is disabled or if you became permanently disabled in childhood, you may qualify for Social Security Disability payments. Social Security Disability payments for children with disabilities are paid through the parent's Social Security earnings record, according to a publication from the Social Security Administration (SSA). If, however, the family with whom the child lives (or if he or she is away at school and returns to home where he or she is subject to parental control) has income or resources that exceed the SSA limit, the child will not qualify for payments. According to the SSA, Social Security income payments are limited "to $30 when a child is in a medical facility where health insurance pays for his or her care."
For a child to qualify for Social Security Disability payments, there are several requirements (in addition to household income) that must be met. These include, but are not limited to:
The child must not be earning more than $1,220 each month;
The child's physical or mental condition must result in "marked and severe limitations";
The child's condition has persisted or is expected to persist for at least one year, or be expected to result in death.
There are some conditions, according to the SSA, that qualify a child for disability payments immediately. These include, but are not limited to:
Down syndrome;
Cerebral palsy;
Complete deafness or blindness;
HIV;
Severe intellectual disorder.
Additionally, if your child weighs or weighed less than 2 pounds 10 ounces when he was born, he will qualify for Social Security payments immediately.
The regulations and limitations change when the child turns 18, and are different for qualifying adults who became disabled during childhood. If you are considering applying for Social Security Disability in Austin, the most important step is to seek the counsel of a qualified attorney. Do not go through it alone. Contact the Law Offices of Bemis, Roach & Reed for a free initial consultation today.
Your Free Initial Consultation
At Bemis, Roach and Reed, if we can't help you, we will try to find the right attorneys for you.
We offer each of our prospective clients a free no obligation one hour phone or office consultation to see if we can help you and if you are comfortable with us. We know how difficult a time like this can be and how hard the decisions are. If we can be of assistance to you and help you find a solution to your issue we will even if that means referring you to another attorney.
Or simply call 512-454-4000
to schedule your
Free Consultation
If you could provide us with some basic information about your claim we will get right back with you with a free case evaluation and schedule your Free Consultation Today.