There are minor adjustments to Social Security every year to keep pace with inflation. Here are the recent Social Security changes as we enter 2017.
Roughly 17% of Americans are currently on Social Security, whether through retirement or disability. That number changes to nearly 90% for individuals over age 65. Only 4% of Americans between the ages of 60 and 89 will never receive Social Security benefits.
This means that nearly everyone can expect to be on Social Security at some point in their lives.
---
Social Security is an integral part of most American's retirement plans and a safety net for workers who become disabled.
There are changes to Social Security every year – generally minor adjustments so that limit and benefit amounts keep pace with inflation. Here are the recent changes in Social Security as we enter 2017.
---
There will be a .3% Cost of Living Adjustment (COLA) for 2017, the smallest in history.
The increase is effectively a slight raise for Social Security beneficiaries, bumping the average monthly benefit for retirees to $1,360 from $1,355 and the average benefit for disabled workers from $1,167 to $1,171. While ~$5 a month is a meager increase, it is an indicator that consumer prices are steady, a good sign for the overall economy.
---
The COLA is tied to the Consumer Price Index for Urban Workers, a table that tracks the price of goods that workers consume.
Many experts criticize this policy, suggesting instead tying the COLA to a price index that more accurately reflects the higher medical expenses and lower transportation costs incurred by the elderly and disabled.
---
The Supplemental Security Income (SSI) Federal Payment Standard- the maximum amount that an SSI beneficiary can receive- is tied to the Consumer Price Index and also experienced a slight increase.
An individual on SSI can now earn up to $735 per month, compared to $733 per month in 2016. A couple receiving the maximum benefit would now be receiving $1,103 per month compared to $1,100 per month last year.
---
There have been minor changes to Social Security disability in 2017. If you have been denied disability you may still qualify for benefits. Contact an experienced Social Security disability lawyer at 512-454-4000
---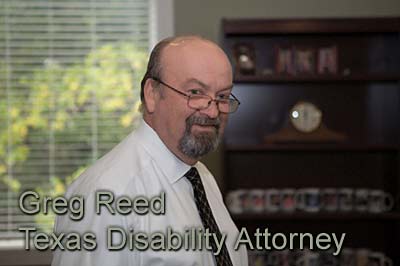 The maximum benefit for retirement and disability beneficiaries also increased.
Benefit amounts are calculated based on taxable earnings. Only earnings up to a certain amount can be taxed, and that limit is tied to the national average wage index. Workers earned slightly more on average in 2016, which translates into a slight increase in the Maximum Taxable Earnings- from $118,500 to $127,200. Because benefits are calculated based on taxable earnings, the maximum benefit also increased from $2,639 to $2,687.
---
The Substantial Gainful Activity limit – or the maximum amount one can earn and still be considered disabled- is also tied to the national average wage index.
The Substantial Gainful Activity limit increased from $1,130 per month for non-blind disability applicants ($1,820 for the blind) to $1,170 per month ($1,950 for the blind). Resource limits for Supplemental Security Income remain the same at $2,000 for individuals and $3,000 for couples.
---
Duration of Work – In order to qualify for Social Security disability you will need to have acquired sufficient "work credits"
The number of work credits you need to qualify for disability benefits depends on your age when you become disabled. SSDI credits are calculated based on your earnings, as long as the earnings were subject to Social Security payroll taxes (FICA) or Social Security self-employment taxes. The dollar amount it takes to earn one credit is calculated annually and has been increased this year. For 2017, you must earn $1,300 to be awarded one work credit or $5,200 to earn the maximum allowed four credits.
---

These new Social Security changes in 2017 are all fairly minor adjustments to help keep benefits and limits in step with wages and inflation. The Social Security program is essential to the financial well-being of millions of Americans and these changes will help keep it up-to-date.
Unfortunately, for those with disabilities, it can be very difficult to get Social Security benefits.

If you have a disability and have been denied Social Security benefits, contact the Law Office of Bemis, Roach and Reed today for a free consultation. Our attorneys have the knowledge and experience to help win your Social Security claim. Call 512-454-4000 and get help NOW.
---
Your Free Initial Consultation
At Bemis, Roach and Reed, if we can't help you, we will try to find the right attorneys for you.
We offer each of our prospective clients a free no obligation one hour phone or office consultation to see if we can help you and if you are comfortable with us. We know how difficult a time like this can be and how hard the decisions are. If we can be of assistance to you and help you find a solution to your issue we will even if that means referring you to another attorney.
Or simply call 512-454-4000
to schedule your
Free Consultation
If you could provide us with some basic information about your claim we will get right back with you with a free case evaluation and schedule your Free Consultation Today.